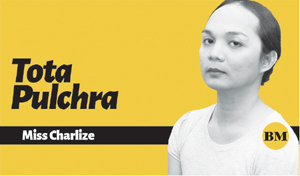 BEFORE the K-pop fans go berserk again with the arrival of romantic-lead actor Ahn Hyo-seop on October 8 and the possibility that the beautiful boy band Enhypen will visit the Philippines, Seonhohadas went k-lig over Kim Seon-ho.
The South Korean heartthrob was in the country a while back for his second fan-meet, Love To Meet Our Good Boy, with his Filipino fans, after the successful Manila leg of his One, Two, Three. Smile Asia tour in January 2023.
At a presscon held at the Grand Hyatt Hotel in Bonifacio Global City in Taguig City, the mild-mannered Kim, 37, gamely answered questions from the media. He talked about being the newest international ambassador for lifestyle brand Bench, his emotional attachments to his memorable roles in Start-up (2020) and Hometown Cha-Cha-Cha (2021), and his career aspirations.
"I really feel blessed and grateful that I am able to visit you guys again through Bench today," expressed Kim through an amiable interpreter. "I feel really grateful being the ambassador of Bench. The Bench team was really kind, friendly, and treated me like family." Of the black and white checkered button-up short-sleeve polo he paired with a plain white inner shirt and black straight-cut jeans that he wore, the superstar said. "These [clothes] are comfortable and stylish, which is why I'm able to use Bench products daily."
BEING A GOOD BOY. "Actually with the K-drama Start-Up, in Korea, when we say the term 'good boy,' it is usually used by the elderly to the young ones if you're innocent, you're naive, you're pure. So, it actually describes the internal character of a person who is kind, who is really pure-hearted.
"And with this character in the Start-up, Han Ji Pyeong, I was really into the character that I cried a lot in the K-drama. And since I was really into the character, when I hear the term 'good boy,' it really makes me emotional, as well.
"So through this character, Han Ji-Pyeong, he was culturally accepted by a lot of people and I [am] really happy about this and I'm grateful that it was accepted by everyone around the world."
RELATING. "I have portrayed a lot of characters. I have portrayed a silly character, there were also sad characters. But the most similar character, I think, is the character in Hometown Cha-Cha-Cha. I really like to talk to people. I would like to have conversations with a lot of people in a light environment and ambiance. So that's why I think it's a character that is similar to myself."
PREPARING. "So before I actually go to the shoot, I really search for a lot of references so that I can get into the character. I also talk with the directors a lot to understand what they really want and how I can adjust myself to get into the character. It usually takes me about one or two months to get ready. And that's how I become deeply involved in my character."
Of his role in the 2023 South Korean action movie The Childe: "So, I had a conversation with the director, of course, to know what it was really expected in this film and I looked into a lot of references, as well, like films by Stanley Kubrick. And, of course, I had to prepare for the action scenes, as well. So, we had a lot of preparation for action moves, I had to study all the movements that's required."
"I also had to get into the character so I read through the script to make sure that I didn't miss any point in the script. So overall, I had a lot of practice, time, and, of course, effort and studied a lot for this film to be successful."
SEEKING. "I think that there are a lot of characters out there, and they offer so much versatility. However, it all starts with the character within me. It's like clothing—when you put on an outfit, it takes on a different appearance and style based on who's wearing it. That's how I see individuality in a character.
"Being an actor means I'm always up for new challenges whenever I take on a character. And that makes me a bit worried, a bit scared as well. But at the same time, quite excited, as well. So, as an actor, I'm constantly seeking out these new challenges to fully embody the character."
IMPROVING: "I try to push myself to be a better actor today. I personally think that I'm a lazy actor. So there are a lot of room for improvement, as well.
"So, I am very optimistic for myself as an actor. I would hope you'd look forward to me, Kim Sean-ho, being a better actor day by day."