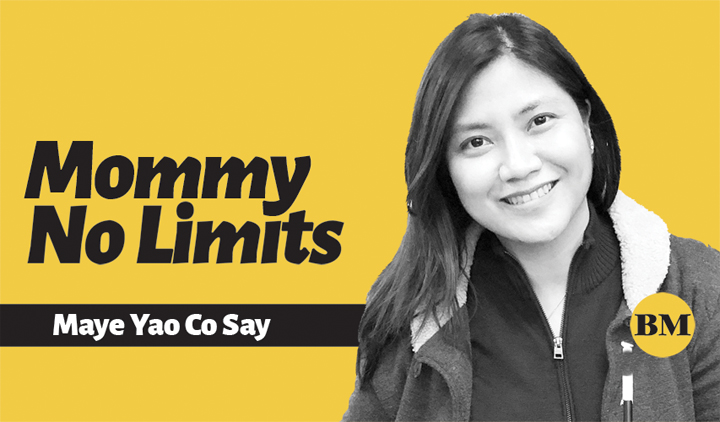 LAST week, I shared how grateful I am to see the increased awareness of parents on our role in our child's education and development. This week, let me share more concrete tips on both nutrition and the things you can do at home in building a more school and future-ready environment for your children.
Dr. Ma. Theresa Arranz-Lim, founding member and former president of the Philippine Society for Developmental and Behavioral Pediatrics, gives samples of food that are rich in nutrients that are important for a child's IQ and EQ development. MFGM, which stands for Milk Fat Globule Membrane, is an important nutrient and contains bioactive compounds that support brain development, including cognitive function and emotional development, and overall growth in children.
To further help boost their IQ and EQ, experts still advise toddlers to drink milk regularly. Enfagrow A+ Four Nurapro and Enfagrow Gentlease 3+ are the only milk formula among staged milks with MFGM that is clinically proven to help give higher IQ and EQ to last until school age, with proper nutrition and stimulation. For kids with sensitive tummies, there is Enfagrow Gentlease 3+ with PHP (partially hydrolyzed proteins), a nutrient that aids a child's digestion and gut health (with proper nutrition and stimulation).
Last October 3, I was able to share here some of my tips and tools to parents on how we can prepare our children better for school, as well as building the foundations of "Happy Learning Families" in the process. Although the pandemic has brought about various issues on learning, especially due to the increased on use of screen time, I shared that the first step is to stay positive amid our busy schedules or any feeling of being not equipped to guide our children on any learning issue. It is good to see this that there is a learning opportunity to discover. It is good to open our view to the new way of learning, where knowledge goes beyond the classroom; learning is now a collaboration between the parent and teachers, and the goal is beyond high grades towards raising a happy learning child.
Based from the talk Toys and Play: A Child's Key to a World of Wonder by Dr. Stella Guerrero Manalo, MD, FFPS, FPSDBP, the first 10 years are the critical periods for a child's learning. During the infancy, the focus is motor skills. For toddler and preschool years, language and social skills are key. Then for school age, the focus is cognitive, which is understanding concepts or subjects.
My "one solution" to answer these skill needs at each stage in a child's life is STEAM Play. STEAM (which stands for Science, Technology, Engineering, Art, and Math) Play activities that involve STEAM allows children to be exposed to concepts in a more relaxed way.
It provides a learning, not studying, environment that can bring together focus and fun. My most favorite benefit of STEAM is the SEL (socio-emotional learning) like teaching patience and a trial-and-error mindset. What is even better is STEAM Play allows the child to develop 21st century learner skills, which is the foundation of the Philippine curriculum.
TODDLERS: I call the first activities "Messy is Besty." Loving STEAM means loving the mess that comes from play experiments. Paint and coloring materials are great in initially introducing numbers or arithmetic symbols. I always love doing this in an inflatable pool to allow my kids to mess freely. You can even use the pool to also combine primary colors to form secondary colors.
It is also good that there are STEAM kits available as early as 1-year-old from SES, a new Ogalala-recommended brand from and made in Holland. You can make Fundamentals Fun with Multi-Sensory activities. Learn counting with water through Melissa and Doug's Water Wow and feeding cookies to the Learning Journey Learn with Me Cookie Jar.
PRESCHOOLERS: As you observe more how your child learns more effectively, inject "gamified subject-learning activities" that promote curiosity and interest. Start Science experiments early and couple it with researching as you google information together.
For social studies, try the Learning Resources Puzzle globe that you can piece together and also has tons of facts to do a quiz bee with the whole family. There are also easy-to-follow and complete preschool learning sets with activities and parent guides like this Learning Resources All Ready for Preschool kit.
GRADE SCHOOLERS: It is fundamental to expose them to "process and logic" because these are skills helpful to any subject matter. Continue building activities and introduce logic toys like the new brand HEADU from Italy, which even has Montessori play tools for subject learning. This is the best time to introduce art-infused learning. It is also good to introduce activities that align with children's digital environment.
My latest discovery is a "phygital" (physical + digital) math play method. You can go to YouTube and find the Numberblocks channel and use Learning Resources' Mathlink Builders to learn Math skills. The Crayola Scribble Scrubbies app and toys also foster endless phygital free play pattern for girls.
Image credits: Robo Wunderkind on Unsplash