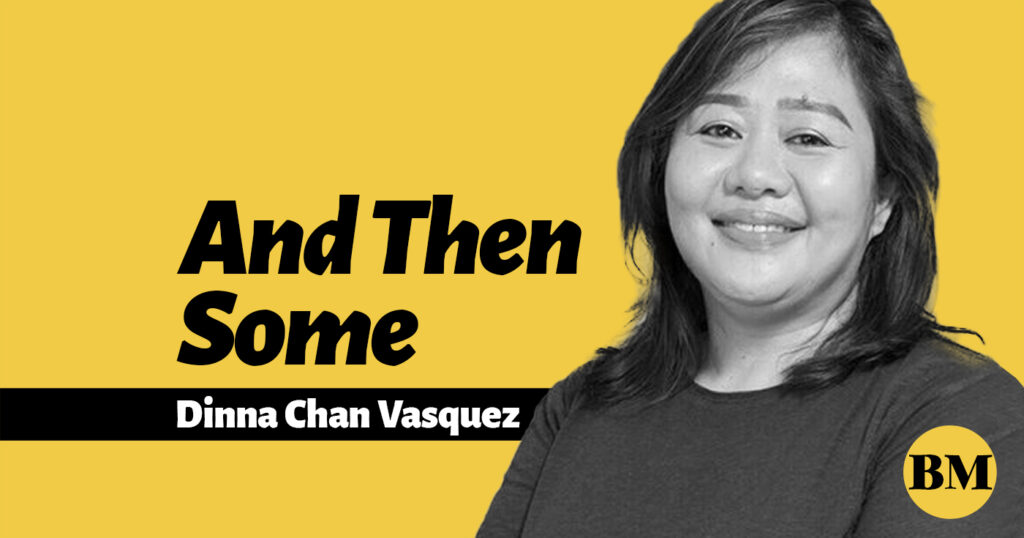 Premium Korean skincare brand Laneige recently launched its Perfect Renew 3X line consisting of Emulsion, Skin Refiner, Retinol/Anti-Wrinkle Serum, Cream, and the star product: Signature Serum.
HOW do you know when you need to step up your skin-care routine? When you're past your early 20s. If you've been using water-based creams until now and you're nearing 30, maybe it's time to go for something more nourishing and moisturizing.
So far, I have tried two of the products—the Cream and the Signature Serum.
The Serum is an advanced 3-in-1 formulation with double moisturizing properties and skin-loving ingredients like retinol, peptides, RE.D Flavonoid, and squalane (my favourite skin ingredient!) to strengthen the skin barrier. The Serum claims to moisturize the skin, protect the skin barrier, and impart firmness.
There are three serums in one bottle and you dispense them all together. But when the serums hit your palm, they are separate. The first serum is the RE.D Flavonoid/Basel Glow Serum. The second is the Peptides/Firming Serum, while the third is the Retinol/Anti-Wrinkle Serum.
I appreciate the clever packaging, a container which separates the three main ingredients. All you need to dispense the product is a simple right-click, and a pump for all three ingredients will dispense the product from the separate containers. The texture of the Perfect Renew 3X Serum, as expected because there are three serums, is not light but also not tacky. It's like a light moisturizer. There are nights when I'm too lazy to apply moisturizer and just apply this serum as a last step and it works unless my skin is super dehydrated that day.
The serum is the Perfect Renew 3X line's flagship product but I love the Perfect Renew 3X Cream, too, as someone with combination skin.
The cream has I3X, a blend of retinol, peptides and RE.D Flavonoid, along with hydrating ingredients like glycerin, squalane and ceramides. The RE.D Flavonoid, which is made from camellia seeds, promises a glow-boosting effect. The cream also has centella Asiatica to soothe skin.
The texture of the Perfect Renew 3X Cream is initially firm and bouncy once in the jar but when you apply it, the cream becomes buttery. It's fragranced but nothing too cloying or bothersome. I'm not very strict about fragrance in my skincare as long as the scent isn't something that lingers for hours. The Perfect Renew 3X Cream is a bestseller and currently out of stock in the Laneige Philippines website so I assume that a lot of beauty enthusiasts love it.
Would I purchase these products? Probably yes, especially the cream. It's one of the best I have tried.
Laneige products are available at ph.laneige.com/collections/perfect-renew, Lazada, Shopee, and BeautyMnl.
PIOLO PASCUAL RENEWS CONTRACT
WITH BEAUTÉDERM
Piolo Pascual has renewed his contract with popular Pampanga-based beauty and wellness brand Beautéderm. Pascual endorses the brand's oral care products, including Être Clair Refreshing Mouth Spray, Être Clair Mouth Wash, Koreisu Whitening Toothpaste, and Koreisu Family Toothpaste.
"I am thankful to Piolo Pascual and his management. Piolo is such a nice human being. As the official endorser of Beautéderm, his effectiveness in representing the brand has been undeniable. Piolo always smiles with confidence," said Beautéderm CEO and President Rhea Anicoche Tan.
"What I love about Piolo is he's very committed as an endorser. He posts, promotes, and uses the products—and he does it sincerely. When we opened our largest Beautéderm store at the Clark Cityfront Mall in Angeles City, Piolo went there to support. Grabe ang effort niya. Mahal na mahal ng Beautéderm family si Piolo," Tan continued.
"Ms. Rhea defines what a true boss looks like—aspiring, class, humble, and smart. I admire her. I am forever grateful for her trust and for the trust of Beautéderm family. I believe in the products," said Piolo.
According to Beautéderm, Être Clair, a cult favorite with excellent reviews online, and Koreisu are safe oral care products with all-natural ingredients.
Être Clair Mouth Spray, Être Clair Mouth Wash, Koreisu Whitening Toothpaste, and Koreisu Family Toothpaste are available at Shopee, Lazada, TikTok, and Beautéderm stores/resellers/distributors.
Image credits: Laneige and Beautéderm