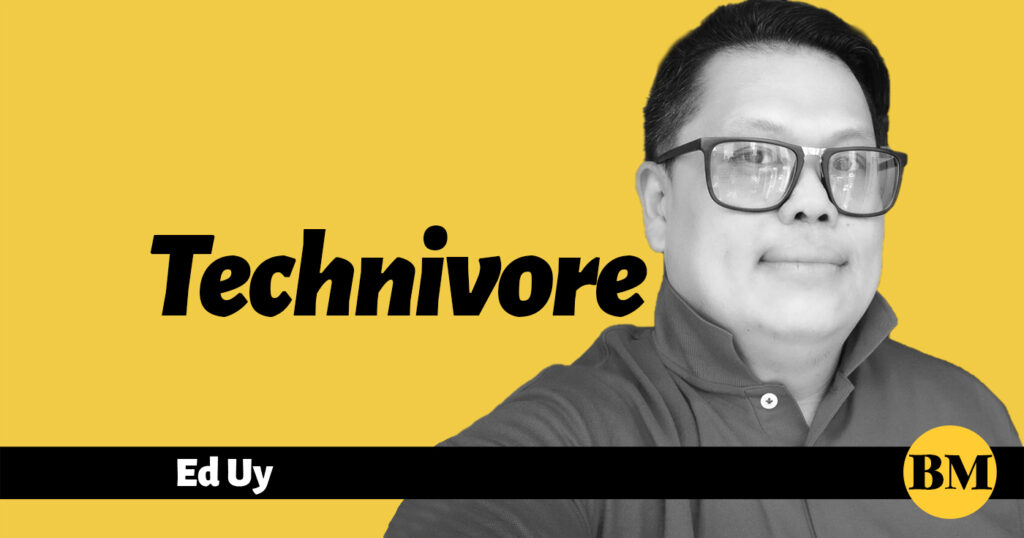 AFTER being an exclusive MacBook user for more than 7 years, I decided to switch back to Windows because of the ASUS Zenbook OLED. I've been using it for the past year and have gotten so used to its fantastic display and touchscreen, I often find myself tapping on the screens whenever I use a different laptop.
So, I guess the logical upgrade was the ASUS Zenbook 14 Flip OLED (UP3404), which is an even more versatile laptop since you can use it like four different devices depending on its position. It also features my favorite OLED display on a laptop, a fast processor, long battery life, and a sleek but military-grade build making it perfect for working out of office—which for content creators like me is all the time.
It does have a pretty steep price tag that starts at P79,000, but is it an upgrade worth considering?
The Zenbook 14 Flip offers four versatile modes: Laptop, Tablet, Stand, and Tent mode. Each mode serves a distinct purpose, enhancing your productivity and entertainment. The traditional laptop mode is ideal for typing and productivity tasks. The full-size Ergosense keyboard and responsive touchpad make it perfect for content creation, document editing, and multitasking.
In Tablet mode, you can harness the power of the touchscreen and stylus for drawing, note-taking and browsing. It becomes a creative canvas at your fingertips, enabling you to unleash your artistic potential and interact with content in a more intuitive way.
When you switch to Stand mode, you transform your device into an entertainment hub. It's perfect for watching movies, giving presentations, or enjoying hands-free video calls. Lastly, Tent mode strikes a balance between entertainment and interaction. It's great for light gaming or video calls, offering a stable and engaging platform for various activities.
Premium aesthetics, military standard: The ZenBook 14 Flip OLED is as premium and elegant as it gets, with a smooth metal finish on the lid and a matte black chassis. The new lid design features the new ASUS monogram design which I personally think is subtle but more elegant. Ponder Blue is also a refreshing color option amid a sea of black and gray laptops.
The Zenbook 14 Flip OLED maintains an ultra-thin and ultra-light aluminum chassis. Weighing only 1.5 kg (around 3.3 lbs.) and measuring just 15.9 mm (0.6 inches) thick, meaning it can easily slip into your backpack so you don't need to bring a chunky laptop bag with you.
It also has an impressive build quality that's been designed to withstand the rigors of daily use—or abuse. For example, the 360-degree hinge that allows you to switch between various modes seamlessly has been tested with over 20,000 open/close cycles, ensuring longevity. The hinge not only facilitates versatile usage but also enhances the device's overall durability.
ASUS says it's engineered with extraordinary toughness and is the world's most strictly tested laptop—undergoing 12 rigorous test methods and 26 disciplinary test procedures—exceeding industry standards. It ensures that the laptop can withstand light drops, shocks, and extreme temperatures, meeting US military-grade MIL-STD-810H standards. This reliability and durability of Zenbook inherently results in longevity and thus sustainability, so you can work, travel, or relax with the confidence that your ASUS laptop is ready for the real world—today, and far into the future.
While I haven't done any experiments to verify this claim, knowing that it survived such rigorous testing gives me peace of mind that it can easily withstand my occasional clumsiness—or the ire of my angry partner.
OLED excellence: The heart of the Zenbook 14 Flip OLED lies in its exceptional display. The 14-inch OLED touchscreen supports 2880 x 1800 resolution, a 1,000,000:1 contrast ratio, 0.2 ms response time, up to 550-nits peak brightness, and 0.0005 nits of deep black brightness. This sets a new standard for visual excellence providing creators with brighter and more detailed viewing experience. It also has an ultrawide color gamut of 100% DCI-P3 and HDR content support. The display is certified VESA DisplayHDR 500 True Black and is Pantone Validated, assuring accurate color and high dynamic contrast reproduction. In addition, the OLED panel emits 70 percent less harmful blue light than LCD panels and is certified by TÜV Rhineland to ensure the device adheres to high safety and quality standards.
For protection, the touchscreen features Corning Gorilla Glass, enhanced scratch resistance, reduced scratch visibility, and better retained strength once a scratch occurs. The thin-bezel design and 16:10 aspect ratio maximizes screen space while keeping the laptop compact. It's perfect for immersive content consumption and multitasking. Whether you're a content creator, multimedia enthusiast, or productivity-focused user, this OLED display will change the way you look at a laptop screen. It also delivers great audio thanks to its Harman Kardon-certified Dolby Atmos sound system with two built-in speakers.
It doesn't stop at delivering a stunning display as it is also equipped with remarkable features that enhance your overall user experience. One of these features is the ASUS Pen 2.0, an active stylus with an impressive capability to detect 4096 levels of pressure sensitivity, a stylus that offers a remarkably precise and responsive drawing experience. Its rapid sampling rate of 266Hz ensures that your strokes appear instantly on the screen with minimal latency—less than 36 milliseconds, to be precise. Charging is done via a hidden USB-C port and a full charge (30 minutes) gives you an astounding 140 hours of usage time. The stylus also supports one-click launch via Bluetooth. With a simple click, you can swiftly capture a screenshot or navigate to the next page of your presentation, streamlining your workflow.
For connectivity, the Zenbook 14 Flip OLED has an adequate selection of I/O ports including a USB 3.2 Gen 2 Type-A port on the left side, while on the right side are two Thunderbolt 4 USB-C ports, an HDMI 2.1 port, and an audio combo jack. However, it's worth noting that while these ports offer some versatility, the charger occupies one of the USB-C ports when plugged in, leaving you with a single available USB-C port. If you are someone who connects a lot of peripherals, you might want to get a USB hub for extra ports.
Its full-size ErgoSense keyboard and the dish-shaped indentation subtly guides fingers onto the keys and the long key travel provides better feedback providing a springy and comfortable typing feel. My only complaint with my former Zenbook is that the some of the letters on the keyboard have already chipped or faded, so hopefully this has an improved coating that will make it last longer.
For those who often have to work with numbers, you'll appreciate NumberPad 2.0, an LED-illuminated numeric keypad integrated in the touchpad. A single-touch sensor at the top right of the touchpad turns NumberPad on and off, and a tap on the icon at the top left lets you choose one of two brightness levels. You can also swipe from the top left icon in any direction on the optional NumberPad 2.0 to activate the Calculator app on the main display.
Reliable performance and battery: At the core of the ASUS ZenBook 14 Flip OLED is the formidable Intel Core i7-1360P 13th generation processor. This processor delivers a compelling blend of power and efficiency and can easily handle multitasking with aplomb. My normal work day involves a lot of browser tabs for research and multiple windows for gathering notes and writing. I also do some spreadsheets and edit photos for my social media feed for Reels and TikTok. For the past month that I've been using this laptop, I never noticed any lag or slowdown. If content creation is your forte, it has enough computing muscle for photo and light video editing.
In addition to the powerful processor, it also comes with Intel Iris Xe graphics, 16GB of LPDDR4X RAM, and a 512GB PCIe NVMe SSD (though a 1TB storage would have made it even better). It runs on Windows 11 Home operating system, and comes pre-installed with Microsoft Office Home and Student edition and the standard ASUS apps and utilities.
While the ZenBook 14 Flip OLED isn't primarily a gaming laptop, it can still provide you with an enjoyable gaming experience as long as the game doesn't require an advanced graphics card.
Finally, it ships with a substantial 75-watt-hour battery which translates to satisfactory battery life, ensuring you remain productive throughout the day. It can survive an entire workday of photo editing, web browsing, watching videos and document creation, but you will definitely need to bring your charger if you plan to work nonstop. The bundled 65W travel charger proves efficient and compact, and can completely charge the battery in just over an hour and a half.
Final word: While it may have quite a steep price tag, the ASUS Zenbook 14 Flip OLED is an excellent choice for creative professionals especially those who find themselves frequently juggling between their tablet and laptop. It is a versatile device that offers the best laptop OLED display, reliable performance, good battery life and can even transform into several modes depending on your need. Underneath that very elegant and lightweight exterior is device that has passed strict military standards guaranteeing that it would take years before you need another upgrade.
For more information and updates, like and Follow ASUS on Facebook