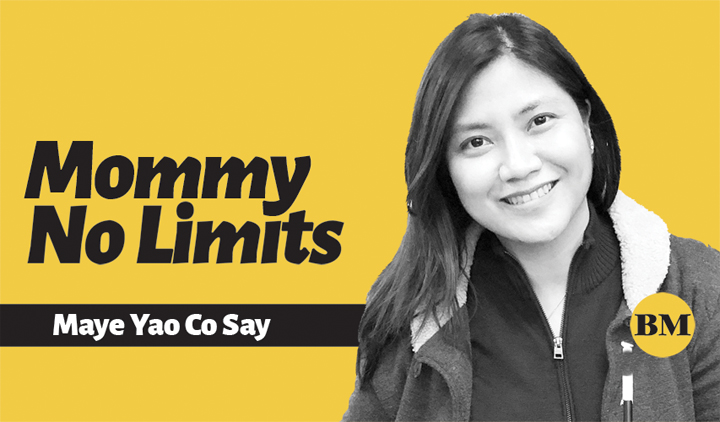 IT is great to see the increased awareness of parents on our role in our child's education and development. From recent the events of Enfagrow's Getting Kids School-Ready, Future Ready, and Ogalala's talk on Preparing Our Kids Better for School, it is also great that relevant brands are also trying to find more ways to equip parents on this journey.
A new school year has started. Aside from excitement, kids as well as their parents may also feel anxious about whether they are ready to face the new challenges in school. This is why a lot of preparation is needed, especially since many schools are now going back to face-to-face classes.
School readiness is often measured by the kids' ability to read and write before school starts. However, aside from their physical and cognitive skills, parents should also give importance to the development of their child's EQ, which involves social and emotional skills. With children now more dependent on technology, their exposure and activities outside their homes may cause fear, anxiety, and even delayed brain development. Parents get more anxious during school-opening season, plagued by the thought that they may not be doing enough to prepare their kids for school.
In an event presented by Enfagrow A+ Four NuraPro, called Getting Kids School-Ready, Future Ready!, actress and TV host Iza Calzado-Wintle talked to fellow parents and experts about ways to develop children's IQ and EQ to make them ready for challenges and have a smooth transition into the new school year.
DETERMINE THE RIGHT LEARNING APPROACH
Tina Zamora, director of Nest School for Whole Child Development, stressed the importance of determining which learning approach is best for your kids."It starts with understanding your child's learning style and interests. Montessori education centers on self-directed learning and hands-on exploration. If they thrive in structured environments and value clear guidelines, traditional learning might be suitable. On the other hand, if they're curious, creative and enjoy exploring, progressive learning could be a better fit."
Dr. Ma. Theresa Arranz-Lim, founding member and former president of the Philippine Society for Developmental and Behavioral Pediatrics, further explained how the different learning approaches help shape children's IQ and EQ. "Adopting the growth mindset is very relevant now—applying what you've learned, accepting feedback, and learning from mistakes. Children are happier when they are affirmed; they feel safe and protected. Whether it's Montessori, traditional, or progressive, giving the best care to children helps them become smart and emotionally aware kids. Keep in mind that every child is unique."
For example, child star Annika Co has showcased her wit and talents on her TV appearances. According to her parents, Adrian and Anne Co, Annika has been using the applied learning approach as part of her homeschooling since she was 6 years old. As supportive parents, they just allowed their child to do whatever activities would help her develop her talents further. Adrian and Anne related, "Our parenting style is tactical—expose her and involve her. An example of how she learns math better and finds it interesting is that when we go to the grocery store, she will do simple addition, subtraction and multiplication. Also, consistency is key, so both of us have the same rules and set of values. We don't want to confuse Annika."
Celebrity mom Coleen Garcia shared the same experience with her son Amari. "We spend a lot of time with him and expose him to various experiences because we want Amari to adapt to different environments and interact with people. When we were in Paris, we rode buses and trains, and when we were at home, we exposed him to everyday chores like laundry day, cooking time, etc. We are doing it slowly, using a lot of intuitive tools. That way, we can observe his learning interests."
Educator Tina Zamora approves of Coleen and Annika's parents' way of enriching their kids' learning experience. In addition, Zamora said communicating these experiences to their teacher would help make them school-ready. "It's true what they say: it takes a village to raise a kid. The key is collaboration among teachers, parents and caregivers. We need to observe and see their strengths and weaknesses so we can give them the essential support system."
Being a parent means wanting the absolute best for our child. It's not only about teaching them things but also about helping them be kind and strong in this big world. Enfagrow A+ Four stands alongside parents on this journey with the belief that a strong mind and a kind heart go hand in hand in making them ready for school. Lim reminded parents of the importance of early nutrition to sustain and aid children's overall development.
Next week, let me share more tips both on nutrition and things you can do at home in building a more school- and future-ready environment for your children.