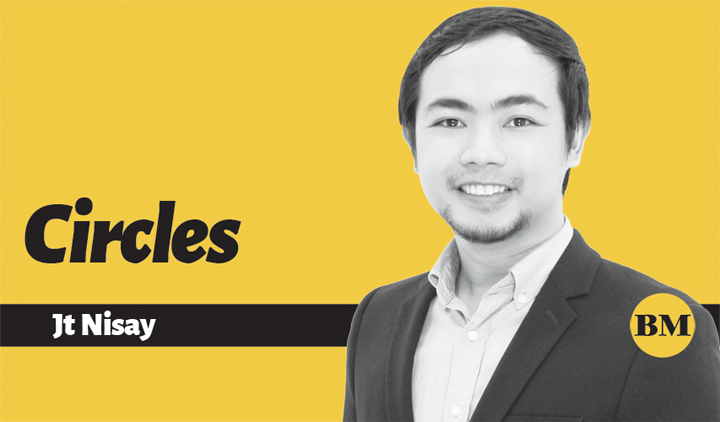 A RARE artwork by National Artist Carlos "Botong" Francisco is set to go under the hammer as one of the star lots in the upcoming September edition of Salcedo Auction's The Well-Appointed Life public sale.
Prized as an early piece of the celebrated Angono muralist, Francisco's 1938 work, titled Ang Aguinaldo, reflects his formative post-impressionist style. The 28" x 38" oil painting from the collection of the MIB Capital Corp. (formerly Multinational Investment Bancorporation) hints at the idealized heroic proportions that would define the master's grand-scale legacy canvases and murals.
Aside from the Francisco painting, other highlights of the auction include a 1956 oil on canvas by National Artist HR Ocampo from the Guevara family, the bust of Juan Luna y Novicio by Mariano Benlliure, and the abstract masterpieces of the Yale-educated Constancio Bernardo, a student of the influential 20th-century abstractionist Josef Albers.
"Each stroke of a brush, every sculpted curve, and all creative expressions on display carry stories that transcend time," writes Salcedo Auctions' chairman and chief specialist Richie Lerma in the online catalogue. The auction's theme, "Igniting Passions," he adds, embodies the transformative power of art. "This auction is a gateway to immerse in these narratives, to feel the resonance they bring, and to connect with the creative intent and milieu of the country's most important artists and artisans."
The sale features a special section, called "Important Philippine Art." Along with two works by Bernardo, other pieces presented in this category include that of National Artists Ang Kiukok, Jose Joya, Federico Aguilar Alcuaz, Arturo Luz, J. Elizalde Navarro, and BenCab. There are artworks as well by pioneering modernists Juvenal Sansó, Oscar Zalameda, Nena Saguil, Fernando Zobel, Romulo Olazo, and Malang. Rounding out the group is an esteemed list of contemporary artists, including Lao Lianben, Emmanuel Garibay, Solomon Saprid, Betsy Westendorp, Ramon Orlina, and Santiago Bose, along with trailblazers Rodel Tapaya, Jose John Santos III and Pam Yan-Santos, Alfredo Esquillo, Jr. and Andres Barrioquinto.
There is also a category called "Connoisseur Collection." It's a showcase of 19th-century hardwood and antique furniture and decor, including an exquisite altar table with Olympic and Eagle motifs, and an outstandingly crafted 18th-century relief of San Juan Evangelista. Ethnographic and indigenous art from the early to mid-20th century completes the collection, along with rare prints, maps, books, and other valuable collectibles.
The Well-Appointed Life, September Edition, which is supported by RHK Land Corp., takes place this Saturday, September 16, at 2 pm. Meanwhile, the auction preview opened last week and runs until Friday, September 15, from 9 am to 6 pm at NEX Tower, 6786 Ayala Avenue, Makati City. The online catalogue can be viewed at www.salcedoauctions.com.
For all its important featured lots, Lerma maintains that The Well-Appointed Life sale is "more than a pinnacle auction by the country's premier auction house." He writes that it is "a testament to the fusion of creativity and history, and an occasion to honor those who understand the potency of art to enrich lives."
Thus, serving as a backdrop of sorts to the sale, Salcedo Auctions recently introduced a new program under its gallery arm, Salcedo Private View, titled Private Art, Public Lives. According to Lerma, the exhibition series is the realization of a long-standing commitment to support the educative work of museums and higher institutions of learning.
Lerma worked as director and chief curator of the Ateneo Art Gallery for over a decade. It is during that time where he got the inspiration for the series after the Ateneo, Ayala Museum, and Lopez Memorial Museum launched "Zero-in" in 2002. The consortium broke ground for investigating "how difference collections move outside of individual or familial domains to become part of the public trust," as Lerma wrote in a 2006 newspaper column.
"Nearly two decades hence," Lerma said during his speech, "having planted the seeds of trust that have since grown into a vast garden of knowledge that the collective expertise of Salcedo Auctions' specialists continue to nurture and grow, we felt the need to renew our resolve and fulfill our duty to continue to share important collections to the public."
The inaugural exhibition of Private Art, Public Lives featured the collection of Union Bank President Edwin Riego Bautista and his wife Aileen Beltrano Bautista. Curated by Floy Quintos, the showcase presented pre-colonial jewelry, amulets and revolutionary weapons, among other items that shared untold tales of Philippine history.
"Edwin and Aileen epitomize the ethos of Salcedo Auctions—that a well-appointed life means having a life that gives back to society," Lerma said. "It gives me great pleasure to have Salcedo Auctions work with them to have their finer pursuits contributing in their own way to the country's cultural landscape by providing the unparalleled access that this exhibition provides the public."
Private Art, Public Lives : A Passion for Connections and Their Narratives from the Collections of Edwin and Aileen Bautista concluded its run on September 3 at Salcedo Auctions in Makati City.