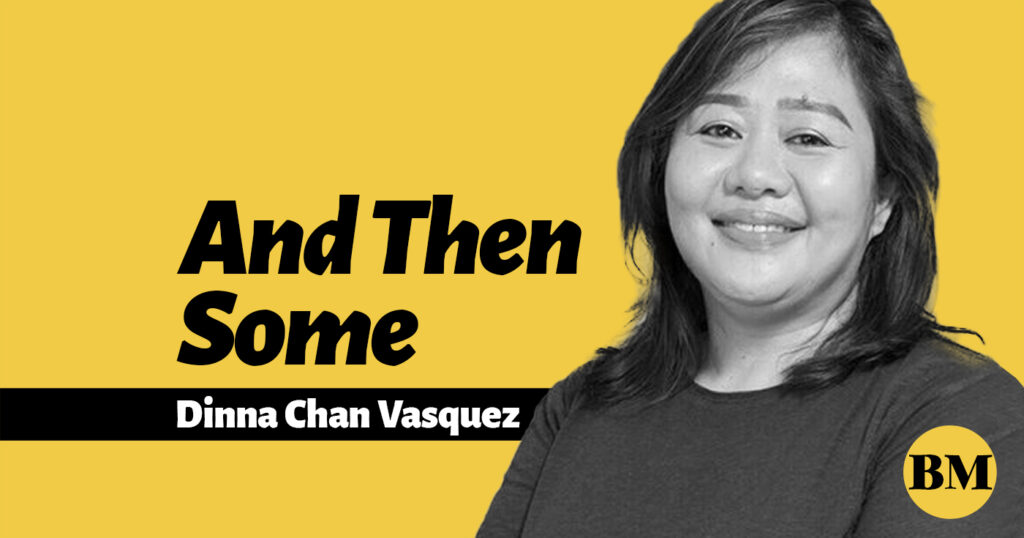 THE first Samsung collaboration with designer Thom Browne was for the Galaxy Z Flip in 2020, and the first person I saw carrying the phone on Instagram was EXO's Suho—or RM of BTS also had the phone, which featured the fashion brand's clean, multi-colored stripe logo going down the middle.
Thom Browne is what's known as a quiet luxury brand. The brand, which has defined the modern "uniform," has no logo with stripes acting as a distinctive tool. There are four evenly-spaced horizontal white stripes on the left sleeve or leg of his button-downs and bottoms. For suits and other pieces, Thom Browne uses a tri-color red, white, and blue grossgrain.
There was another collaboration in 2021, this time for the Galaxy Z Fold 3 5G and the Galaxy Z Flip 3 5G, along with other tech gadgets.
Sadly, both collaborations were not available in the Philippines so I would only see it on social media.
The third Samsung-Thom Browne collaboration will finally be available in the Philippines tomorrow, September 12, and I was lucky enough to get a sneak peek a week before the launch at Univers in Greenbelt 3, where a Thom Browne boutique is located.
The grandeur and luxury of a black-tie event is the inspiration for the Galaxy Z Fold 5 Thom Browne Edition.
The special edition of the Galaxy Z Fold 5 features Samsung's latest foldable technology and Thom Browne's signature design elements with black pebble leather and grosgrain details. The sleek exterior includes a number of design elements: Thom Browne's signature red, white and blue stripes; fabric texture etched on the back glass; a black frame and gold hinge; and gold rings around the camera lenses. The limited-edition Galaxy Z Fold 5 also comes with two leather pouch cases and a special edition of the S Pen.
"Our longstanding work with Thom Browne is rooted in a shared commitment to pair iconic style with advanced innovation and this collection is no exception," said Stephanie Choi, EVP and head of marketing of mobile experience business at Samsung Electronics.
The packaging of the Galaxy Z Fold 5 Thom Browne Edition is the iconic Thom Browne briefcase so a typical unboxing turns into an enhanced experience. Included in the collaboration is the Galaxy Watch 6, which features a gold tone body, a special complementary watch face, and the Thom Browne logo engraved on the side. This limited-edition Galaxy Watch 6 comes with two leather straps: a black pebble leather and a red, white and blue striped leather. These colors are also used on the 25W travel adapter, the coin-style watch charger and an exclusive fabric USB-C to USB-C cable, all with Thom Browne's trademark influence.
This limited edition is as striking as it is inviting, with each piece featuring expert craftsmanship and premium details.
The Thom Browne edition will be available in select markets, including Korea and the Philippines, starting on September 12. As for the pricing, let's just say you need to be prepared to pay the peso equivalent of $3,000 for it.
For more information on the Galaxy Z Fold 5 Thom Browne Edition, go to www.samsung.com. It will also be available starting September 12, 10 am, at Univers and www.samsung.com.
AVEDA'S INVATI LINE ADDRESSES HAIR LOSS
I'VE often talked about how I have hair and scalp issues and that I go to Svenson for Scalp Corrective Treatment. I also use Svenson's shampoo and Morning and Evening Tonics.
Not-so-fun fact: I have been to Svenson before and after the pandemic, and let me tell you that there are more people there now. They aren't just older people dealing with hair loss. There are also teenagers and millennials who go to Svenson regularly.
Thanks to Svenson and Aveda, I know that to have beautiful hair, your scalp needs to be healthy.
Aside from Svenson, Aveda is another haircare brand I trust and I was so happy to see that it's now back in Greenbelt 5.
Aveda is a high-performance vegan and cruelty-free haircare brand with a wide range of products. The Botanical Repair is for damaged hair, Nutriplenish is for dry hair, Color Control is for colored hair, the Scalp Solutions for scalp care, and the Invati Advanced is for hair loss.
Aveda's new pop-up store in Greenbelt 5 carries its own advanced hair and scalp analysis technology where customers can find the best personalized solution for their hair concern.
"This analysis does what we can't do on a day-to-day basis," said Justine Qui, Luxasia Philippines assistant brand manager. "There are so many external factors that contribute to hair loss. At Aveda, we've discovered a plant-powered solution that not only prevents further hair loss, but rejuvenates the scalp and thickens the hair's diameter using biotech natural ingredients. With proper hair care, like using the Invati Advanced three-step system, we never have to worry about thinning hair anymore."
The Invati Advanced line has been proven to help reduce hair loss by 53 percent. The three-step system starts with the Invati Advanced Exfoliating Shampoo that exfoliates the scalp by removing build-up that clogs pores. This can be followed by the Invati Advanced Thickening Conditioner, a gentle conditioner which can instantly thicken hair and provide fullness that lasts all day. Lastly, the Invati Advanced Scalp Revitalizer can be used as a daily leave-in treatment, which can result in thicker, fuller and healthier-looking hair.
All Aveda products are vegan and free of petrolatum, paraben, mineral oil, synthetic oil, propylene glycol, formaldehyde, synthetic fragrance, gluten and talc.
The Invati Advanced products can be purchased as a set or individually, starting at P2,400 for the full-sized shampoo. Admittedly, Aveda products aren't inexpensive but they really work. Aside from the Invati Advanced line, I also love the Nutriplenish line. A staple in my vanity is the Aveda Nutriplenish Leave-in Conditioner, which I apply on the hair after I shampoo and condition.
Customers get a free deluxe travel duo for every P6,000 minimum purchase. This promo is valid in-store only at the Greenbelt 5 pop-up until Septembe 30, 2023.
Aveda products are also available via Lazada and through partner retailers Rustans.com, Zalora, and LOOK stores.
Image credits: Dinna Chan Vasquez