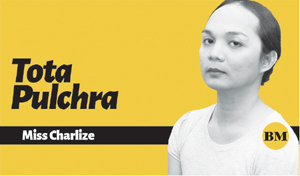 WITH the pace becoming more frantic as the holiday season nears, we must pause and relieve ourselves of some stress. Especially stress that manifests in our face. Add to this the harmful impact the haze in Metro Manila is causing, which may or may not accelerate our aging process.
"While youth is a blessing, technology and new aesthetic treatments enable women and men to experience aging with more sophistication. To age gracefully is to now welcome change and take on new aesthetic treatment adventures," says Maxine Misa, the most exciting aesthetician currently creating waves in town.
Misa is the founder and CEO of Max Beaut, a multia-warded face and body advanced aesthetic clinic. It has internationally qualified and well-trained and experienced board-certified dermatologists, aesthetic physicians, and cosmetic and plastic surgeons. The clinic also employs highly trained nurses, aestheticians, facialists and technicians.
A pretty enterprising young woman at only 27, Misa is the best spokesmodel for her company. A Communication Arts graduate at Southville International School and Colleges in Las Piñas, she widened her horizon and pursued trainings in aesthetics at the Bangkok Beauty Academy and in Korea and Europe.
• ORIGINS: "Our company was named after me. However, 'max' generally has a lot of meanings but for us it's going beyond the 'beaut' that you already have. For men and women at any age, when it comes to health, well-being and beaut, we like to always put a premium and the maximum on taking better care of ourselves.
"Our company was founded in 2021 during the pandemic. We started with semi-permanent makeup services. From there, it opened us up to all other health, beauty, and skincare, aesthetic services that we still provide."
• EXPERTISE: "Our aesthetic physicians and practitioners are leaders in body reshaping, anti-aging and aesthetic nonsurgical procedures and laser procedures. We offer state-of-the-art cosmetic technology offering minimally invasive and non-invasive treatments, personalized patient services and treatments—all within competitive rates to help our clients feel and look their best.
• DIFFERENCE: "Max Beaut constantly looks for newer machines, the latest technologies and nonsurgical breakthroughs so we can always provide better sufficient results for the patients and, of course, us having that personal touch to each and every patient that we have.
"We also ensure that we have a wide range of beauty, health and skincare services. I believe that our clients feel the love and care we have for each of them. We are also active in social media marketing so that our patients/clients can easily reach out to us."
• PRODUCTS: "I make sure that I am very hands-on, and that we take extra steps/tests before we actually introduce new products and new services to clients. We put a lot of effort and study in our field so we can make each premiere treatments/services unique and we make sure that they are effective, safe and relevant."
Some of Max Beaut's bestselling products are Intimate Whitening Deo Spray, MB Sweet Berry Feminine Wash, MB Glutaberry Bleaching Lotion, MB Snail White Facial Wash, MB Skin Niacinamide Soap, MB Scar Remover Soap, andMB Bleaching Whipped Lotion.
• PROMOS: A visit to Max Beaut clinics in BF Homes Parañaque City (Unit I, #28 JLA Watchtower Building Elizalde Street) or Mandaluyong (4F #168 Luna Mencias Street, Barangay Addition Hills) can be a life-changing experience.
This September, promos are ongoing such as the Ice Diode Hair Laser Removal (a form of laser hair removal treatment that offers a gentle touch, removing hair while protecting the skin) and the Hiko Nose With Diamond Tip procedure at P11,999 from P30,000 (nose is subtly reshaped and enhanced, resulting in a more balanced and harmonious facial appearance).
Some of the sought-after services are the Sweat Botox injections (FDA-approved to treat excessive sweating. In the skin, botox selectively turns off the sweat glands resulting in a normal appearance without wetness.); Under Eye Filler, also known as dermal filler (a procedure done to improve the appearance of sunken or discolored under-eye areas using Hyaluronic Acid Injection to be performed by Dr. Pat Lao);
Premium Mesolipo (involves the injection of a customized mixture of vitamins, minerals and amino acids just millimeters under the skin into the problematic area through a series of tiny and almost painless microinjections); and Laser Wart Removal (said to be the fastest, pain-free, and surefire way to remove unsightly flat warts; using a skin-safe, intense beam of light, this laser treatment heats up the blood vessels under the flat wart).
• EXPANSION: "We are planning to open our new Max Beaut Clinic early next year. It is going to be the third, hopefully, after the BF Homes Parañaque and Mandaluyong clinics. We are also expanding Max Beaut Skin by introducing new skincare products and having a broader reach nationwide.
"I am taking steps one at a time, as our main goal is to make sure our existing branches are fully operational and our doctors are hands on, and most importantly, our patients are happy."
For more information, message (0935) 885-6400 or (0908) 893-9788.