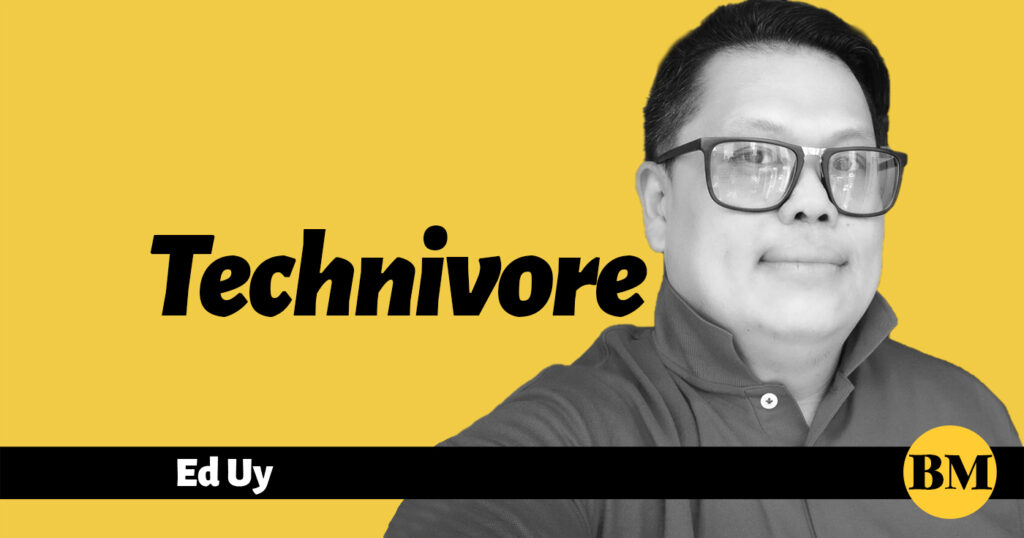 IN 2019, realme began collaborating with award-winning industrial designer Naoto Fukusawa for the realme X Master edition, which became quite memorable for its colors "Onion" and "Garlic." They would again partner with the legendary Muji designer to create the "suitcase" design of the realme GT master edition followed by the "Paper Tech Master Design" of the realme GT 2 Pro.
This year, realme collaborated with former Gucci designer Matteo Menoto for the realme 11 pro lineup. This is a first for its flagship number series and personally, I think it's brand's most gorgeous smartphone ever — and easily a contender for best-looking phone of the year.
But is it more than just eye-candy aesthetics? I've been using the realme 11 Pro+ 5G for the past month and I was very impressed by this phone's performance, charging speed and for possibly having my favorite set of cameras in this price point.
MENOTO-DESIGNED, MILAN-INSPIRED
LET'S begin by discussing the design. While the realme number series has been praised for offering competitive specifications and pricing, their designs haven't shown much innovation. Despite their attempts to experiment with various finishes and bold color choices, many of their previous phones look a lot like their competitors, thus failing to make a distinctive mark.
The realme 11 Pro+ 5G is totally different. The first time I saw photos of the phone, I knew I wanted to get one—even without looking at the specs. Even though we've seen that large circular camera module before, that vegan leather finish, gold frame, and that zipper-like stich design that runs down the center of the phone makes it a headturner. Its distinctly realme even without the branding on the bottom left side.
Co-created with former Gucci Prints and Textile Designer Matteo Menoto, the inspiration behind the smartphone's back design was Milan, Italy, the city where he was born. The camera module was modeled after the rising sun in the middle of the city's buildings. The line in the middle is made with a 3D Couture Level Seam that took inspiration from the city roads stretching into the distance. The phone is one of the first to use an Industry-First 3D Woven Texture that is reminiscent of what was used on high-class fashionable clothing. The rest of the back of the phone makes use of Premium Lychee Vegan Leather (both for the Sunrise Beige and Oasis Green variants). Vegan leather finishes are often reserved for premium flagships, so I'm glad realme is pioneering it for the midrange segment.
The effect is remarkable, besides looking classy—the texture provides a better grip and finally gets rid of those annoying smudge marks. The arrangement of the camera bump is also very centered giving the phone greater stability when placed on a flat surface.
While this is a phone that is meant to be used without a case, I have my fingers crossed, hoping that this faux leather won't fade, turn yellow or be tough to clean when stained. Just to be sure, I still have the free jelly case ready when needed.
Moving over to its display, the realme 11 Pro+ 5G utilizes a 6.7-inch OLED panel with a 93.65 percent screen-to-body ratio and a ton of other premium specs such as 10-bit color depth, 120Hz refresh rate, 360Hz touch response, 2160Hz PWM dimming, and even HDR10+ support. The display has been precision-curved at a 61-degree angle that's designed to immerse you in vibrant visuals and it does a pretty good job.
The display houses Hypervision Mode with Video Color Boost that can convert SDR to HDR through making colors in videos more vivid; as well as Video HDR Boost that can boost and adjust the phone's brightness when playing videos with high dynamic range, allowing more brightness when the scene should be bright, and have it as dark as can be when it should be dark. The display is so good, you'll probably end up watching more videos on this screen than your TV or PC. According to realme, the display is made of 0.65mm Double-Reinforced Glass and can survive a 1m drop test.
Eye care has become a priority for smartphones and the realme 11 Pro+ 5G comes with TÜV Rheinland Certification for Low Blue Light and Flicker Free Certification.
It gets an edge in the audio department with its Dolby ATMOS Dual Speakers compared to the single loudspeaker of other smartphones.
200MP LEAP-FORWARD IMAGING
THE realme number series has established a reputation of having the best-in-class cameras and that remains true with the realme 11 Pro+ 5G. It boasts of an impressive triple camera setup headlined by a 200MP main camera complemented by an 8MP ultrawide lens and a 2MP macro lens. For selfies, you get a 32MP shooter.
Besides having the highest megapixel count in the series, it's also designed with Samsung's 200MP HP3 Isocell Sensor which allows high-resolution shots at 200 million pixels and a full resolution of 16320 x 13992. For context, Samsung's top-end flagship is using an HP2 sensor, which makes its cameras all the more impressive.
Daylight snaps from the primary shooter are rich in detail, colors are true to life, and the overall presentation is superb. I do like how vivid each photo comes out without being too oversaturated. The dynamic range is on par with flagship offerings and the sensor's large size allows for more light to correctly illuminate any situation. Since I use my phone for event coverage, the 4x zoom is a very useful addition. I was able to get very good closeups of celebrities without having to elbow my way all the way to the front.
The 2x in-Sensor Zoom is also utilized for Portrait Mode so you get a tighter shot that's enhanced with specialized Portrait Algorithms. I am also such a fan of Street Mode and this time, realme has partnered with Lonely Planet giving us several dedicated filters such Crisp, Cinematic and Tranquil plus you also get to use the exclusive Lonely Planet watermark on your photos. Street Mode 4.0 also introduces auto Zoom which automatically zooms and crops on a subject to keep it centered in the frame, simplifying photography.
PERFORMANCE AND STORAGE
POWERING the realme 11 Pro+ is a Mediatek Dimensity 7050 5G 6nm chipset with a Mali G68 GPU. It comes with 12GB RAM that can be virtually expanded by an additional 12GB for a total of 24GB plus a whopping 512GB of internal storage. This processor may not be much of a giant leap but in our day-to-day use, I didn't encounter any lag whatsoever, or apps suddenly closing even when I had a lot running in the background. It also makes multitasking easier which is great, especially if you are using this phone for work.
This chipset is powerful enough to run even the most demanding games like Call Of Duty and Genshin Impact, and will breeze through Mobile Legends and other popular games. Take note that you might need to set the graphics lower for smoother gameplay and avoid overheating.
The realme 11 Pro+ 5G runs on Android 13 with realme UI 4.0 interface. If you're used to realme UI, then you'll feel right at home giving you lots of multitasking and personalization options. One thing I also noticed is that compared to the realme 10 Pro+, which we reviewed earlier this year, there is less bloatware and app suggestions this time around.
As for the battery, it comes with the now standard 5000mAh capacity. The brand says the phone can last up to 29 hours on calls or 18 hours on video. In real world use, it lasted an entire day of using mostly the cameras for event coverages. But what gives the realme 11 Pro+ 5G the advantage over the competition is that 100W wired fast charging using the pre-supplied charger. That 100W charger can fully charge the phone in less than 30 minutes.
FINAL WORD: The realme 11 Pro+ 5G is a terrific phone. It looks unique, luxurious and that vegan leather back makes it feel premium. Other more expensive brands could actually pick a thing or two from realme when it comes to designing their midrange phones. You also get an amazing set of cameras with a lot of fun modes, but hopefully they'll ditch that macro lens for a more useful one. The display is among the best in this category, that 512GB storage is bigger than other flagships, and the 100W charging speed is almost overkill.
Now you are probably asking, is it better than the previous phone we reviewed with the same price tag? The answer is—it all depends on your preference. Both phones are excellent choices and you'll be getting your money's worth whichever you choose.