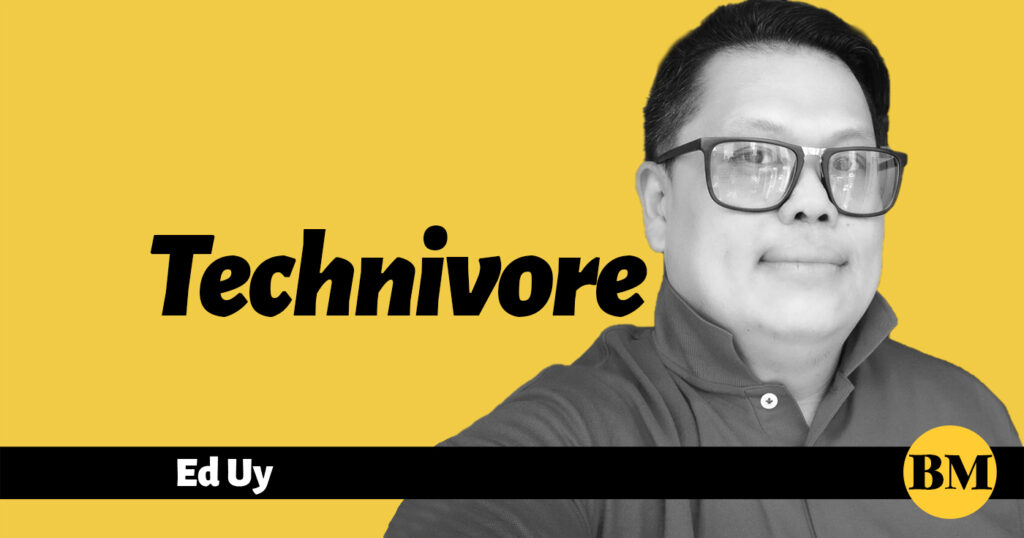 AFTER dealing with "boomer" bosses most of my career, I realized I need to understand a totally different generation when it comes to content creation—the "zoomers."
Generation Z or "zoomers" refers to the generation born between 1997 and 2012, following millennials and in a few years, they will become the largest group of consumers and brands who want a piece of this opportunity will need to understand their preferences and digital expectations.
Last week, together with a select group of international media, we flew to Bangkok, Thailand, for the POCO Partners Southeast Asia Forum 2023. The forum gathered industry experts who provided their insights into the evolving nature of the habits and preferences of South East Asia's Gen Z mobile user. The forum also discussed the results of a survey conducted by global public opinion and data company YouGov on behalf of POCO, on how Gen Zs are changing the game in consumer mobile phone usage habits and preferences, with striking changes in the last five years.
YouGov's survey covered 2,500 consumers targeting Gen Z and Millennials in five Southeast Asian markets—Malaysia, Indonesia, the Philippines, Thailand and Vietnam—who play games on their mobile devices at least once a month.
According to the report, the usage habits of 18- to 40-year-olds across Southeast Asia shows how smartphones have become even more integral in their lives, with around 50 percent of respondents experiencing a significant uplift in the amount of time spent across all mobile-related activities.
Fueled by the recent pandemic, mobile phones have become core entertainment hubs, and younger Southeast Asians' mobile activities have dramatically increased over the last three years, with surges in mobile gaming (53 percent), online shopping (51 percent) and video streaming (48 percent) activities. Entertainment drivers such as watching videos (81 percent) and playing online games (60 percent) rank highest in daily activities, with only just over half (56 percent) using their phones for daily voice calls and under half (47 percent) for taking photos and videos on a daily basis. When focusing on mobile activities conducted throughout the week, almost nine in 10 played games with photo and video taking activity increasing.
This "smartphone" generation also spends more hours engaged in mobile activities. They spend more hours per week than their Millennial counterparts for all online leisure activities, such as messaging and social media interactions, and intend to spend even more time on their mobiles in the future. About four in every 10 also say they are likely to actually increase the amount of time spent each day on mobile-based activity, with social media (53 percent), browsing the internet (56 percent) and, interestingly, work-related tasks registering as the high-growth usage activities. With the changes in flexible working post-pandemic, utilizing mobile devices for work and business use is seen as the significant area of highest future growth (59 percent). The growth in entertainment activities is set to continue, with some four in 10 respondents anticipating to spend even more time gaming, streaming video and shopping online.
With these shifting usage trends, consumers are also rethinking their choice of mobile device. An overwhelming majority agreed that, compared to five years ago, they now have a preference for a mid-range brand phone over the bigger, more established brands. This preference is being driven by an increased confidence in mid-range brands, putting value-focused brands like POCO at a very competitive position.
This increasing confidence is centered around preference drivers including budget-friendly affordability (57 percent), the balance of price and performance (57 percent), and fulfilling their mobile needs without the need for excessive features (50 percent).
Almost half of the respondents say they intend to replace their current mobile phone before the end of 2024 in SEA, with affordability a top motivator dictating young consumers switch to a mid-range brand for almost half of the respondents.
After the forum, we got the chance to sit down with Angus Ng, Head of Product Marketing at POCO Global. He said the findings present a lot of opportunities for the brand, allowing them to focus on specific market needs and working closely with partners to adapt their product offerings.
"Two to three years ago, the performance between midrange and flagship was so separated that when you're playing the same game, it's like two different worlds," Ng pointed out. "But right now, it's all the same. Everything is consistently improving, which is good for the midrangers to be honest."
Gaming capability and performance is also a key factor in this next new phone purchase decision, with 44 percent of those surveyed stating it as "very important" with the emphasis on long battery life, high-performance processors and larger storage capacity largely driven by gaming considerations.
POCO has always zeroed in on performance and value since it was born out of Xiaomi Corp. five years ago. It has since established itself as a bang-for-the-buck smartphone brand in the midrange price segment, proving that great specs don't just exist in flagships.
So what makes Gen Zs different from other age groups? "Generation-Z consumers are powerful and picky. They're mobile-first, so if anything they should know more about smartphones than we do. From a consumer's point of view, from the research that we did, compared to other generations, they do look at online reviews to understand devices a bit more. When they go to a store they look at specs sheets and know what they want, which I think works very well with us."
To live up to its philosophy of offering "everything you need, nothing you don't." Ng said that one of the strategies they use is N-1.
"It means 'newest minus one,' or right before the newest. We don't use the latest chipsets. We don't use the Qualcomm Snapdragon 8 Gen 2 or MediaTek Dimensity 9200. For the POCO F5 Pro, we used the Snapdragon 8 Plus Gen 1 as long as consumers and you (media) consider that a really good chipset, we deem that good enough."
Still, it doesn't mean that POCO will always use an older chipset. "If the next generation of super-flagship chipsets might actually fit our price point, if we can control our price point, then we'll use the newest chipset." Ng even teased the possibility of having a device with a 1TB storage in the future if needed be.
But the one thing he was certain of is that POCO will not enter a higher price category. "Are we going to build it like a super flagship? No. A device might be higher in terms of configuration of the RAM and ROM, but we are not going to jump from $500 to $799 or $899. We won't touch that. I don't think we have that ability from a brand perspective."
LIVESTREAM HACKS: HOW TO WATCH THE FIBA WORLD CUP FOR FREE
Despite the disheartening losses of Gilas Pilipinas, there's still a lot of exciting basketball matchups to look forward to this week as the FIBA World Cup 2023 nears the finals.
With a total of 92 games, it would be impossible to buy tickets and watch each game live at the venue –but you could, however, watch all the games via livestream, anytime, anywhere and absolutely FREE—that is if you are a SMART or PLDT Home subscriber.
Here are a couple of hacks that I've tried and it works!
One: If you are a Smart subscriber, download the Smart LiveStream app and connect to your PLDT Home WiFi to stream the games without using up your mobile data. You can do this on your mobile phone or your iPad as long as you are a Smart user connecting to a PLDT Home WiFi.
Two: If you are a Smart subscriber with a Google Certified Android TV on Android 8.0 version and above, download the Smart LiveStream content on your Android TV. Then link the Smart LiveStream Mobile App to the Android TV and stream just as you would on your phone.
To link your Android TV to your Smart LIveStream App, just open the Smart LiveStream Mobile App then go to Menu and click LINK DEVICE. Enable your camera then scan the QR code displayed on your Android TV after you've linked the app successfully. If you don't want to scan the code, just go to smart.com.ph/livestream then sign into your account. Go to Menu and click Device Management to add your Android TV. Click Add Device then enter the code displayed to activate your Smart LiveStream App on your Android TV.
This hack lets you host a watch party in the comforts of your home! Now all you need are some friends to bring food and drinks.
FIBA global partner Smart Communications, Inc. offers subscribers FREE access to every FIBA Basketball World Cup 2023 until Sept. 10 via the Smart LiveStream App. Downloadable on Apple Store and Google Play Store, the Smart LiveStream App lets Smart subscribers enjoy a full home court advantage to watch all the excitement and drama of this prestigious spectacle anytime and anywhere.
No need for monthly subscriptions, just connect to Smart mobile data or PLDT WiFi while using the Smart LiveStream App.
I had the chance to test out the app and I was able to watch a couple of games—in full—while stuck in EDSA traffic. To make viewing even more interesting, I heard there is even a 360-camera viewing option, live chat and polls, and watch party with friends, boosting the overall exclusive streaming experience.
The Smart LiveStream App is best enjoyed with Gilas Power 399, which comes with 48 GB for all sites and apps, and up to 30 GB access to FIBA Basketball World Cup games on the app.
As Alfredo S. Panlilio, PLDT and Smart President and CEO and head of the FIBA local organizing committee said, "Now is definitely the best time for Filipino basketball fans to be a Smart subscriber." "With the Smart LiveStream App, we are empowering our basketball-loving nation to make the most of our country's historic hosting of the 2023 FIBA Basketball World Cup letting them enjoy virtual front-row seats on the biggest stage in basketball.