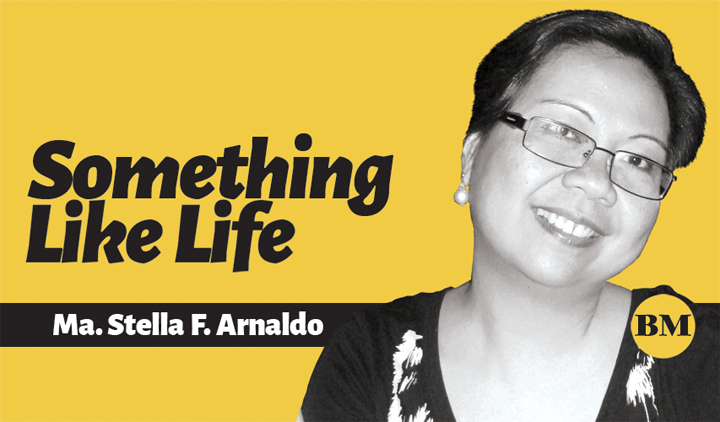 I HAVEN'T been to Bacolod in ages. The last time I was there, the airport was actually still in Bacolod (spoiler alert: it's now in Silay City and can welcome international flights), and Negros Occidental then was just reaping the benefits of a prawn industry boom.
But some things never change. Then, as it is now, the tastiest chicken inasal (grilled chicken) can still be found in Manokan Country (near SM Bacolod), where rows upon rows of open-air restaurants named after their founding matriarchs can be found, and people from all walks of life still have their fill of their favorite grilled chicken parts. (I personally prefer the wings, and as in the style of locals, pour glistening chicken oil all over my steaming white rice.)
It was because of the chicken inasal that I found myself again in Bacolod. The city, led by Mayor Albee Benitez, hosted a three-day Chicken Inasal Festival for the first time since the pandemic. "The Chicken Inasal Festival in Bacolod holds immense significance due to its role in cultural preservation, tourism promotion, economic impact, and community engagement," he says. "It celebrates the culinary heritage of Bacolod, preserving traditional cooking technique and flavors, while encouraging cultural appreciation. The festival boosts local tourism showcasing the city's culture, hospitality, and cuisine to visitors from all over. It also contributes to the local economy by generating revenue, creating employment opportunities, and attracting investments," he adds.
According to Halina sa Kusina, a book written and illustrated by Jo Anne V. Coruña, the first chicken inasal was sold at the house of Sabel Velez, first purchased by neighbors who had it as a pulutan (bar chow). It consists of "freshly-slaughtered chicken, marinated in coconut vinegar, soy sauce, garlic, brown sugar and other ingredients, skewered on wooden sticks, and then grilled." (The use of fresh chicken is probably the reason the chicken inasal in Bacolod is more namit than the ones we have in Metro Manila, where most restaurants use frozen or blast-chilled dressed chicken.) Sabel's heirs put up Nena's, which first started selling at Cuadra St. before moving with other purveyors to the area now known as Manokan Country.
During the festival's opening at the North Capitol Road on May 26, we were treated to an amazing array of chicken inasal dishes, some of which were prepared ingeniously by some of the city's most talented chefs. As each dish was served, it was paired with different San Miguel beer variants like the Super Dry, Cerveza Negra, and the lemon-flavored beer, to name a few. (Some of the chicken parts used were, in fact, marinated in those beers before being grilled or braised, which made for interesting, fun flavors.)
The next night, at SM Bacolod's activity center, Benitez and officials from the local government, along with private sector leaders recognized many of the pioneers in the industry, like Velez Grill House, Nena's Chicken Inasal Restaurant, and Bernadette's Chicken Inasal House. Other awardees were: Nena's Rose Chicken Inasal (Local's Choice Award); Aida's Chicken Barbecue Grill, with two awards for Tourist's Choice and Vlogger's Choice; Bacolod Chicken House Resto Bar Corp (Family' Choice); Galpad's Inasal (Inasal sang Masa); Chicken Deli Food Corp. and JT's Manukan Grille Inc., both of which received the Coast-to-Coast award; while Terence Mitchao and Xhieng Macalalag won the Chicken Inasal Reels and Vlog Contests, respectively.
The three-day festival was capped by the Longest Chicken Inasal Grill held at the Upper East, Megaworld Corp.'s township project, located in what used to be the Bacolod-Murcia Milling Co. The grill reached an astounding 320 meters, where some 3,000 pieces of chicken were cooked by close to 70 vendors and local cooks. (I was told that the LGU could have entered the Guinness World Records, but a sizeable amount of funds, along with tons of documents are needed to petition for entry in the prestigious list.)
Our hosts also took us on quick trips around Bacolod and Silay, bastion of the province's old rich. Silay was once known as the "Paris of Negros" due to the considerable number of preserved heritage homes, often residences of old sugar-baron families, as well as the devotion of its residents to arts and culture.
One of our stops included Casa A. Gamboa, a bed-and-breakfast and events place run by Reena Gamboa. On the grounds were vendors and local farmers who were participating in the Negros Island Slow Food Earth Market, while inside we had an interesting (and exhausting!) coffee-cupping exercise conducted by Thomas Sproten and coffee farmer Teddy Cañete. As a reward, we had a satisfying lunch of dishes using organic and slow food ingredients, like native chicken with kadios (pigeon peas) and ubad (innermost part of the banana stalk), alugbati (Malabar spinach) with red egg, pinaksyo nga isda, fried blue crab patties, and a refreshing homemade coconut ice cream.
Back in Bacolod, another worthwhile stop was the Art District, a hub for contemporary artists, with gallery spaces, and walls around just covered in murals. The main art gallery, Gallery Orange is owned by well-known local artist Charlie Co who is helping nurture a younger generation and their passions. I was fortunate to have met Faye Abantao, who was dressing up an outside corridor with prints inspired by her stay in El Nido.
What's amazing about touring Bacolod this time around is the sheer number of hotels and restaurants, along with the presence of commercial malls. When I used to visit, there was just one or two hotels, and the best Negrense dishes could be found in the homes of locals. As I did my steps inside a mall, people were just out and about, filling restaurants to full capacity, while at our hotel there were numerous foreign travelers checked in as well.
Tourism has certainly transformed a once-sleepy Bacolod into an exciting destination for food, culture, and the arts. But you've never really been to Bacolod unless you've had a juicy piece of chicken inasal.