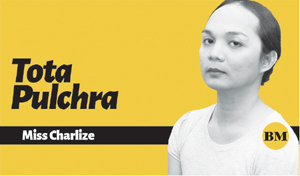 ON May 20, the most iconic jeans of all time—the Levi's 501—celebrated its 150th birthday. This milestone in clothing history is being marked in San Francisco, the birth city of the pants, as well as in Tokyo, Paris and London.
In the Philippines, Levi's held the immersive and interactive "501 Experience" at the Mall of Asia Central Atrium in Pasay City. The world-famous brand says the worldwide year-long celebration is all "about getting that alchemy between heritage and modernity."
As the press notes added, "The 501 is an ever-expanding story—written and rewritten by everyone who wears them. It is a collection of characters, events, ambitions and memories from everyday heroes to unbelievable icons. A living, breathing saga with so much depth and no visible end in sight. It is indeed, the 'greatest story ever worn.'"
But even today, the brand avoids messing with the 501 design. "As much as it's evolved and been tweaked at times, it's so recognizable and identifiable," Karyn Hillman, the chief product officer at Levi's, shared to www.fashionista.com.
"We're really thoughtful and respectful of the tenets of the 501—the button-fly closure, the shrink-to-fit fabric, the tabs, the copper rivets. We basically shepherd the tenets through the process and keep tethered to that," said Hillman.
As one of the original templates from which all other jeans have descended, Levi's and its effortless cool have been immortalized onscreen by legends such as Marlon Brando in The Wild One (1953), James Dean in Rebel Without a Cause (1955) and Marilyn Monroe in The Misfits (1961), as well as being the unofficial uniform during the Civil Rights Movement and of rebellious youthquakes everywhere.
From May 19 to May 21, the MOA Atrium hosted youngsters mostly newly introduced to the Levi's 501. In three days of exploring and shopping, there were free styling sessions by fashion editor of L'Officiel Philippines Yanna Lopez, Florian Trinidad, Lyn Alumno, and Gee Jocson; and live design demonstrations with Rik Rasos of ProudRace, RJ Santos of Randolf, and Kendrick Clay & CP Garcia of Construction Layers at the Collab Studio.
Present at the "501 Experience" was Miss Universe Philippines 2021 First Runner-up Maureen Wroblewitz, who enthused on her Instagram: "It's an honor to be the 150th Campaign Ambassador of the Levi's 501! The 501 Day celebration was a success! I had such an amazing time! Thank you, Levi's Philippines. for having me. You have been so welcoming."
The 2017 Asia's Next Top Model winner also introduced her fellow ambassadors, the K-pop girl group New Jeans, whose members gave a video message to the fashionista crowd.
This month, the brand is launching the cropped version of the 501 Original for Women, the 501 Original and the 501 Shorts in new colorways. It will also be releasing the 501 Shorts for Men and 501 '93 Shorts, and the 501 Mid-Thigh Shorts.
"The key to creating 'brand love' is you have to be authentic in the stories you tell and the people you work with," Chris Jackman, vice president of global brand marketing at Levi Strauss & Co., writes via e-mail. "We've focused on how the 501 truly embodies inclusion and authentic self-expression."
Levi's Philippines extends the 501 Experience to the digital space as well, by launching a contest that encourages aspiring content creators to talk about their Greatest Story Being Made. In this contest, they are tasked to make a 1-minute pitch video demonstrating their passion and what they require to make their own "Greatest Story."
They should register via the official Google form and upload their video on TikTok, with the hashtag #GreatestStoryEverWornPH and #150Yearsof501. Every week, a greatest passion story will be chosen where the creator will win a pair of their own Levi's 501 pair, and at the end of the contest, the greatest passion story video out of all the entries will win a P150,000 funding to create the Greatest Story they described in their pitch. "Since its creation in 1873, Levi's 501 jeans have not only become a staple of fashion," Charisse Chua, country manager at Levi Strauss Philippines Inc., said of the classic American style in a statement, "but have also carved a permanent place in our cultural history." n