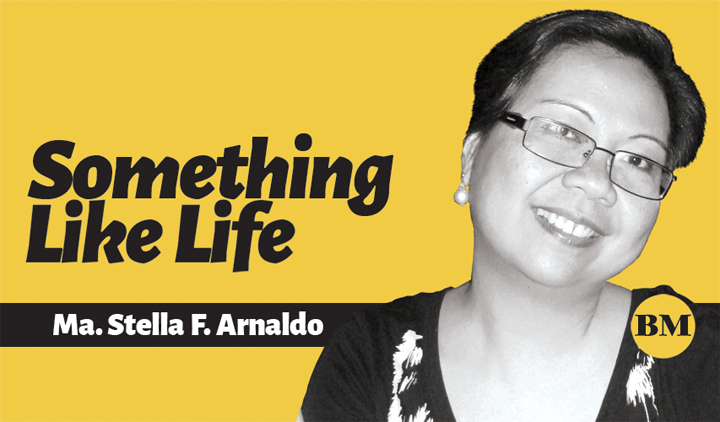 LIKE many of the show's fans, I still have an emotional hangover after watching the finale of HBO's Succession.
While most have dreaded Mondays, it being the start of the work week, Succession made me look forward to the day. (The series actually airs every Sunday in the US.) It was like unwrapping a Christmas present to jumpstart the day, or slowly sipping a satisfying cup of coffee after a meal if I watched it in the evening. It was rewarding and gratifying to watch each episode unfold from week to week. (Yeah, yeah, I probably should get out of the house more.)
For those who have yet to watch an episode of the hit series, Succession basically revolves around the Roy family led by the patriarch Logan (Brian Cox), and the events that build up to who gets to take over their media empire, Waystar Royco. Logan's choice of his successor involves his three children by his second wife: the rehabilitated addict Kendall (Jeremy Strong), political strategist Shiobhan/Shiv (Sara Snook), and the bullied-turned-bully Romulus/Roman (Kieran Culkin). Logan's eldest, Connor (Alan Ruck), his child by his first wife, is far removed from all the corporate machinations, preferring to live out his own equally entitled existence through other activities.
But Succession is more than a tale of sibling rivalry and corporate takeovers; it is a story of emotional and physical abuse, substance abuse, misogyny, mental health, murder and mayhem. Or basically, a look into the lives of the rich and powerful. (Hahaha)
At the beginning of the series, it is Logan's 80th birthday, and he is slated to announce his retirement, paving the way for Kendall, one of Waystar's chief executives, to take over. But "the old geezer" is irked—first, by the fact that Kendall is unable to close a huge business deal, and second, by a magazine cover touting Kendall as his heir apparent. He thereafter decides to stay on as Waystar's CEO for "maybe 5 more years," much to Kendall's consternation.
The succeeding episodes and seasons then show Logan manipulating Shiv and Roman into thinking they could be his anointed, against a backdrop of more corporate schemes, family vacations, weddings and birthday celebrations. But Logan is disappointed in Shiv for marrying beneath her: Tom Wambsgans (Matthew Macfadyen), who "didn't come from money" and works for the company. Roman may have some talent there, but still needs more grooming from Waystar general counsel and interim CEO Gerri Kellman (J. Smith-Cameron).
Many became fascinated with the series because the Roy family, in a way, also mirrors our own families and relationships to each member. Even if the show is about the rich folk, we can also identify with the frailties of each character and our sometimes discordant ties with our own parents and siblings.
For one, who doesn't crave parental approval? In the Roy children's case, despite the emotional distance of their father, they were all desperate to be in his warm light, to paraphrase Shiv's eulogy for Logan. (Yes, he dies. Or the show wouldn't have been titled Succession.) Then, we have siblings who we are closer to, but detest the others for not seeing our way. Kendall and Roman team up to try to run Waystar Royco, thus shutting out Shiv. It always seemed they never took her seriously.
As far as men go, Logan is just terrible. He is a serial womanizer, and looks at women with disdain. In his eyes, the only reason for a woman's existence is to serve him by bearing his children, be an outlet for his lustful desires, and someone to cosmetically fix his company's issues (as in the case of Gerri). Logan also knew there were sexual harassment issues involving the cruise ship division's CEO and female employees, but he didn't do anything about it until there was a congressional hearing.
As a father, he is grossly manipulative, offering some amount of affection to his children in exchange for their loyalty, so they would accomplish certain tasks he needs completed. So everything in his life, he runs like a business—it's all transactional. "You do something for me, I give you this." Nothing gave him joy, not even his grandchildren because he sees them as flawed (i.e., Kendall's son is autistic, while his daughter is South Asian and probably adopted).
The only semblance of love, or respect, that Logan has for family is probably for his older brother Ewan (James Cromwell). While they are seemingly estranged, Logan keeps Ewan on Waystar's board and takes in the latter's grandson, Greg Hirsch (Nicholas Braun) into the company. Ewan, in turn, is fiercely loyal to Logan as well, denying Kendall a vote to oust his brother.
What drives Logan's existence is landing "the deal." And he detests weakness in anyone.
In the succeeding seasons, we see Tom and Greg bonding over being the odd men out; they are infatuated with the Roys and being rich, but are not seen as competent enough to take up any leadership position in the company. They are merely an accommodation. Eventually, Tom transforms himself from a patsy and willing scapegoat in the company's troubles, to a wheeler and dealer himself. In the beginning, Tom truly loves Shiv, and is willing to stay in her shadow and be in an open marriage, but he eventually manages to stick up for himself and betrays Shiv's confidence to give Logan a heads-up on his to children's plan to block his deal to sell Waystar Royco to the morally depraved tech genius Lukas Mattson.
Toward the end of Succession, even knowing Shiv is pregnant with his child, Tom seems unsure of keeping their messy relationship going. It is later revealed that Lukas wants to make Tom the CEO of Waystar, instead of Shiv, to whom he initially promised the job. And despite Lukas' admission that he wants to "clickety-clack" his wife, Tom accepts it if it means becoming the company's top dog. "He's competent" is how Shiv describes Tom in how he runs the news division ATN, Waystar's flagship.
I found the Succession finale perfect, in the sense that it was unexpected, and gives the top prize to the one who worked at his job the hardest: Tom, the one who doesn't sleep and who forgoes being pallbearer at his father-in-law's funeral to make sure things are running smoothly at ATN in the aftermath of the presidential election. It made sense because none of Logan's children were really up to the job: Kendall only cared about being CEO and pushing people around; Shiv didn't really have the corporate experience (although I must admit, I wanted her to get the job); and Roman was just plain immature (too bad he crossed Gerri).
Logan recognized this and so, it was probably a foreshadowing of the ending when, in Season 4, Episode 2, he shows up at the karaoke bar where his belligerent children are gathered and tells them, "I love you. But you are not serious people!"