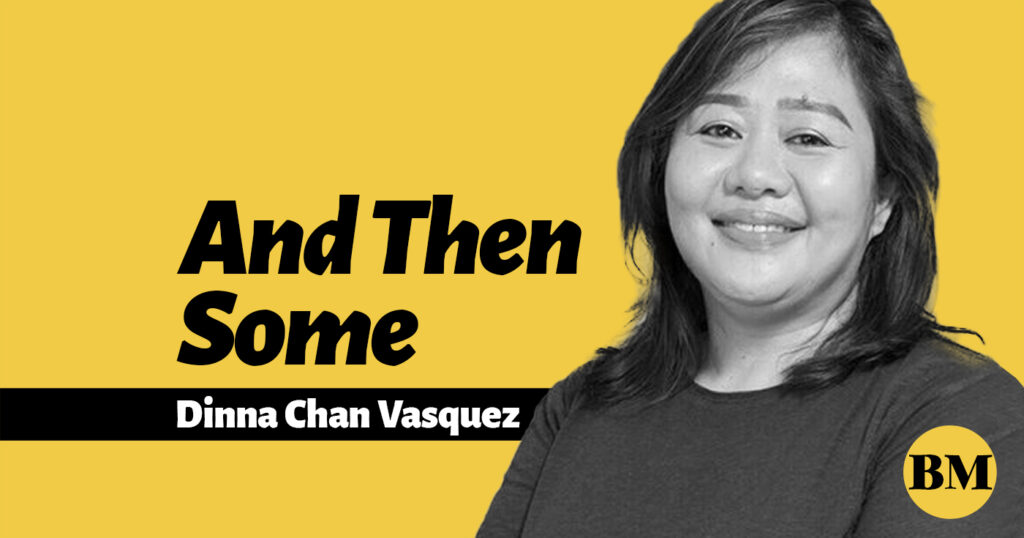 When I started to buy more expensive makeup for myself, the staff of makeup stores and counters would immediately show me plum, maroon and dark brown shades whenever I would ask them for blush recommendations. Wearing pink was highly discouraged for morenas like me.
Well, thanks to improvements in shade matching and inclusivity in the beauty industry, pink makeup is no longer just for fair-skinned people.
My initiation into pink blush was Benefit Bella Bamba, a warm-toned watermelon pink with shimmer that has since been discontinued. I loved Bella Bamba so much that I hoarded about four of them so that two years after it went off the market, I still had some left.
So here are some of my recommendations for the best pink blushes for morenas. The TikTok-viral Dior Backstage Blush in Rosy Glow is not on this list, not because the color isn't suitable for morenas but, because it takes around for swipes to show up on my skin. They've since released other shades but I haven't tried them yet. Also not included is the Charlotte Tilbury Lightwand in Pinkgasm because although the color is lovely, it doesn't last long, especially if you wear a mask. It also lifts your foundation.
NARS ORGASM
This glowy peachy pink shade is perhaps one of the most famous blushes in the world. It suits most skin tones and is long-lasting. You just need one swipe on your skin for the color to show up. One NARS Orgasm blush is reportedly sold every 20 seconds. It has shimmer so you should apply it with a fluffy brush. If you have a lot of texture on your skin, NARS Orgasm isn't for you but to make it work, you can layer it over a matte blush. Orgasm is so popular that NARS has created a whole line around it, including a lip gloss, color stick, and liquid blush.
RARE BEAUTY SOFT PINCH IN HAPPY
This bright medium pink with warm undertones is a liquid blush from Selena Gomez's bestselling makeup line. When I was in Singapore last year, there was no Rare Beauty blush available in Sephora as everything was sold-out so I ordered it from the US when the brand offered a limited-edition three-piece set last year. I honestly have a love-hate relationship with the formula of the Soft Pinch blush but for some reason, Happy is easier to blend than the others. Also, it is true that Soft Pinch is super pigmented. A small dot will do for one cheek.
CHUCHU BEAUTY COLOR BENTO IN THINK PINK
This warm-toned pink blush comes with an eyeshadow palette and seriously, these Color Bentos are Chuchu Beauty's most underrated products. The blush is a bit powdery but it has decent pigmentation and longevity. For around P299, it's a good buy because you also get four eyeshadows with it. This would be perfect for a student on a budget. The brand recently released blush duos in heart-shaped compacts and those have gotten good reviews as well. I have personally not tried them but my friends who have them say the new blushes are good as well.
FENTY BEAUTY CHEEKS OUT IN CRUSH ON CUPID
This cream blush is a warm-toned dark pink. It looks shockingly bright in the pan but is actually subtle and just gives the cheeks a flush of color. The coverage is sheer but it's buildable. What I love about this blush is that it may be a cream but it doesn't lift your foundation. It is also easy to blend and lasts beyond six hours even if you sweat.
BENEFIT IN WILLA
This blush is part of Benefit's Wanderful World collection, which was launched last year. PomPom is a neutral rose so it's not a bright pink. It is warm-toned and is light-medium in tone. It has a sheen but no glitters. What I love about this formula is that the powder is so finely milled and applies so smoothly. It's also very long-lasting with a wear time of about eight hours even during the summer.
SUNNIES FACE AIRBLUSH IN DOLL
Sunnies Face in Doll is also a warm-toned pink. I love this formula and the colors in the brand's blush collection. I just wish they were more long-lasting but truthfully, I think the brand's appeal is that it's for low-maintenance beauties who don't need blush that will stay on their faces for hours. I am not the market and it's okay. I will still buy the blush because the color and formula are so nice. I also like how easy it is to blend Airblush. You don't even need a brush for it. You can easily apply and blend with your fingers.
CLINIQUE IN HEATHER POP
The Clinique Cheek Pop formula is so underrated. It's smooth and is also very easy to blend. The product is packed quite densely so you need a bit of effort to pick up the product. It looks so natural and is long-lasting, too, with a wear time of six-eight hours. Heather Pop is a luminous pink that's quite light and works well for a subtle and "clean" look.
Image credits: Rare Beauty