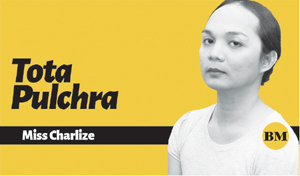 In its efforts to bring the best shows they can possibly create for the Filipino community of New York City, Neocolors Productions & Advertising Inc. and Neocolors Productions & Advertising International Inc. have been mounting stylish spectacles that celebrate our artistry, beauty and ingenuity.
Neocolors is a one-stop print advertising boutique based in the Philippines which successfully registered its New York branch in 2016. Their initial offering was when they brought Miss World 2013 Megan Young, Miss Universe 2015 Pia Wurtzbach and Miss International 2016 Kylie Verzosa to grace the Philippine Independence Day celebrations in June 2017.
Then in 2019, Neocolors CEO Dr. Christine May Daguno-Canoy collaborated with two acclaimed designers, Albert Andrada and Barge Ramos, to star in Fabulous Philippines for New York Fashion Week Bridal.
"Coming out of the pandemic, we wanted to do a project while maintaining the same level of enthusiasm and commitment that we always have," Daguno-Canoy said over the phone from New York on Saturday. "This year, we will be holding Fabulous Philippines 2 featuring 'Exuberant Fibers' by Cherry Samuya Veric, who will combine the piña of Aklan and the Inabel of Abra to embody the many fusions and innovations that capture Filipino clothing ingenuity."
Fabulous Philippines 2 is set on June 3, 2023, 7:30 pm, at the Gold Room of Astoria World Manor, Queens, New York. This time, Megan Young will be joined by Miss Universe 2010 Fourth Runner-up Venus Raj and GMA actor Xian Lim. The stars will also grace the grand parade in celebration of the 125th Philippine Independence Day in partnership with the Philippine Independence Day Council under PIDCI President Nora Galleros.
"In the middle of the pandemic, we created a virtual fashion show that aired during the 123rd Philippine Independence Day Celebration in 2021. It featured the collection of Cherry Veric. Now that face-to-face events are possible, he was first in mind to be featured so we can do the show in person albeit with a few tweaks to the theme," said Daguno-Canoy.
"The show advocates the local weaving community of the Philippines. We take pride in using local fabrics in Cherry's collection as much as we take pride in showcasing local brands such as MX3, which is the leading food supplement brand in country with Venus Raj as their brand ambassador. We are also working with Vista Land, the No. 1 developer in the country which will bridge Filipinos to their hometowns," added Daguno-Canoy.
Veric, 41, from Ibajay, Aklan, burst into the fashion scene via Project Runway Philippines. His outsanding designs have been showcased at Philippine Fashion Week, Paris Fashion Week, New York Fashion Week, Western Canada Fashion Week, and at Howard University. He was honored as one of the top five Asian haute couture designers of 2016 in Chongqing, China.
For his New York show, his fourth in the fashion capital but his first as a solo artist, he will present Maria Clara Takes New York By Storm.
"It will highlight the cool, perky and playful side of Filipiniana aesthetics. Filipiniana need not be too formal or old. I try to show in this collection that Filipiniana can be sporty, edgy and very urban," Veric explained. "There are 30 pieces included in the collection, with a mix of women's and men's clothing plus my signature haute-couture touches. The pieces are all new, as fresh as they can be."
Veric's forever muse is socialite-philanthropist Tessa Preito. But his New York show will be fronted by Xian, Megan and Venus as his muses.
"Because their faces show not only our beauty but also our diversity. I think what makes us unique is our ability to blend the many influences and make them whole and original: from Chinito to Morena to Mestiza," said the Far Eastern University fine arts graduate.
What does he love about showing in New York?
"Everything that matters happens in New York—be it art, commerce, music, or fashion. I also just love the fact that New York is a real city. There is grit as well as gold. But staging my Filipiniana collection in the Big Apple is also a statement: the streets of New York are fit for the contemporary Pinoy baro't saya."
• Cherry Samuya Veric: Unit 240 Ramona Apartments; 1555 M.Adriatico St.; Ermita, Manila; +63-0916-6074388;@cherryveric