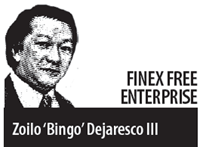 OUR first fascination with AI (Artificial Intelligence) was seeing how they moved in sci-fiction movies like "The Terminator" and "Matrix."
Another later movie was "Chappie," which is about a "RoboCop" droid hijacked by the bad guys and utilized to fight the good RoboCops, starring Hugh Jackman. Last month, the New York Police Department announced the deployment of three new "Robocops" in the Times Square area: K5 Autonomous Security Robot units, Spot Digidog, and the Star Chase GPS to maintain peace and order in the world's primmest cities.
Then we knew of our colleague in California (Ramon) sitting by his lounge bed in his garden waiting for his AI "gardener" machine to trim the Bermuda grass and his AI vacuum cleaner to tidy up the palatial home. Then he crosses into other States using his AI-directed electric Tesla car that drives, parks for him and finds the best route to his destination while he snores in the passenger seat.
Or of the neighbors getting their grocery orders by drone delivery at their doorstep and then paying through their GCash without moving from the house.
A somewhat simplified definition of an AI, as you know, is "any machine that displays any form of intelligence."
Today, two of the major beneficiaries of the AI phenomenon are the medical industry and the healthcare system. Let's have examples.
Imagine, for one moment, an AI-influenced modern hospital.
A major flood had just isolated some towns with many victims denied transportation for days. Medical teams flash images of town emergency cases to their main city hospital and in minutes: the types of medicine and intervention were relayed with the use of AI analyzing the images.
Medical AIs absorb all records of human knowledge possible and combine them with the idiosyncrasy of the patient's symptoms and medical history to recommend the right medicines or procedures.
"Medical Futurist" Bertalan Mesko, MD, Phd. assures, however, that AI will complement, not replace medical professionals. It can be, at best, "The Stethoscope of the 21st Century."
Medical nurses who use AI technology will, of course, displace those who do not. The popular use of ChatGPT has enabled patients to more intelligently discuss their cases with their doctors who also utilize the same technology to widen their own perspectives.
Says Nick Bostrom, author of the book "SuperIntelligence,"radiologists can scout 50 images in one whole morning but an AI can cover millions of them in the same amount of time. Unlike humans which can be subjected to everyday stress, AI machines are inanimate objects and are often good and more precise "assistants" for many surgeons in sensitive operations demanding accuracy.
While doctors sleep, AI machines can monitor patients (24/7) in the ICU and detect changes fast and accurately and immediately send warnings to the attending physicians. Machines can analyze algorithms and identify patterns better than most humans even in CT scans, MRIs, and X-rays. It can swiftly isolate the most relevant pieces of data to doctors from a ton of data and images.
Rather than one-fits-all medication (based on an "average" patient), AI's access to the wide industry and patient-specific data enable more personalized treatment and quicker decisions made in the hospital rooms instead of waiting for days to collate data manually.
AI is known to reduce the number of medical code searches by 70 percent, likewise.
In hospitals, insurance companies, and many related offices, the administrative and medical workflow is dramatically reduced by AI technology and effectively bringing down the overall cost of healthcare.
This medical revolution is already resulting in efficiency with the large mining of medical information and records—bringing about better-designed treatment plans and more precision medicines (reduction in drug management errors) to patients and saving time for medical practitioners.
The most inspiring aspect of the AI revolution in medicine is their contribution to effective drug creation. As we know, it takes decades and billions of dollars from many clinical trials and experiments to get drugs into the marketplace. AI will short-circuit the long process of drug creation and hopefully, we will no longer anguish over the cure for the next global pandemic Covid-Part II.
Zoilo "Bingo" P. Dejaresco, a former banker, is a financial consultant and media practitioner. He is a Life and media member of the Financial Executives Institute of the Philippines (Finex). His views here, however, are personal and do not necessarily reflect those of Finex and the BusinessMirror. E-mail: Dejarescobingo@yahoo.com