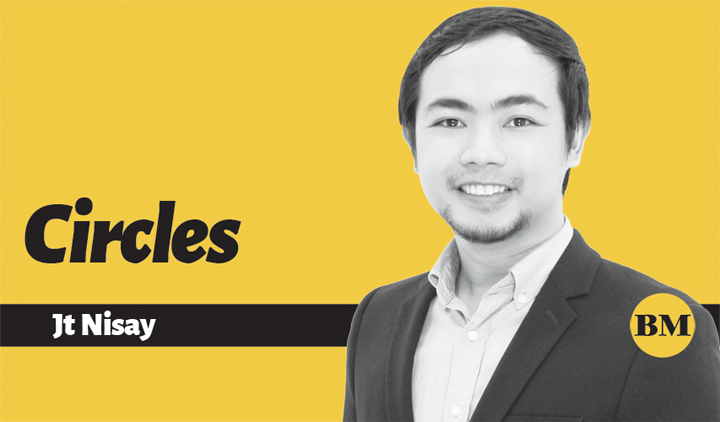 Hyperrealism defined the first half of Carlo Magno's 40-year artistic career, marked by an instinctive play of light and shadow that brought to life his paintings of old houses, antique furniture and cultural artifacts.
In 2003, after establishing an impressive oeuvre of figurative artworks, the senior artist felt like he hit a wall. Magno wanted to do something else, something more, and shifted to abstraction. It was a bold mid-career decision that sent shockwaves to the local art industry. More importantly, the move reinvented Magno as a visual artist. Today, he is known for minimalist abstractions rich in texture and charged with intense emotions.
Two decades after making the daring transition via an exhibition aptly titled Transformation at Galerie Joaquin, Magno collaborated anew with the gallery in his recently-concluded one-man show, Percipience. The exhibition, which closed on May 8, celebrated Magno's artistic journey with a vast selection of mixed media artworks and trophy-sized sculptures.
Magno began his career at the tail-end of the Modernist era of Philippine art. He started as an architecture student at the Mapua Institute of Technologoy, before shifting in 1976 to the Fine Arts program of the Philippine Womens University. In 1980, an art auction inspired him to take up painting, influenced by PWU alumni Prudencio Lamarroza and Rafael Cusi. Before long, he was winning one art competition after the other.
In Percipience, the featured abstract pieces carry Magno's signature use of striking red against a backdrop of gradient gray with gestural strokes of metallic copper and daubs of black, as seen, in Olden Days for one. Meanwhile, the sculpture, titled Girl Rising, displays the artist's painstaking attention to detail with the subject evoking determination and courage.
Of course, dealing with details is nothing new to Magno. His evolving aesthetic remains rooted in the concept of evoking emotions, carried through elements that the viewer understands and resonates with. In Percipience, as the show's exhibition note highlights, the seasoned artist "has struck a balance between the real and the abstract, expression and representation, the implied and inferred."
Carlo Magno's Percipience ran from May 4 to 13, 2023 at Galerie Joaquin BGC (0915-7391549/galeriejoaquinbgc@gmail.com). The gallery is on the Upper Ground Floor of One Bonifacio High Street Mall, 5th Avenue corner 28th Street, Bonifacio Global City, Taguig.