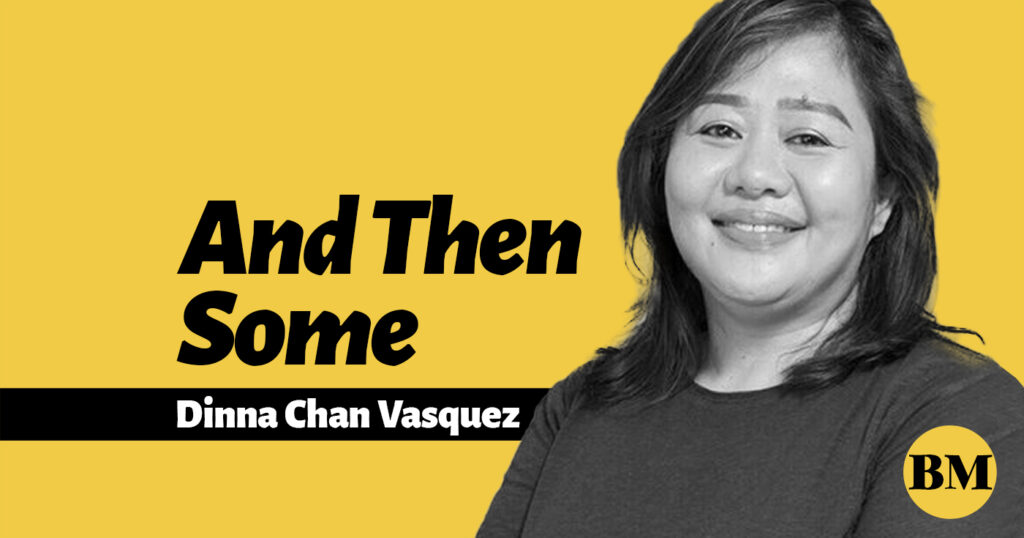 AT the height of the Spice Girls' popularity, every teenager wanted a pink Casio Baby-G watch because Baby Spice Emma Bunton wore it.
In 2015-2016, the K-pop girl group Girls' Generation had their own Baby-Gs and these were sold in special packaging with the members' signatures. The watch models were produced in limited quantities so everybody wanted them.
I just realized that almost all my watched except for one or two are Casio and most of them are G-Shock. I had a Baby-G years ago but I don't know where it is now. In the 1990s, I even had a Casio watch with an altitude meter. I love Casio watches because they're sturdy, durable and cool. The straps of the G-Shock one are just a bit difficult to clean but all in all, they're value for money. They're not inexpensive but they do last for years.
To mark its 40th anniversary, Casio Computer Co. Ltd. has announced the upcoming release of three new additions to the shock-resistant G-Shock Recrystallized series. The watches were designed in celebration of the 40th anniversary of the G-Shock brand.
The 40th Anniversary models consist of two full-metal variations alongside a third model with a bio-based resin bezel and strap that closely adheres to the design of the inaugural G-Shock. All three of the new watches also feature components crafted from deep-layer hardened stainless steel that has undergone a recrystallization process to give it a unique and organic appearance.
What is a recrystallization process? After being machined into their components, the stainless steel case and bracelet parts go through a recrystallization process, which gives the stainless steel a unique asymmetric textured appearance that slightly differs from one watch to the next. The recrystallized stainless steel components also go through deep-layer hardening treatment, which infuses carbon into the surface of the steel to create a hard outer layer. Rather than simply being a coating that sits on top of the surface of the metal, Casio's deep-layer hardening technology actually hardens the stainless steel itself, meaning the components cannot be scratched off or removed. The end result are components that are more scratch-resistant than traditional stainless steel, and that have a densely-packed crystalline pattern throughout their surfaces.
This is why Casio watches last forever.
The GMW-B5000PS and GMW-B5000PG are based on the full-metal GMW-B5000D, which faithfully reproduces the iconic shape of the very first G-Shock, the DW-5000C. Both of these 40th Anniversary models have the same extremely hard stainless steel for exterior components such as the bezel and band. The silver GMW-B5000PS and gold ion-plated GMW-B5000PG both incorporate special features, such as the 40th anniversary logo on the case back, the phrase "SINCE 1983" on the dial, and a star on the Mode button on the lower left side of the case.
Casio also announced the release of the DW-5040PG, which features a dial engraved with the words "PROJECT TEAM 'Tough,'" which is the name of the team that worked to develop the very first G-Shock for this reissue of the original G-Shock design. The deep-layer hardening process is applied to the case back, buckle, band loop, and other metal components. Biomass plastics are used in the bezel and band. The newest addition to the G-Shock Recrystallized series will be available in Authorized G-Shock Stores nationwide this May.

CAREFREE LAUNCHES
VAGINAL HEALTH CAMPAIGN
"VAGINAL health is an important part of a woman's overall health. It is important to maintain a healthy vulva and vagina to help prevent infections, discomfort, and to prevent the stress that comes with relationship problems and one's self-confidence. If your vagina and intimate areas are healthy, you are more comfortable and confident—which can equate to a better quality of life for women, their partners, and their families. Proper hygiene by keeping the intimate area clean, fresh and dry is key in taking care of your vagina. We recommend using water and a natural mild soap or wash for cleaning, and using a natural, thin, light, comfortable, cotton, hypoallergenic pantyliners to keep women dry the whole day," said Dr. Mary Ann Ceferina Gonzaga, an OBGYN practitioner.
Carefree, the No. 1 pantyliner brand in the Philippines, believes that it is time for women to be more conscientious about their vaginal health. Through an online campaign, called the #CarefreePantyLove Movement, the brand aims to spark conversations to encourage women to keep their intimate area fresh all day, one clean panty at a time with Carefree pantyliners.
Carefree also tapped a new brand ambassador, Rei Germar, who embodies what it means to be Carefree fresh and clean. Rei shares how she practices #CarefreePantyLove by demonstrating to her followers how to keep her panties clean and fresh from wetness and odor by using pantyliners.
"I am a big believer of self-care, and one of the ways I take care of myself is by making sure that even my most intimate areas are properly taken cared of. Now that I am going out more because of work and personal activities, I don't want that icky feeling of vaginal discharge and having to worry about odor get in my way. With Carefree, I get to show #CarefreePantyLove by keeping my panties fresh and clean," said Germar, a content creator.
The brand has a wide portfolio of pantyliners that is customized for every woman's need. Carefree Breathable provides better air circulation to maintain that fresh panty feel all day. It is 3x more breathable (versus Carefree Super Dry) allowing air to circulate so your skin can breathe. It is cotton-soft that provides superior comfort on skin.
Carefree Super Dry keeps you feeling fresh and dry from heavy daily discharge. It has moisture-proof backing technology to prevent leakage and keep you dry and odor-free all day. Carefree Super Dry is designed with body shape contour for a close and comfortable fit. It is also made with cottony soft cover for maximum freshness.
Carefree Healthy Fresh gives you up to eight-hour odor and germ control with natural tea tree extract to control the growth of odor causing bacteria.
Image credits: Casio