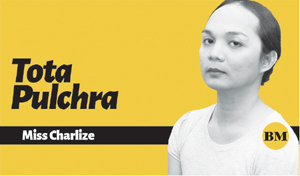 AS the hunky police officer Hwang Jun-ho in the pop-culture phenomenon Squid Game, Wi Ha Jun made the pandemic lockdown in 2021 more bearable. This breakthrough role catapulted the South Korean probinsyano into global stardom.
His Instagram followers went from 300,000 before the hit show to 10.4 million at present. Ha Jun was among the 25 "Sexiest TV Stars" named by People magazine in 2021, and one of GQ Korea's Men of the Year in 2022. Now he is one of the global ambassadors of lifestyle label Bench.
Ha Jun is the face of the homegrown brand's Denim Game campaign. (A Bench x Wi Ha Jun Men's Button Down Jacket is P1,599.75). What's special about this relationship between Ha Jun and Bench is that he has chosen the Philippines out of all the countries in the world to be the venue for his first-ever fan meet.
But before K-drama devotees got to see the 31-year-old model-actor at the New Frontier Theater on Sunday, May 21, select local media got up close and personal with the charming "demigod" at the Edsa Shangri-La Hotel on a sweltering Saturday afternoon.
"It's actually the first time for me to be able to visit the Philippines, and it's an honor that it will be for a fan meeting. I'm very nervous right now but I'm also happy to be here with you," Ha Jun expressed through an interpreter.
"The first impression I had when I arrived is the warm weather and together with this, the warm eyes of the people who are very welcoming here. I want to visit Boracay and Cebu to have some vacation for myself," he shared. "Sometimes fans would send me pictures of themselves standing in front of posters of me wearing Bench clothing in front of Bench stores, so I personally want to visit Bench stores with posters of me as well."
Ha Jun started his showbiz career in 2012 with a short role in Peace in Them. It was several years before he caught a break with horror film Gonjiam: Haunted Asylum (2018). Memorable supporting roles in K-dramas Something in the Rain (2018), Romance is a Bonus Book (2019) and 18 Again (2020) soon bolstered his stature.
"A role that I really connect with me is the role that I had in Bad and Crazy [2021-2022, where he played a righteous person with a crazy sense of justice]. To be honest, it was very challenging for me as an actor as well. It allowed me to break from my own personality to be able to fulfill this role. Personally, I'm kind of sad that it ended but I really enjoyed the role and I really felt cute doing the role," Ha Jun said.
The international sensation will next be seen in Gyeongseong Creature (with Park Seo Joon and Han So Hee) and The Worst of Evil.
But as the police officer masquerading as a red jump-suited worker who investigates the mysterious disappearance of his brother, who participated in childhood games instigated by a sinister organization that turned out to be deadly, Ha Jun cemented his place not only in Korean entertainment but in the global consciousness as well.
"Hwang Jun-ho of Squid Game is also the character I'm most similar with. When I was preparing for the role, the people around me were telling me, 'Wow! You're really similar to that role!' I also agree with that because I also have this sense of justice. I tend to be a consistent person when it comes to things that I really want to resolve," he shared.
"Through Squid Game, there were a lot of changes in my life. First of all, I was able to try things that I wasn't able to do before. I can say that through Squid Game, I got the opportunity to sit here with you," he said with pride and gratitude.
For now, Ha Jun is a game changer as a Global BenchSetter. "As Bench is a leading brand here, to be an ambassador and to be part of the team is a big honor for me," he said, rocking Bench clothes that he deems a very cute and masculine look. "They're very comfortable. Bench is sporty and casual at the same time. So whenever you want to give a point or emphasis to your outfit, you do it with Bench clothing."