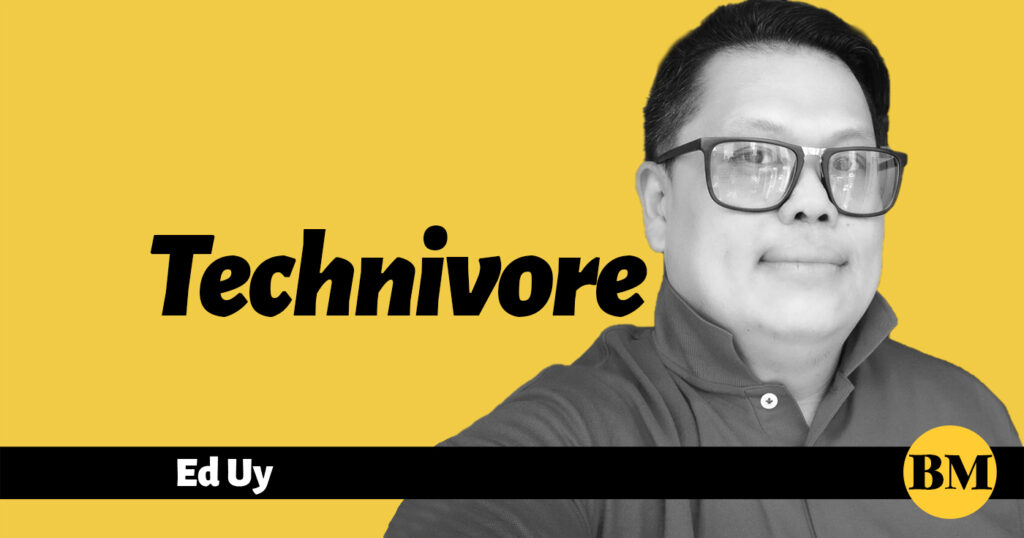 LAST week, American tech giant Dell Technologies unveiled its latest commercial client and ecosystem portfolio during a media briefing held in Penang, Malaysia.
With a focus on innovation, Dell showcased an array of new designs, collaboration features, and performance enhancements that are set to redefine the PC landscape. The showcase demonstrated why investing in the right tools and technology are essentials for organizations to enable a productive and happy work force. It also highlighted the company's commitment to sustainability, security, manageability, and service offerings aimed at helping businesses achieve their objectives.
In this post-pandemic era, hybrid work has become a common concept for most people. However, there are still obstacles that impede optimal work experiences. Addressing these challenges is a fundamental aspect of Dell's design philosophy, driving innovations across its commercial portfolio. From the device, to software and solutions, to the ecosystem, all are designed to bring an elevated sense of connection and collaboration.
Speaking at the event, Paul Carter, Dell Technologies vice president, Client Solutions Group, Asia Pacific and Japan, pointed out that technology has, and will, continue to shape the way people work and how they define it. "In a hybrid, digital-first world, organizations must not only shift their mindset but also ensure their workforce is equipped with secure and intelligent technologies so they can be at their best."
Organizations around the world have gone through unprecedented shifts in the workplace, and this stride of change will continue to be fast paced. Rather than focusing on providing standalone hardware to employees, the focus becomes providing a full PC ecosystem experience coupled with secure and reliable technology solutions to allow collaboration and productive work in this hybrid era.
Dell Technologies updated its commercial portfolio include;
n A fully redesigned Latitude line-up, including the new Latitude 9440 that combines collaboration and beautiful design, and Latitude 7340/7440 Ultralight for productivity on-the-go
The Precision portfolio is refreshed with multiple form factors and options for mobility and performance, aimed at those needing a little more horsepower and graphics performance without compromising mobility.
Dell OptiPlex portfolio—celebrating its 30th anniversary this year, OptiPlex now comes with simplified options that will make it easy for customers to configure and buy systems that match their business needs.
The new set of advanced displays and peripherals was developed to boost users' productivity and ease of collaboration for an improved overall PC experience.
To complete the PC experience in a modern work setup, the latest version of Dell Optimizer extends intelligence from the PC to the rest of the ecosystem—adding intelligent audio, privacy, connectivity and collaboration that learn and respond to the way people work.
Beyond hardware, Dell customers are increasing their focus on sustainability and are turning to the tech giant to help them reach their sustainability goals. Dell is expanding innovative use of sustainable materials using circular design principles.
"Dell continues to drive circular innovation in our product design, packaging, manufacturing, materials and services," said Anothai Wettayakorn, vice president, Asia Emerging Markets and South Asia Consumer and Small Business, Dell Technologies.
"We are expanding the use of low-carbon emissions aluminum to include more recycled content and extending this material to more of our portfolio, including the Latitude 9440 and Precision 5680, and to the Latitude 7000 series later this year."
Dell also announced that it increased the percentage of post-consumer recycled materials to reduce the environmental impact further in its most sustainable Latitude laptop series, Precision 3000 Series workstations, and the latest commercial monitors. Meanwhile, the "Quiet Mode" within the thermal management settings of Dell Optimizer can help end users save power up to 18 percent.
One non-PC product that generated a lot of interest was the Dell Ecoloop Backpack, which features a weatherproof coating on the fabric made from recycled PVB film recovered from used car windshields. According to the Dell website, EcoLoop designated items represent their conscious effort to preserve natural resources and reduce their carbon footprint through sustainable practices such as embracing reclaimed materials and improved dyeing processes.
The Dell EcoLoop label identifies products that are manufactured with select materials and/or processes that help reduce our environmental impact. The Dell EcoLoop Pro Slim Series has diverted 44 metric tons of recycled plastic, equivalent to 5 million plastic bottles, and is sustainable right down to the packaging that's made from 100 percent recycled content.