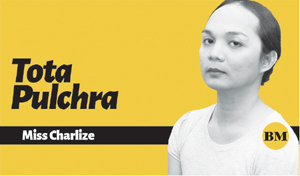 ON its fourth edition as a standalone competition, Miss Universe Philippines crowned its newest queen on May 13 at the SM Mall of Asia Arena in Bay City, Pasay City. The coronation night was hosted by GMA actors Alden Richards and Xian Lim, and Miss Universe 2019 Zozibini Tunzi from South Africa. Michelle Marquez Dee, representing Makati City, bested 37 other delegates to earn the right to compete at Miss Universe 2023 to be held in El Salvador later in the year.
Though she is a "legacy," being the daughter of the legendary Melanie Marquez, Miss International 1979, Michelle opted to finish her studies first before plunging into pageantry. She graduated from De La Salle University in Manila with a degree in psychology. She also completed a certificate program in entrepreneurship essentials from the Harvard Business School.
Michelle, 28, also followed in her parents' footsteps and entered showbiz. She is a member of the Sparkle GMA Artist Center and was last seen in the recently concluded Lihim ni Urduja TV show. Before her triumph on Saturday night, she shared a post to her 293,000 followers on Instagram:
"Throughout life, we will always go through something that will beat us down and test our perseverance.
"I can honestly say that this year has been the most difficult so far. From what felt like losing a dream to taking on the responsibility of taking care of two households due to my parents' accidents to becoming the primary caregiver of my two autistic siblings while having the drive to still work on myself and my dreams.
"I finished a television show while once again trying to win the crown—and that ultimately took its toll on my body as I underwent emergency surgery a few weeks ago for uncontrollable bleeding [on my birthday no less]. But, here I am, with the knowledge that I am much stronger than any reason life will give me to give up. That's not in my nature and it's definitely not in the nature of us Filipinos, too."
"BARDAGULAN"
THIS year was the most competitive so far. The swimwear round was truly scintillating, the evening gowns were an eleganza extravaganza, and the questions were more intelligent with more articulate answers. The ladies also had to give exceptional performances, what with two winners as judges: the reigning Miss Universe, USA's R'Bonney Gabriel; and our Margarita Moran, who is celebrating her 50th year as Miss Universe.
The 38 contestants were whittled down to 18. The first to be announced were the prelims challenge winners: Agusan del Norte—Jannarie Zarzoso, Glam Shot; Bohol—Pauline Amelinckx, Swimsuit; and Pampanga—Angelique Manto, Runway.
Eastern Samar—Airissh Ramos; Makati City—Michelle Marquez Dee; Parañaque—Clare Dacanay; Tiaong, Quezon—Afia Adorable Yeboah;
Sorsogon—Rein Hillary Carrascal; Mandaluyong—
Iman Franchesca Cristal; Bacolod—Jan Marie Bordon;
Cebu Province—Emmanuelle Vera; Marinduque—
Christine Salcedo; Zambales—Christine Opiaza;
Cavite—Samantha Panlilio;Davao Oriental—Klyza Ferrando Castro; Baguio—Krishnah Marie Gravidez;
Isabela—Kimberlyn Acob; Bulacan—Princess Anne Marcos, the Smilee Casting Fan Vote winner.
After competing in the swimwear round, won by the bodacious Miss Baguio, the candidates were further reduced to a Top 10: Makati, Bohol, Davao Oriental, Baguio, Zambales, Bacolod, Agusan del Norte, Sorsogon, Eastern Samar and Cavite. They were set to compete in the evening-gown round but in a rather gimmicky move, it was declared that the Top 18 will all go through the process.
BEST TOUGH FIVE
MISS Makati won Best in Gown in an elegant Mark Bumgarner number, but with breathtaking threats from Zambales (in a Mak Tumang) and Baguio (in Rian Fernandez).
At the end of the night, the dreaded Final Question determined the placement of the winners: "Recently, the Department of Tourism has adopted a new branding campaign: 'We give the world our best.' For you, what is the best that we could offer to the rest of world? Why do you consider it so?"
Krishnah Gravidez, Baguio: "Having to struggle at a very early age, I had uncertainties but I've received kindness a lot of times. So now, aside from [that] it's free, I give kindness to everyone, because this kindness can go a long way, can motivate someone, can give radiance to their days, because this kindness also made me transform myself from a woman who had nothing to a lady that has the universe in her doorstep."
Angelique Manto, Pampanga: "I come here not just sharing my story but the multitude of stories that we have yet to hear, especially for those who are struggling in mental health. I believe the best that we could do and we could share is to remember and to remind everyone of the humanity in us, the empathy that has been inside of us all along, and to unlock it so that we could provide more humanity in humanity. The best way to share that is to allow people safe spaces for mental health so we could further this advocacy more."
Pauline Amelinckx, Bohol: "The best that we can offer to the world is Filipino warmth. It is something that we feel in other countries when we see other Filipino communities, but it's something we feel even more evidently here in the Philippines. And with this slogan at heart, with this value within us, we'll be able to bring so many people together to make a meaningful change out there and show them the best that the Philippines has to offer."
Christine Juliane Opiaza, Zambales: "We are moving forward in progress and the best that we can give to this world is to be a good cause, to find our purpose, to wake up every single day, be grateful that you still have a chance to lead and to see the beauty in life, to find your purpose and make something out of it, to create a great change for the people around yourself, your family, and your community. And I hope we strive for betterment and development of each and every individual."
Michelle Dee, Makati: "The Philippines is home to very beautiful natural resources, from the beaches, to the mountains, but I firmly believe that the best natural resource that the Philippines has is us Filipinos. We are the true heart and soul of the Philippines, with the way we are hospitable, with the warm smiles, and we are the reason why the world keeps coming back for more. No matter where the universe takes me, I will always be proud to call the Philippines my home, and no matter what happens, I will always be proud to call myself Pinoy."
BRAND-NEW CROWNS
Michelle won. Later on, in an anticlimactic move, Pauline of Bohol was assigned as Miss Supranational Philippines while Krishnah is Miss Charm Philippines. I think they could have switched titles. CJ is first runner-up and Angelique is second runner-up.
This is Michelle's third pageant, after winning Miss World 2019 (and Top 12 at the world finals), then Miss Universe Philippines Tourism 2022. As a precedent, Catriona Gray was Miss World 2016 (and Top 5 at the world finals) before winning Miss Universe Philippines 2018 and eventually becoming Miss Universe 2018.
After Celeste Cortesi failed to continue our placement streak at Miss Universe 2022, will Michelle be our pageant-crazy country's salvation in El Salvador?
Image credits: Teddy Pelaez