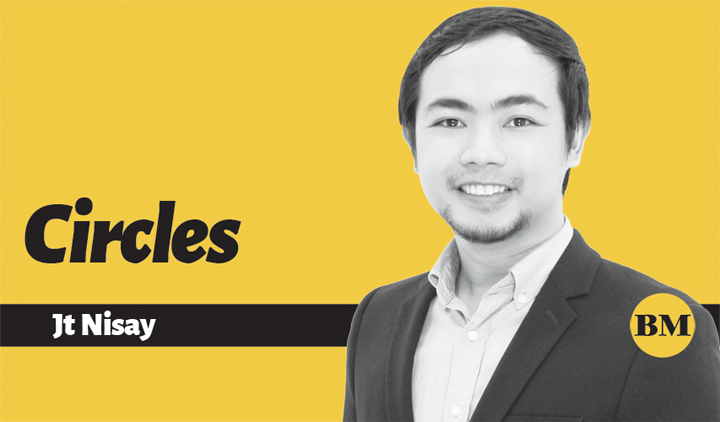 A WORD often used to describe the Filipino people is "vibrant." While our penchant to celebrate, to exchange smiles, to share laughs obviously colored this impression, what exactly is the extent of that vibrancy?
Visual artist Jun Impas ponders the question in his latest solo exhibition, wherein he arrives with a prismatic rainbow full of life for an answer. In Colors of Culture, currently on view at Galerie Anna (www.facebook.com/galerieanna) until April 25, Impas depicts the country's most lively festivals along with the bright hues that characterize them.
After all, painting people, particularly his own, is what made Impas a celebrated artist. The Cebuano painter specializes in Filipino portraiture, where his impressive oeuvre includes paintings of some of the country's top figures in politics and religion. Like a true, pure portrait artist, he creates his art with the intention of not only illustrating the subject's appearance but reflecting his or her spirit as well.
Impas developed the idea early on while working as a poster and billboard maker in a local cinema. The job demanded that he become a visual storyteller, able to relay a captivating gist of the product or movie to the viewer with a mere glance. Impas may have only taken the job to support his fisherman father and housewife mother in raising him and nine other siblings, but he decided to stay and dive deeper into the practice after quickly discovering his talent and passion for painting.
Impas furthered his career by joining local art groups. He inhaled everything the new environment had to offer, from the theoretical principles of books to the practical bits of advice from peers. Before long, Impas was offered by the University of Santo Tomas a scholarship in Fine Arts, and went on to become an exhibiting artist around the country and all over the world, from Italy to New York.
In Colors of Culture, Impas proves why he is considered as among today's most prominent Filipino realist painters. The featured artworks in the exhibit, mostly portrayals of the famous Philippine festivals, showcase his mastery of light and painstaking attention to detail.
Halad sa Senyor, for instance, serves as Impas's love letter to his hometown Cebu. In it, a dancer dressed in Sinulog's traditional and popping dresses captures eyes in the foreground, as a woman ever-so-gently clutches in her arms an image of the Santo Niño.
Meanwhile, in the Maskara series, movement and color define the performers in Bacolod's own annual festival. A sense of vibrancy can be felt not only from their eye-catching costumes of gold, pink and orange, but also from the very jovial spirit that Impas was able to capture and communicate. It's something that Impas does throughout the exhibition, as he has achieved throughout his entire career.