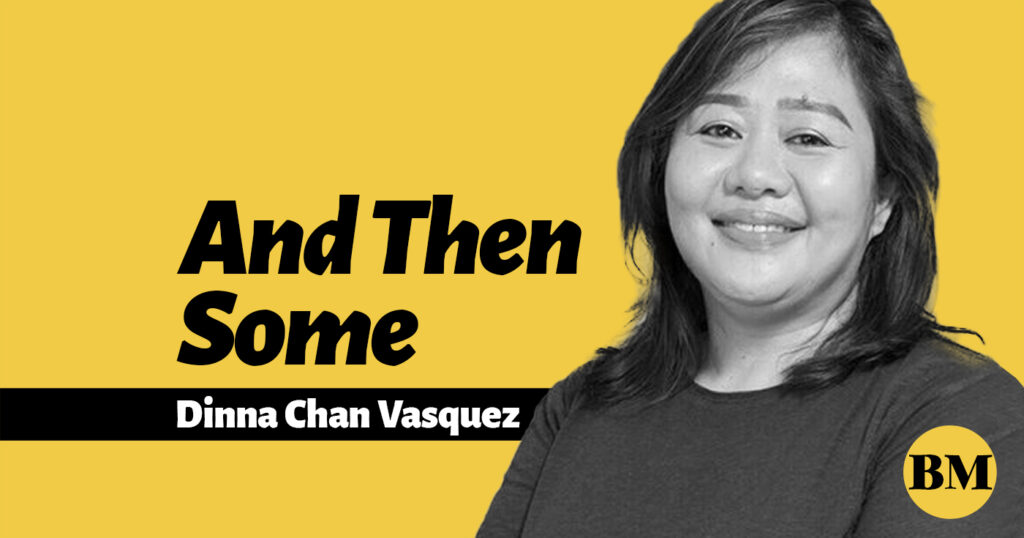 UP until she became sick with COPD (chronic obstructive pulmonary disease) and became sensitive to fragrances, my mother wore Joy by Jean Patou everyday. It was the only perfume she wore since my childhood. She no longer wears any perfume but I will always have this idea of how my mom smells and that's a mix of tuberose, sandalwood and ylang-ylang along with a bit of soap and cigarettes.
Growing up, she'd always tell me that a lady would never leave the house without spraying perfume, and that stuck with me. I have always had an affinity with amber fragrances (which are also known as orientals, a term I no longer find politically correct). Some of my favorite scents are Tom Ford's Noir De Noir and Paco Rabanne's Olympea.
Fragrance layering is a trend that my mother, the Joy by Jean Patou purist, would probably be horrified by. For instance, I love layering the Brazilian Crush Cheirosa 62 Perfume Mist (pistachio, salted caramel and vanilla) over Noir De Noir (rose, truffle, vanilla, patchouli and saffron).
There are so many fragrances that can be layered and mixed for a more unique olfactory experience, and that is exactly the goal of SM Beauty when it launched "Celebration of Scents" ongoing until March 31 at the Mall of Asia Atrium.
"International Fragrance Week is an official celebration globally, and it's the first time we're celebrating it here at SM Beauty. We have all these luxury premium brands, and the plan is to bring them together in one experiential location so that people can really explore and discover their scents," said Sharon Decapia, marketing AVP of Watsons Philippines.
During the launch of "Celebration of Scents" last March 21, guests and customers had the opportunity to sample scents from different brands and listen to insights shared by experts like Nicole Limos-Morales of The Beauty Edit and Tin Conde of Luxasia Philippines.
Conde explained the different types of fragrances and when to use them. For instance, EDTs or Eau de Toilette are great for daytime use while Eau de Parfums or EDPs would work best for nights out. Perfume or "parfums," being the most concentrated and most intense, would be perfect for social events like weddings or parties.
Limos-Morales said fragrances smell differently on people. This means that what smells good on your friend may not exactly work for you.
There are also different scent families. Conde and Limos-Morales, a fragrance connoisseur and collector, explained what they are.
Florals smell like fresh-cut flowers or have a powdery note to them. They are perfect for the summer. To try: Dior's Miss Dior and Jo Malone London's Rose Water Vanilla.
Amber scents are often thought of as exotic, opulent and seductive. Think herbs and spices or dry, powdery and resin notes sweetened with amber. To try: Prada's Paradoxe and Christian Dior Ambre Nuit.
Woody fragrances are usually warm and opulent, mixing incense-like fragrances like sandalwood and patchouli with drier notes like cedar. Sometimes, perfumers will include a citrus or floral note to make it more interesting. To try: Le Labo's Santal 33 and Aerin Cedar Violet.
Herby, citrusy and oceanic scents all fall under the fresh category. These notes (clean and fresh herbs, or zesty and tangy notes) are more often used in men's fragrances than women's scents. To try: Giorgio Armani's Acqua di Gio and Chloé Love Story.
There are also fragrances which resemble the skin's natural scent. Most skin scents are soft, lightweight formulas that rely more on dry-down materials like musks, woods and ambers, and less on identifiable materials like citruses of florals. You know how it is when you've worn a fragrance for a few hours and its smell is fading? That is how a skin scent is best described.
Most skin fragrances have as the main ingredient Iso E Super, which smells slightly woody and is almost imperceptible. When sprayed on bare skin, Iso E Super helps create an aura for the person who wears the fragrance. Examples of skin scents are Etat Libre D'Orange Secretions Magnifiques and Glossier You Eau de Parfum.
"Scents have the ability to affect our energy and mood. Citrusy scents can perk up one's energy, floral scents can uplift senses and relieve stress, fruity scents are fun and youthful, woody fragrances are warm and earthy, aromatic fragrances provide a relaxing feel, oceanic or aquatic scents promote tranquility, amber or oriental fragrances are sensual, and spicy fragrances have an alluring scent and can help boost brain power and attention spans," said Conde, senior trading manager of Luxasia Philippines.
The "Celebration of Scents" mall event is a feast for the senses with a floral garden and an array of fragrances, creating a unique and immersive experience. Customers can enjoy special deals, discounts up to 50 percent, and exclusive freebies. SMAC members can also enjoy free bottle engraving of their newly-purchased fragrances.
Participating brands include Jo Malone, Estee Lauder, Body Fantasies, Paco Rabanne, Calvin Klein, Coty, Giorgio Armani, Clinique, Marc Jacobs, Burberry, Chloe, Prada, and Ralph Lauren.
Go to your nearest SM Beauty Store or shop online at ShopSM from now until March 31 and enjoy big discounts on a wide variety of authentic fragrances.
"Our goal is to make fragrances more accessible—the joy of discovering your scent, creating beauty through fragrance, through memories, through emotions. All this is what we want our customers to experience. Usually, we're intimidated to try fragrances in a department store but this setting will make it less so," said Decapia.
Image credits: Dinna Chan Vasquez