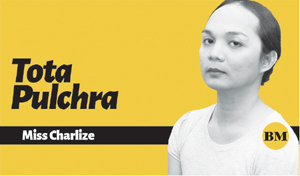 THE "epitome of Italian quality, design and style," Max Mara recalls the French Riviera in the 1920s for its current collection as envisioned by its creative director, the British Ian Griffiths. In the heady times between the two world wars, the French Riviera attracted mythic personalities such as F. Scott and Zelda Fitzgerald, Gerald and Sara Murphy, Picasso, Picabia, Stravinsky, Cocteau and Diaghilev.
The deep summer blue waters and golden sun of the Mediterranean also inspired iconic figures such as Josephine Baker, Dorothy Parker and Isadora Duncan, as well as fashion designers such as Coco Chanel, Jeanne Lanvin and Jean Patou.
But for the spring/summer 2023 season, Max Mara's Griffiths gravitated toward timeless muse Renée Perle and architect Eileen Gray to evoke the spirit of French Riviera Style. These archetypes—Perle as the muse for French photographer Jacques Henri Lartigue, and Gray's feminine take on modernism and shape influenced the structures of the clothes—inspire the collection.
There are about 2,254 Max Mara stores across 90 countries, with flagships in London, New York and Milan. Manila won't be left behind, as the brand opened in the Philippines in November 2022. The president of the Italian Chamber of Commerce in the Philippines, Sergio Boero, was in attendance.
On March 15, the casual elegance of French Riviera Style, "The Blue Horizon," was presented at the Max Mara premium boutique at the upscale Ayala Greenbelt 3 Mall in Makati City. With dominant palettes of neutrals such as black, cream, tan and a dash of denim, the quintessential looks from the SS23 runway collection are composed of high-waisted pants, turtleneck tops, and maxi dresses.
The edited pieces—mostly in elongated silhouettes—are suitable during these warmer days in the tropics. The Tailored Suit Project "explores feminine sensuality: a new kind of luxury based on simplicity, authenticity, feeling and versatility." The dreamy maxi dresses are constructed with a soft cotton blend scuba jersey fabric. The canvas trousers are voluminous while the tank tops are so sexy.
Max Mara has amassed fans such as Hollywood heavyweights Reese Witherspoon (wearing a #MaxMaraSS23 doppio a mano wool coat), Jane Fonda (wearing a silk and wool #MaxMaraSS23 suit with matching silk shirt), Lily Collins (wearing a #MaxMaraResort23 cashmere coat on the cover of Vogue Greece) and Lili Reinhart (wearing a Teddy Bear coat from the #MaxMaraResort23 collection).
The brand hopes that with the latest collection, Filipinos will also become fans of its timeless and classically chic outfits. "Every clothing item is conceived and designed not only for it to be worn, but also experienced. Shades of Mediterranean blue complete the collection and tell the story of an imaginary encounter in front of a blue horizon," according to its runway production notes.
Griffiths, at the helm of the brand for 35 years, was asked by Emirateswoman.com how he was able to keep the brand at the forefront of fashion to this day. He replied:
"I always remember the words of our founder Achille Maramotti, who said he wanted to provide 'real clothes for real women.' Max Mara resonates with women because it presents them with an image they can relate to. Even the runway shows are like heightened reality; it's like holding up a mirror and saying, 'Can you see yourself?' By remembering Achille's words, I avoid straying into bizarre fantasy or fashion that alienates women."
Image credits: Renjie Tolentino