EVERYDAY, for the past five years or so, whenever I'd head out of our three-story apartment building's tiny gate in a rush, I'd try not to slam into the neighbor's maroon van parked on the street, along our sidewalk. I honestly don't know who even owns it, but it's always been sitting there, that I eventually used it as a landmark for delivery riders ("Kuya, so and so address, x colored gate, with a maroony-brand van parked outside").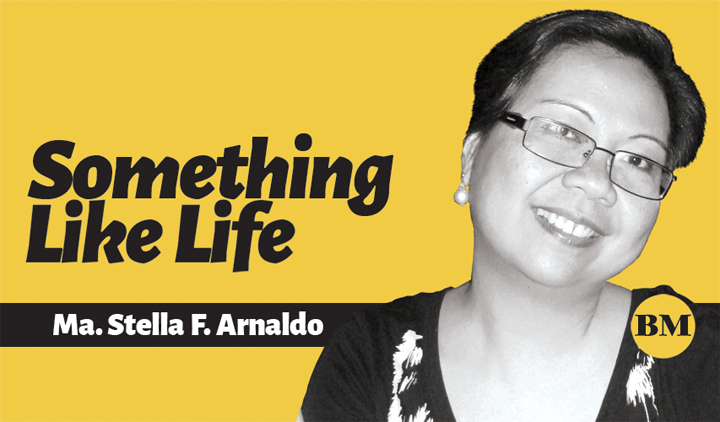 But it's not just this van that blocks our gateway; there's usually a line of other parked vehicles outside my other neighbors' homes and apartments as well. And when that happens, we all have to walk along the sidewalk until the very end of that line of vehicles, just to get out to the main road to either hail a tricycle or cab, or, in my case, wait for my Grab car.
Under the 18th Congress, Senator Sherwin Gatchalian filed Senate Bill 368, or the Proof-of-Parking Space Act, which forces a car buyer to execute an affidavit to prove that he has a garage or a leased parking space before he is able to register his vehicle at the Land Transportation Office. Suffice to say, that bill was not passed, only reaching a second hearing in the Senate. Gatchalian ought to revive this bill.
Fortunately last August, former House Speaker and Marinduque Rep. Lord Allan Velasco filed House Bill 31, or the No Garage, No Registration Act. What Gatchalian's proposed legislation lacked, Velasco's bill provides, such as stiff penalties for the vehicle owner and LTO officer who processed the registration despite the presentation of fake documents showing proof of parking space. Among the penalties are a fine of P50,000 and the suspension of the car owner from registering his vehicle for three years. The LTO officer who colluded with the vehicle owner will be suspended from his office for three months, without pay.
Velasco's bill likewise enjoined citizens to report illegally parked vehicles to government authorities.
This time, I hope Velasco's bill is passed; we just have way too many vehicles in the metropolis, most of them contributing to our worsening air quality. Pulmonologists will be able attest to the increasing number of Filipinos now suffering from adult-onset asthma due to the poor quality of the air we breathe. To be honest, I am one of them. I don't smoke (well, not anymore for the longest time), have never had asthma as a child, but now suffer from the pulmonary condition. But I do understand the need for a vehicle to move about, of course. You can leave your home (or office) on your own time, having enough space for family or friends, and taking along the daily junk you need to operate at optimal conditions everyday. I'd probably own one if I liked driving and didn't feel that taking care of my car, paying for its registration and renewing my license, or looking for a parking space were too much of a nuisance.
Owning a motor vehicle these days has become almost a necessity considering the state of our public transport system. Why suffer the agony of waiting in queues for hours just to squeeze into an MRT train or a public bus, sniffing all sorts of earthly aromas emanating from fellow passengers or listening to one-sided conversations of people on their mobile phones, when you can sit it out in traffic, cooled by your car's airconditioning system, listening to your favorite tunes or chatting with your carpooling friends?
But just because it's more convenient for you to own a vehicle, it doesn't mean it's convenient to your neighbors, especially if you don't have a garage. It's bad enough that many car owners don't even bother to ask permission from their neighbors to allow them to park in front of the latter's gates or driveways. (There was even a time when my neighbor thought it a brilliant move to drive up half of his van and park this right on my sidewalk, with the other half on the road. It was during the pandemic that our barangay officials decided to impose the one-side parking system. I suppose Mr. Genius thought that by keeping half of his van on the sidewalk, this didn't constitute a full parking space on the road and wasn't in violation of the barangay's rule.)
While Velasco tries to reclaim our roads, Pangasinan Rep. Ramon Juico is also trying to reclaim our sidewalks as he filed last August House Bill No. 1252, or the proposed Unobstructed Sidewalks Act. I don't know how far along this proposed legislation has gone, but I look forward to its passage as well.
You see, I've been on a semi-semi health kick since December, working on my steps, and supplementing this with my yoga practice at home. But in striving to reach my 10,000-steps target every other day, I have to walk along our barangay's roads, always in danger of being mowed down by passing vehicles, because our sidewalks host benches, potted plants, cast-off tires, parked motorbikes, and even extended garages.
Juico's bill prohibits "activities that obstruct the free passage of people on sidewalks, unless otherwise authorized by law," and proposes penalties from P10,000 to P30,000, or imprisonment of six months to a year for violators. Local officials who also don't implement the measure has to answer administrative charges under the Local Government Code and fined anywhere between P100,000 and P500,000.
Good neighborly conduct shouldn't be legislated. We should treat everyone in our community in the same manner we want to be treated. It's all about respecting each other's personal spaces, asking our neighbor's permission to if we need to encroach on their space, or apologizing if our actions violate said spaces, and addressing issues with our neighbor directly and discussing these matters in a peaceful, adult manner.