THERE'S that saying in sports of bouncing back after a loss. A loss can be frightening if it goes unchecked. Confidence and morale go down and sometimes, it goes on this shocking and dizzying downward spiral.
When Sunderland was relegated from the English Premier League in May of 2017, they went to the Championship. There they struggled as well and dropped to the next lower tier the next season—or the Football League One. They spent four seasons there before they got promoted to the Championship once more.
Unfortunately, it doesn't look like they will be promoted back to the Premier League any time soon as they are currently 11th in the table with a 14-11-13 record.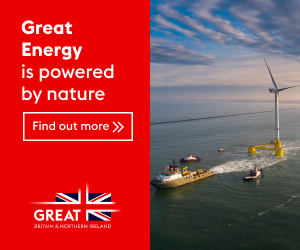 If we move laterally to another sport, Kamaru Usman just lost his rematch with UFC welterweight champion Leon Edwards.
Usman was on his way to beating Edwards in their second meeting last year but a kick to the jaw flattened him and the welterweight belt transferred waists.
This past Sunday, it was a more confident Edwards who faced him and punished him with leg kicks and superb takedown defense. All Usman had were strikes but even Edwards got his own licks in.
And by match's end, Edwards retained the title by majority decision. Usman is on his first ever losing streak. If he claims he didn't suffer from any lingering effects of his previous loss, this one, well, it could.
Over at Formula 1, after the poor decision that saw Max Verstappen be allowed to line up next to Lewis Hamilton in the final race of two seasons ago, the World Driver's Championship was lost to the former although Mercedes did retain the Constructors Championship.
If Mercedes was expected to bounce back in the 2022 season, they unfortunately did not.
Not only did Verstappen annex his second consecutive Driver's Championship, but Red Bull finally took the Constructors Championship from Mercedes that finished third (one behind Ferrari).
This 2023 season, the opening Grand Prix in Bahrain saw a 1-2 finish for Red Bull with Verstappen and Sergio Perez taking the honors. The evergreen Fernando Alonso, now with Aston Martin, finished third.
Lewis Hamilton finished fifth while George Russell crossed the line in seventh.
After the race, Hamilton pronounced Mercedes as "going backwards."
Apparently, Mercedes stuck with their "zero sidepod" design in their car that saw them struggle mightily last season.
Team principal Toto Wolff promised radical changes, this early in the season? That remains to be seen.
While winning certainly isn't everything, losing, well, it is a bad thing. Anxiety, disappointment, anger, and confusion increases. The only time it isn't is when you learn from one's mistakes and move forward and upwards and not backwards.
Losses can open cracks that weren't there. Consecutive losses widen the hole until the entire thing comes crumbling down.
Two University Athletic Association of the Philippines seasons ago, the University of the Philippines (UP) Fighting Maroons handed Ateneo a loss at the worst time possible… on the eve of the play-offs. Although Ateneo bounced back in their next game, not against UP in the finals. The flaws were exposed.
However, they did bounce back this past season and returned the favor by taking the crown back from UP.
Now, I will follow with great interest the Saudi Arabia Grand Prix (that will be all but over by the time you read this column). Ditto with what happens next with Kamaru Usman (after Edwards said in the pre-trilogy match that he was going to open the door for the former's retirement).
There's no written manual on how to deal with losing streaks. It's a different scenario for everyone. And from that, there is much to be learned also about one's self.