"I believe the launch of SciCommPH [Science Communicators Philippines Inc.] is an exciting first step and a significant milestone in efforts to promote science and innovation for national development."
Dr. Glenn B. Gregorio, director of Southeast Asian Regional Center for Graduate Study and Research in Agriculture (Searca), made the statement in his keynote address during the launching of SciCommPh on March 10 at the BPI Foundation headquarters in Makati.
SciCommPH is a duly registered nonstock, nonprofit organization composed of scientists, science journalists and broadcasters, and science communicators.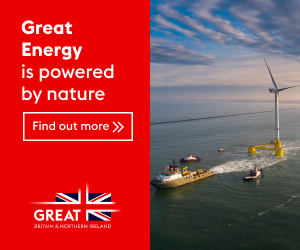 It aims to promote science and technology as a game changer in social and economic development by highlighting their relevance and practical use in the lives of Filipinos.
"I am confident that SciCommPH is a formidable network that can accomplish its lofty goals. With support from allies like DICT [Department of Information and Communications Technology], UPLB [University of the Philippines Los Baños], BPI Foundation, Searca and many others, and by pooling our collective knowledge and expertise, we can develop innovative communication strategies that engage and inspire the public, and spur progress across sectors," Gregorio added.
DICT Undersecretary Jocelle Batapa-Sigue administered the oath of SciCommPh officials. They are: Chairman Angelo B. Palmones, DZRH producer and former Agham Party-list representative; President Atty. Melvin G. Calimag, Newsbytes.PH editor in chief; VP for Internal Affairs Dr. Rogel Mari D. Sese, Ateneo de Davao University Department of Aerospace Engineering chairman; VP for External Affairs Timothy James M. Dimacali, UP Diliman College of Science Communication Group head; Secretary Lyn B. Resurreccion, Business Mirror senior editor; Treasurer Dr. Ruby R. Cristobal, DZRH-MBC Radyo Henyo executive producer and program anchor; Auditor Dr. Jomar Rabajante, UPLB Graduate School dean and scientist; Board Member Dr. Mario V. Capanzana, chemical engineer, researcher, and food and nutrition expert; and Executive Director Rissa Silvestre, Philippine Press Institute documenter
Batapa-Sigue pointed out in her message the importance of popularizing science and technology to promote gender empowerment and inclusivity.
She said there is a great need to encourage more Filipino women to pursue a career in science, noting that "only 23 percent of Filipinas are enrolled in STEM [science, technology, engineering and mathematics] around the country.
In Mindanao, only 5 percent of the women students are studying STEM, she added.
Batapa-Sigue noted that effective communication and branding is needed to break the stereotype that women are not suited to study STEM.
"We also need to connect with the youth so we can discuss with them the importance of science in their future," she said.
SciCommPh President Atty. Melvin Calimag of Newsbytes.Ph saidthe group wanted to bridge the gap between science and the public, because science is usually not highlighted in news reports.
"Through this, we will attempt to give space to science and have more meaningful engagement," the Philippine Information Agency-National Capital Region (PIA-NCR) said.
BPI Foundation Executive Director Owen Camayo said the organization supports the propagation of science culture to Filipinos because science and technology is a major growth driver for the country. The event was hosted by the BPI Foundation.
Cammayo said the Bank of the Philippine Islands and BPI Foundation has always supported the Department of Science and Technology and the government through innovative strategies that help solve prevalent societal issues, and promote innovation, science and technology.
Among them, he said, is the BPI-DOST Innovation Awards program, which for years has been providing an opportunity for college students of basic and applied sciences to work on projects that aim to solve prevailing challenges that we currently face, and promoting the creativity, innovativeness, critical thinking, and problem-solving skills of participants, the PIA-NCR said.
Image credits: Jumalynne Doctolero/PIA-NCR