DE LA SALLE University foiled Adamson University, 22-25, 25-14, 25-16, 25-19, on Sunday to move closer to a first round sweep in University Athletic Association of the Philippines Season 85 women's volleyball action at the FilOil EcoOil Centre in San Juan.
"We had a shaky start, perhaps Angel [Canino] was still groping for her form because she missed days of training getting under the weather," De La Salle interim head coach Noel Orcullo said.
Ateneo, meanwhile, checked an alarming four-game skid by beating University of the Philippines (UP), 25-16, 25-20, 25-22, to close its first-round eliminations campaign.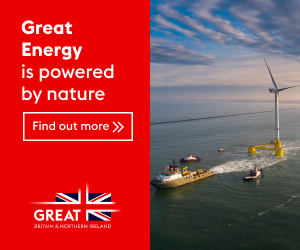 Vanie Gandler led the Blue Eagles with 17 points scattered through 13 attacks, two blocks and two service aces.
Faith Nisperos made 14 points along with five digs, while AC Miner produced seven points for the Lady Eagles who are languishing at sixth place with a 2-5 record.
"We missed this feeling. I thank the players for accepting the challenge because I challenged them to take pride and have a strong character in this game no matter what," Ateneo head coach Oliver Almadro said.
Jewel Encarnacion had 11 points, nine digs and nine receptions and Niña Ytang had four blocks for seven point UP, which fell to 1-5.
Canino tried to will De La Salle in the first set with back-to-back crosscourt kills for a 22-23, but Trisha Tubu and Lucille Almonte provided the clutch for Adamson University to smell an upset.
But that was the best the Lady Falcons could muster as the Lady Archers made got their chemistry flowing the rest of the way to snare their sixth straight victory.
The victory provided the lady Spikers a boost in morale heading into their showdown with the National University Lady Bulldogs, the reigning champions, at 2 p.m. Wednesday at the Mall of Asia Arena.
The Lady Spikers are enjoying their best start since Season 77 (2014-15) where they also went 6-0.
Canino again starred again for De La Salle with 21 points and 17 excellent receptions while Jolina Dela Cruz added 10 points.
Thea Gagate and Fifi Sharma were had 11 of the Lady Spikers' 14 blocks with Gagate making 16 points on five rejections and Sharma contributing 12 points, half off blocks.
Trisha Tubu made 13 points while Kate Santiago tallied a triple-double of 12 points, 15 digs and 10 receptions for the Lady Falcons who fell to 4-2 won-lost for fourth place.
Adamson University wraps up its first-round assignments against University of the Philippines also on Wednesday.