KAMILLE YSABEL MANALO was only nine when her family migrated to the US, bringing with her a dream of becoming a dancer.
And with her determination and hard work, she realized her dream and became a member of the Miami Heat dance squad in the National Basketball Association.
Until a sad experience struck her as when she was only 22—she became a victim of domestic violence, a battered girlfriend.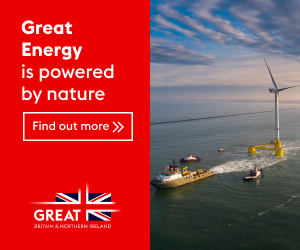 She survived and how she did that was definitely with a flourish. And then boxing got her.
Manalo joined the Ace of Spades Boxing Club in Ontario, California, with one mission—train how to fight back.
Not too long after—she's been boxing nine years having been a coach and trainer the last four years— Manalo became a full-pledged boxing coach and trainer at the Cannonnation Boxing Gym, a facility she established in Santa Fe Springs, California, with professional boxer Brandon "The Cannon" Adams.
"I want to produce my own world champion—any gender—that's my goal as a trainer coach," Manalo told BusinessMirror. "I have 18 male boxers who I train at the gym, most of them are pros, some are amateurs, but all of them are hardworking."
The 5-foot-2 Manalo, 36, is the only Filipina who works as a boxing trainer and coach in the US.
Besides super welterweight fighter Adams, she also trains his unbeaten younger brother Terrell and 37-year-old Gabe Rosado.
With her determination and hard work as solid as her punches, she became a viral topic in the West Coast. Called Coach Kam, she was featured in Fox 11 news Long Beach, California.
"There were so many people who taught and influenced me to become an effective trainer," she said. "I would like to thank coach Larry Wade for helping me out, he's really a big help."
Wade was a former elite track athlete who's now a strength and conditioning coach of numerous professional boxers and other athletes in the US. He's also a sports commentator for sports events.
Manalo, whose parents are from Batangas and Pampanga, admitted she was mentally and physically abused by her former fiancé.
"Let's not mention his name anymore, but I have already forgiven the guy a year ago when he approached me," said Manalo, adding that she never sought police protection during those saw years of her life. "I forgave him for my peace of mind."
Having polished her craft, Manalo fought six times as an amateur and won four times. She, however, didn't turn pro and focused on training and coaching boxers instead.
She said the key to her success is by surrounding herself with good people.
Boxing, she said, is excellent for self defense but it needs to be practised and mastered to become more very effective.
"Proper punching should be practised otherwise it would have no impact, so you have to strengthen your conditioning as well," she said.
Manalo has a 17-year-old son, Jaydel, who played high school football. She hasn't been back in the country though for 21 years.