For the first time this year, I'm back to Cebu, one of my favorite Philippine destinations, flying there via Cebu Pacific Air (currently flies 13 times daily from Manila to Cebu), with other members of media to cover the opening of the exquisite, four-star One Tectona Hotel, the first premium hotel in the fast-growing town of Liloan (now on the verge of becoming a city) in northern Metro Cebu.
A development of Liloan-based Duros Land Properties Inc. (DLPI, now on its 11th year) of successful entrepreneurial Cebuano couple Rafaelito "Lito" A. Barino and (Founder and Chairman of the Board) and Fe Mantuhac-Barino (President), this 14-story hotel (the tallest building in northern Metro Cebu) was named after the endemic teak tree (Tectona philippinensis) that locals call yati.
We stayed at some of its 102 luxuriously furnished, elegantly designed, Zen-inspired air-conditioned rooms (87 De Luxe Rooms and 14 One-Bedroom Suites), all with private ensuite bathrooms, private balcony, area carpet, blackout curtains, work desk, coffee and tea making facility plus all the modern conveniences such as 43" UHD flat screen Smart cable TV, electronic door lock, hair dryer, mini fridge and complimentary Wi-fi. Highlighted with masterfully crafted wooden panels and accents, all rooms are furnished with modern yet contemporary furniture.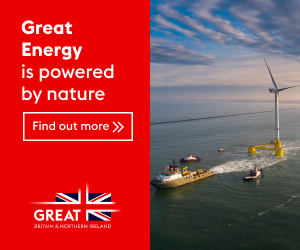 As 60 percent of its market is for golf tourism (it is popular among Japanese and Koreans), this hotel has a golf theme as seen from the paintings of golfers hung in the suites and the rest of the hotel and the tableau of the golf course once you get out of the elevator on the ground floor, all done by Cebu-based artist Henry Montebon. Even the coffee cups in the restaurant are golf ball-inspired. They offer golf packages to the exceptional, international 18-hole, par 72, 65-hectare golf course in Brgy. San Roque (a 5-km. drive) in Liloan Golf and Leisure Estates which is surrounded by Duros' residential development Woodlands Resort Communities and other future developments. The golf course focuses on bringing tourism to the fresh, mountainous areas of Liloan.
After a filling late breakfast and lunch at the hotel's 120-pax Teak Modern Cuisine Restaurant and prior to the grand opening in the evening, some of us tried out the golf driving range at the nearby Woodlands Golf Academy, the first golf school in Cebu. The able instructors there offer different lessons to newbies (such as me) as well as those upgrading their skills in the sport.
Come late afternoon, after a mass officiated by Auxiliary Bishop Midyphil B. Billones, the official ribbon cutting was done. Dinner was again served at Modern Teak Cuisine. After speeches by Bishop Billones, Adie Gallares (Managing Director), Lito and Fe Barino, Liloan Mayor Aljew J. Frasco and Mae Elaine T. Bathan (DOT-Central Visayas Undersecretary), entertainment was provided, during dinner, by the Liloan Performance Arts (Lipa).
Come morning, some members of our group woke up very early to play a round of golf. After breakfast, we all checked out of the hotel and boarded the hotel coaster for the drive back to Cebu City. Along the way, we first made a stopover at the 170-hectare Cebu Safari and Adventure Park (considered as the biggest zoological park in the country), housing more than a thousand animals from 120 different species. We also made a stopover, for pasalubong shopping, at the iconic Titay's Liloan. Began in the early 1900s by passionate young baker Margarita "Titay" Frasco, they were known for their tasty baked biscuits called rosquillos.
Upon arrival at Cebu City, we checked in at the second themed hotel (and third hotel property, the other being the 26-story The Padgett Place) of Duros Hotels Inc.– Quincentennial Hotel Cebu. Cebu's first ever hotel with a faith theme, this hotel, right next to Landers Superstore, was opened on June 20, 2022. Commemorating 500 Years of Christianity in the Philippines (1521-2021), its hotel lobby features paintings of circumnavigation maps and a tableau, again done by Henry Montebon, of the First Baptism, into the Catholic faith, of Rajah Humabon, his wife Juana, and their followers; and other Quincentennial highlights.
Here, we attended the opening of its fine dining restaurant—Restaurante Trinidad. We tried out a delectable array of Spanish and Filipino dishes that included appetizers such as Tortilla de Patata, Calamares, Gambas al Ajillo, Croqueta Jamon and Croqueta Chorizo; main dishes such as Chicken Adobo Paella, Paella Negra, Jamon Serrano and Parmesan Cheese, Rabo al Vino Tinto, Lechon Kawali and Puchero Filipino and desserts such as Churros con Chocolate, Burnt Basque Cheesecake and Maja Crepe.
After our interview with Mr. Lito and Ms. Fe Barino at the galleon-inspired Cafe de Fe (with its portraits of Ferdinand Magellan and other explorers), we checked in at some of the hotel's 42 air-conditioned, non-smoking rooms. They also have elements of the Quincentennial celebration including a Jubilee Cross, photographs of the different events and jubilee celebrations (all taken by Fr. Bonnin Olivar), hand-painted excerpts of a poem written by renowned Cebuano poet, Simeon P. Dumdum Jr. and a Cebuano edition of the Holy Bible (Bag-ong Kasabotan, San Pedro Calungsod Edisyon Bible) which is a product of research by Roman Catholic Bible scholars for 25 years.
All rooms (De Luxe Twin Room, De Luxe Room, De Luxe Queen Corner) are furnished with 43" UHD flat screen Smart TV (with Netflix), NDD/IDD phone, electronic door locks, in-room safe deposit box, hair dryer, electric kettle, and minibar. Its ensuite bathroom has a vanity basin and mirror, bidet and free toiletries. The hallways are adorned with rows of photographs featuring, among others, Cebu's oldest churches and the various charitable work conducted by the Catholic Church in Cebu and the Duros hotel group.
The hotel also has a 24-hour Front Desk and a conference hall (El Baptisterio) and free WiFi is available throughout the property. For more information, contact (0917) 301-3821 or info@durosland.com.