GLOBAL digital lending platform Tala reported that the lives of its customers in the Philippines have improved after availing of its services.
Based on its "Lender's 2022 Impact Report" released during the company's webinar last March 9, 81 percent of 250 Filipino Tala borrowers interviewed shared that their quality of life improved due to the loans it provides.
Fifty-five percent of them touted having improved access to finance, with 31 percent being able to better afford household expenses, and 17 percent in a better position to face emergency expenses.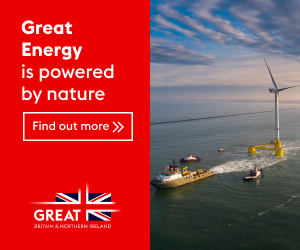 "We're happy to see that our services have granted our customers confidence where they didn't before, giving them the ability to better withstand emergencies, and providing them the avenue to pursue their dreams. Tala has definitely made a big impact in the Philippines," Tala marketing manager Missy Santos said of the results of their survey prepared and conducted by 60 Decibels between October and November 2022.
Since 2014, Tala has given the unbanked and marginalized access to basic financial services. This is apparent in the study, revealing that an average Filipino client is a 37-year-old who has been a member for about 32 months, and 56 percent of them avail loans every two months.
"Tala continues to provide a unique microloan service to the underserved market in the Philippines. Many of our kababayans' challenges include paying off their bills, having the confidence to avail a loan, and being able to have financial independence," Tala Philippines General Manager Donald Evangelista said.
The respondents also bared how they managed their finances well. With Tala's microloans, 45 percent increased their savings, 69 percent reduced financial stress, and 89 percent improved financial management skills.
Gender-wise, 70 percent of female borrowers cited that financial access increased their household decision-making power, according to Tala senior director and global customer experience operations Iona Iñigo-Mayo.
"For these women, their financial independence (56 percent), capability to pay for household bills/expenses (53 percent), and money for education (15 percent) improved the most because of Tala. Moreover, the self-confidence of 86 percent of Tala's female borrowers increased while another 78 percent experienced a rise in respect from their household," she added.
Customers' satisfaction was also rated highly as interviewees agreed to efficient loan approval process and reliable and easy-to-use Tala application. About 98 percent bared their understanding of the loan terms and conditions, as 99 percent trust Tala with their personal information. Around 70 percent said they did not have a similar service elsewhere, and 84 percent could not find a good alternative to Tala's digital loans.
"The Philippines is a key market for Tala as it provides opportunities for growth. All the figures and statistics we've shown today showcase the love, dedication and care we have for our Filipino customers which, in turn, is returned by them in full. We strive to continue to be a trustworthy, transparent and life-changing service to all Filipinos," said Tala chief risk and strategy officer Kunal Kaul.
Image credits: Tirachard Kumtanom/Pexels