After experiencing a rough ride for two years, the country's tourism industry is poised for a rebound.
Peter Vazan, chief executive officer of the International Travel Network, part of Trevolution Group, told the BusinessMirror that in 2021, when there was a gradual reopening of borders and lifting of travel restrictions, a lot of passengers delayed purchasing their tickets for the last few weeks.
Based on January 2023, Vazan pointed out that more passengers are returning to pre-pandemic booking patterns. "Last year, the proportion of passengers who booked their flights less than a month in advance, decreased by nearly 20 percent," he said.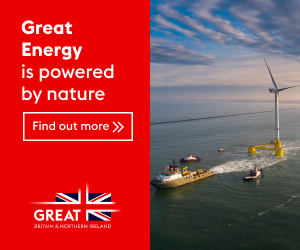 Even if conditions have changed, Vazan said it has created a lasting trend. Further, he said there is more to gain for travelers who book their travel months in advance, as it often enables them to secure the best deals.
With an expected boom in the tourism sector enhanced by revenge travel, Vazan said they plan to expand in the Philippines through huge hiring plans for Manila and Cebu—and building another office in Cebu City.
He urged both foreign and local tourists to visit the country, especially those located outside Metro Manila.
"The Philippines is a fascinating country with plenty of sites to explore—with around 7,640 islands and six UNESCO World Heritage Sites, the country definitely has what to offer. Over the years, tourists from all over the world came to visit the Philippines—it has already been one of the top destination spots for travelers during pre-Covid. 2023 is the first full year since the Philippines reopened," he explained.
Vazan said the growing demand for travel indicates the travel confidence for Filipinos is back. Meanwhile, he said the country seems to accommodate the growing demand, too. The government aims to double tourist arrivals and target 5 million tourists this year, slightly more than double the 2.6 million tourists in 2022.
At the same time, their group, which belongs to the Dyninno group, wants to pursue a sustainable agenda in the local tourism industry. It has teamed up with Lufthansa and made it an internal company policy to offset its emission levels by investing in Sustainable Aviation Fuel (SAF). "By doing so, we want to set an example for ourselves and others to adopt sustainability as a way of life," he said.
Citing data from the Department of Tourism (DOT), Colliers Philippines noted that foreign arrivals as of November 14, 2022, reached 2.0 million, already exceeding the full year target of 1.7 million arrivals. The United States, South Korea, and Australia were the top source markets during the period.
Meanwhile, hotel occupancies in the capital region as of H1 2022 reached 47 percent, up from 44 percent in H2 2021, as we saw the return of business travel and the resumption of MICE activities.
The DOT also reported that visitor arrivals from February to September 2022 generated P100.7 billion (USD1.7 billion) in visitor spending, higher than the P4.94 billion ($8.4 million) a year ago.