DAVAO CITY—The autonomous status of Notre Dame University (NDU) has been extended to 2025, the Bangsamoro Region's education ministry announced.
The Ministry of Basic, Higher and Technical Education (MBHTE) has prolonged until July 31, 2025 the longest-operating university in the region's autonomous status.
Education Minister Mohagher Iqbal said the extension was in-line with the Commission on Higher Education's (CHED) Memorandum 07, Series of 2023 which extends the validity period of Autonomous and Deregulated Status Granted to Private Higher Education Institutions.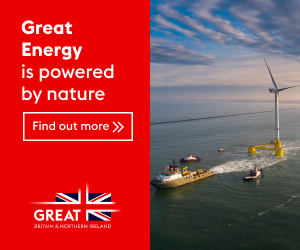 This is also aligned, according to Iqbal, with Memorandum 46, Series of 2012 or the "Policy-Standard to Enhance Quality Assurance in Philippine Higher Education through an Outcomes-based and Typology-Based QA."
He said the university has set the bar higher for other educational institutions to follow: "Accordingly, apart from occupying a part of history in Central Mindanao, NDU had also produced many exemplary professionals."
During the university's 75th founding anniversary celebration last month in Cotabato City, Iqbal was certain that "many of our public schools can learn from [NDU] on school management, especially in the area of education coordination."
The MBHTE described the higher education institution as "focusing on the learners' transition from elementary up to college levels in one indivisible education continuum—an integrated system of education as provided in Republic Act 11054 and the Bangsamoro Education Code."
"Educators in all sectors have crucial roles in shaping the future of the Bangsamoro, and we hope that the NDU family will remain a critical partner of the MBHTE in implementing significant reforms in the Bangsamoro education system through moral governance," Iqbal affirmed.
Meanwhile, the Bangsamoro Information Office said the MBHTE signed an agreement with Cotabato State University "focusing on the rehabilitation of the latter's sports facilities…for educational and other related activities."
The ministry is allocating a total of P7,370,410 for the rehabilitation of sports facilities, which include a grandstand, 400-meter track-and-field, 25-meter x 10-meter swimming pool, four comfort rooms, and fencing of the area.
"The purpose…is to improve the sports facilities, which shall serve as venues for the Bangsamoro Autonomous Region in Muslim Mindanao Athletic Association Meet, training of teacher-coaches and learner-athletes of BARMM in their sports activities, and other…activities of MBHTE and BARMM government," Iqbal said.