ACCORDING to the Philippine National Police (PNP), there are many types of Internet scams. This means that those who shop online and use their credit and debit cards and e-wallet apps to pay should always be alert to these scams. Actually, even if you use the cash-on-delivery method, you are still vulnerable.
One of the most common online scams is "boiler room," which refers to an outbound call center selling over the phone questionable investments such a foreign currency or even crypto currency. The PNP has warned that if "the offer seems to good to be true, it probably is."
Card skimming, meanwhile, is the illegal copying of information from the magnetic strip of a credit or ATM card. Once these nefarious groups or individuals get your details, they can access your accounts and create a fake or cloned card with your details. They can then run up charges on your account.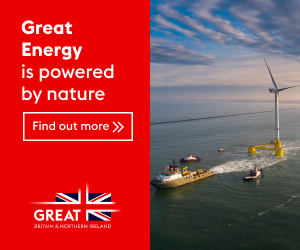 Another fairly common method is called the romance scam, wherein a person who claims to live in the United States or Europe will woo a woman via a dating website or some other platform and, once a relationship has been established, will suggest the intended victim move the relationship from the website to a phone, e-mail and/or Facebook Messenger. Once trust has been gained, the scammer will tell sob stories of financial difficulties or illness in the family, so the victim will then send cash or expensive gifts.
On a smaller scale, there are a lot of scammers on stan Twitter, where young and innocent K-pop fans are sometimes fooled into paying for albums and merchandise that never arrive. I know of people who paid for photo cards and when they parcels came, what they got were drawings and fake photo cards.
Perhaps the most common online scam these days is phishing, wherein scammers create e-mail messages and web pages that are replicas of existing legitimate sites and businesses. These fake sites, e-mails and even text messages often have links that trick users into submitting personal, financial, or password data. These emails also often ask for information such as credit card numbers, bank account information, and passwords. Armed with these information, the scammers will find it easier to commit fraud. Fake web sites, which are duplicates of those of real brands, can also be created to fool customers into ordering and paying.
Last June 6, 2022, IKEA's Pasay City store received a report from a consumer who saw a Facebook ad with the Swedish furnishing brand's name, likeness and trademark. The customer thought it was a legitimate website and so they placed an order and never got the item.
IKEA Pasay has taken immediate action against these scammers and continues to urge customers to remain vigilant and only purchase on official and verified IKEA web sites. As of March 1, 2023, a total of 64 fake web sites have been reported by consumers to IKEA Pasay. This information has been turned over to the global headquarters in the Netherlands for assistance in going after these fraudulent "sellers."
IKEA has also gone beyond its internal measures by having its Product Requirement and Compliance team file a formal report with the cyber crime division of the PNP.
IKEA is also currently supported by the cyber crime division of the Department of Justice to help crack down on these scammers, and the company has invested in promotional efforts to inform the public about the fake websites.
IKEA web sites only use three URLs: www.ikea.ph, www.ikea.com, and family.IKEA.com.ph. The public can report fake websites to the company, or they can also go directly to the authorities for proper support and concrete next steps. For social media platforms, simply look for the verified badge or the check mark next to the account name to ensure security. When purchasing items, it is always best to transact through the official IKEA website or the Ikea Shopping app, which can be downloaded from Google Play or the Apple Store. Meanwhile, for IKEA Family members, access the dedicated IKEA Family web site.