The train slowed and then stopped at Strasbourg station. I left the platform and followed the signs that directed me toward the city center. The moment I saw the historic center, I knew that I would like this city more than Paris.
Strasbourg is 2000 years old, with vestiges of its past scattered throughout the historic center. The latter has been a UNESCO World Heritage Site since the late 1980s. The city straddles French and German cultures as its history shifted from France to Germany and back to France because of wars and conquests over the centuries. Fast forward to today, and it's also home to European and non-European institutions and organizations.
The most noticeable attraction and landmark in Strasbourg is the towering cathedral. The Cathedrale Notre-Dame is a fine example of Gothic architecture. The distinctive reddish façade of the cathedral is due to the red Vosges sandstone used as its building material. If you try hard enough (that's squinting for people with poor eyesight like myself), you'll see sculptures depicting Christian figures and events. Another distinctive feature of the cathedral is its centuries old stained-glass windows.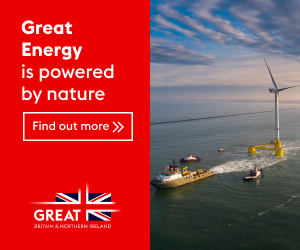 Strasbourg has many architectural wonders that grab your attention. One such example is the Maison Kammerzell, an old burgher's home and an example of Alsatian architecture. This old house dates to the 15th century, when merchants used it to sell all sorts of items. The Reformation took hold of Strasbourg in the 16th century. The Eglise de Saint-Thomas was at the center of this shift.
I made my way to Quartier des Tanneurs or La Petite France (much easier to pronounce and remember). A walk around this charming part of the historic center will take you back in time as you weave in and out of the narrow streets and canals with the half-timbered houses as your background. Leather tanners and fishermen used to populate this picturesque neighborhood in the 16th and 17th centuries.
Amidst all the history, I found a modern city that managed to connect the old with the new. The restored and maintained historic buildings and museums provide visitors a glimpse of what life was like centuries ago. Some of the old buildings are now cafes, restaurants, or hotels that cater to all sorts of visitors. However, Strasbourg still felt like a place of nostalgia where you could reminisce about a time you were never born in.
Fairytale-like Colmar
Colmar was a convenient destination from Strasbourg because it was only about 30 minutes away. I took the train and waited until our arrival at Colmar's station. As soon as I walked into Colmar's preserved old town, I felt like I had entered a storybook. The wooden houses were in pastel colors of yellow, red, blue, brown, and all their shades in between. I couldn't help but feel like a child again. The town itself is small and easy to explore on foot. It doesn't have the grand churches, palaces, buildings, statues, and streets that showcased the imperial power and influence of France's past compared to what I saw in Paris. Colmar was the perfect break from the big cities I've been to.
During the medieval ages, Colmar was a booming marketplace and a melting pot of different religious orders, from Protestants to Dominicans to Catholics. The Eglise Saint-Mathieu (Protestant), Eglise des Dominicans (Dominican), and St. Martin's Church (Catholic) are visible representations of these orders. I walked in and out of the little squares and plazas and along the cobblestone streets. Each area used to be bustling grounds for locals to ply their trade as locksmiths, bakers, tanners, and fishermen centuries ago. Nowadays, Colmar is a popular tourist destination, with boutiques, cafes, restaurants, and hotels dotting the old town.
I bid farewell to Colmar after a few hours spent getting lost in its old town. I would've loved to spend more time in Alsace, but for now, I'd settle for a glimpse of it. A visit to this region was the break I needed from the hustle and bustle of Paris.
Image credits: Joshua Berida