CARLOS "CALOY" YULO vowed to still strive for gold medals in Cairo despite having qualified for this year's world championships—a Paris Olympics qualifier Antwerp is hosting in September.
"I'll try to win them all," Yulo told BusinessMirror Friday at the Gymnastics Association of the Philippines (GAP) Grassroots Training Center inside the Rizal Memorial Sports Complex.
"It's hard, but I managed to adjust and I hope to win again," he added.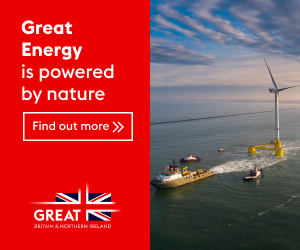 Yulo collected gold medals in vault, parallel bars and floor exercise in the first three legs of the International Gymnastics Federation World Cup Series in Cottbus (Germany), Doha (Qatar) and Baku (Azerbaijan).
Those victories were enough for Yulo to become world champion again in Antwerp which is hosting the competitions from September 29 to October 8.
The floor exercise (2019) and vault (2021) world champion is in town for a few weeks rest before flying to Cairo for the fourth and last leg from April 27 to 30.
He'll be targeting the gold medals in floor exercise, parallel bars and vault and also aims to improve in rings in Cairo.
After three legs, Yulo ranked No. 2 in parallel bars with 75 points and No. 3 in floor exercise (30 points) and vault (55 points).
"Once you qualified in one apparatus, you're already qualified in all events in the world championships," Yulo said. "I just have to learn more how to focus."
Yulo thanked his long-time Japanese coach, Munehiro Kugiyama, and GAP president Cynthia Carrion-Norton—who joined him during a formal turnover ceremony of first-class gymnastics equipment worth P7 million from the Japanese government for the GAP Grassroots Training Center.
Former President Gloria Macapagal Arroyo and Japanese Ambassador to the Philippines Kazuhiko Koshikawa also led the turnover ceremony.
"We, Filipino gymnasts, are very thankful to the Japanese government for donating these apparatus to the GAP developmental center," Yulo, 23, said. "All young gymnasts will have the opportunity to hone their skills with these new equipment."
Yulo will return to Tokyo on March 27 to resume his training.
The equipment, Koshikawa said, are parallel bars, a balance beam, vault and soft mats, all passed FIG standard.
"Soon Filipinos will have future world champions like Caloy and why not? The next generation will be more talented in gymnastics and we're very appreciative of their response," Koshikawa said. "We are very proud to be of help."
Carrion-Norton said that the new equipment would be a big help to GAP's grassroots program.
"We would like to thank the Japanese government for their generous help through the Grant Assistance for Cultural Grassroots Project in setting up this facility for our aspiring gymnasts who can now train and develop their skills and talent using quality equipment," Carrion-Norton said.