This March, Vista Land, the country's leading integrated property developer, unveiled its newest lifestyle attractions in Parvana at Praverde by Vista Estates.
Located along Governor's Drive, in Dasmariñas City, Cavite, Praverde is located at the crossroads of six thriving growth areas, including Metro Manila and Tagaytay City.
Dubbed as a nature sanctuary, Praverde sits on a nearly 12-hectare verdant haven featuring modern living spaces burrowed within green spaces and lifestyle centers.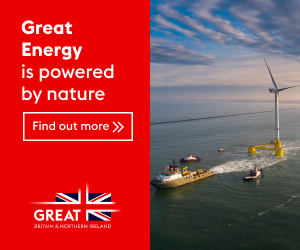 A combination of the Spanish "pra" and "verde" – meaning "into" and "green," Praverde provides its investors with ease of access to everything essential through its two distinct nodes – the commercial and retail hub, and the residential hub – both centrally integrated and enveloped by lush foliage.
Greenscapes of Parvana
The estate's commercial and retail hub, aptly called Parvana, meaning "butterfly," draws inspiration from the city's icon that symbolizes its breathtaking transformation over the years. Parvana will soon become home to unique retail concepts, a supermarket, and a wide range of dining options for residents' enjoyment and convenience.
The recent unveiling of Parvana marked the introduction of new lifestyle greenscapes that will surely delight Praverde's residents and guests. People can go for a relaxing stroll after a hard day's work at The Gardens of Parvana, as well as the Mango Lane. Reminiscent of Europe's famous labyrinth gardens, Parvana's Garden Maze is designed to be a walking path for those looking for a calming meditation spot. To encourage children to stay active and enjoy the outdoors, a Play Park has been included in Parvana's offerings. A Koi Pond, traditional feature of Japanese gardens, adds vibrance and color to Parvana's picturesque panorama of lifestyle spaces.
Live and Breathe Easy in Praverde
At the heart of this urban oasis is Praverde Residences, a cluster of mid-rise vertical residences, built for life and leisure. It is specifically designed to cater to the ever-growing demands of the upwardly mobile segment of the market. Its wellness-themed amenities include a playground for kids, a clubhouse with pavilion to hold special gatherings. To encourage its residents to lead a healthier lifestyle, it also offers a swimming pool and jogging paths. Pocket gardens and seating areas are strewn across the enclave where people can sit and just rest easy.
Apart from vertical residences, Praverde also offers Mediterranean-inspired house and lot properties filled with the scenic landscapes of Praverde.
Praverde is a place where time moves in a linear fashion, memory in another. Each moment spent in this tranquil retreat becomes a remembrance of times well-spent with the people who matter most.
AN INVESTMENT INTO A BETTER WAY OF LIVING
Vista Land is investing into these master planned developments, making good on its promise to its homebuyers and investors to continue to create superior offerings, and more importantly, deliver excellent long-term investment growth.
Ready to aspire for amazing? Explore Vista Estates' grand master planned communities.
Visit https://vistaestates.vistaland.com.ph or follow us on social media @VistalandAndLifescapesOfficial.