If you think you have been exposed to the HIV virus, Department of Health officer-in-charge Maria Rosario Vergeire said that it is important to get tested and to start treatment.
"If you think that you have engaged in risky behavior, get yourself tested for HIV. The test and treatment for HIV is free. All you have to do is to go to your local governments," Vergeire said.
The DOH said that HIV is a viral infection that attacks and slowly destroys the immune system of the infected person that leads to "immune deficiency."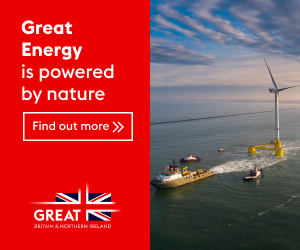 It is progressive and can lead to the lack of body defense to all kinds of infection including those that don't normally infect people and can also lead to cancer susceptibility.
Unprotected sex
Vergeire said that unprotected sex remains to be the leading cause of the transmission of HIV in the country.
"The most common cause ng HIV here in our country and even around the world is unsafe sex," she said.
Likewise, Vergeire said they are also looking at mobile dating apps that tend to influence risky sexual behaviors.
This is aside from lack of awareness and peer pressure, she said.
HIV cases in January
The DOH said that based in the HIV/AIDS Registry in January, of the 1,454 new HIV cases, 79 were adolescents aged 10 to 19 years old and seven were children less than 10 years old.
The report stated that most of the adolescent cases acquired HIV through sexual contact. One case, however, had no data on the mode of transmission.
Transmission
The virus is passed on to another person through infected blood like blood stained needles/medical instrumentations, sexual contact between casual acquaintances or with strangers/multiple partners, or partners of infected OFW, sharing of needles among drug users or accidental needle pricking or trauma among health professionals, according to the DOH.
HIV infected individuals can infect unsuspecting contacts because of their normal looking physique.
The spread of the disease happens before identification of the disease is the most treacherous of all possibilities.
Not a death sentence
Vergeire said that HIV is not a death sentence.
"HIV is no longer a death sentence. It is not like before where people thought that HIV is a death sentence," the DOH official said.
"The medicines that you will be taking can maintain and sustain your life and you become productive for a very, very long time," she added.
Action plans
In January, the DOH and the Philippine National AIDS Council (PNAC) had a strategic planning assembly to address the high number of cases of HIV and acquired immunodeficiency syndrome (AIDS) in the country.
Vergeire also assured that the DOH is committed to combat the discrimination and stigma associated with HIV.
"Through this strategic planning, the actions to address the HIV crisis combined with factors that fuel the epidemic such as social and gender inequalities, stigma and discrimination, structural barriers that prevent equitable access of affected populations to prevention, treatment, and care, and challenges placed on health, non-health and community systems, will be harmonized and concretized," Vergeire said.
Image credits: Rewpixels.com | Freepik.com