On April 13th, the Philippine Suzuki Youth Orchestra (PSYO) will be taking center stage inside one of Manila's most iconic locations—the Manila Cathedral-Basilica—to perform a special Easter concert entitled "Risen".
This concert marks a historic moment for all—it marks the first youth orchestra to have been endorsed to play in Manila Cathedral and it also happens on the eve of the installation of Msgr. Rolando R. dela Cruz as its new Rector.
PSYO is a training orchestra for young string instrumentalists aged nine and above with a wide repertoire that includes favorite pieces from the Baroque, Classical, and Romantic periods, as well as hits from contemporary music.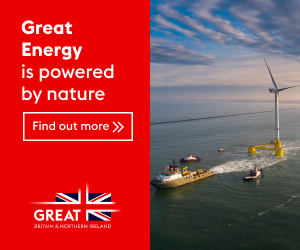 A Celebration of Hope and New Life through Music
The concert seeks to honor Msgr. dela Cruz's vision for Manila Cathedral—that it would become not only a place of worship but a center of music and culture, bringing in more people into its walls with beautiful melodies and inspirational performances from world-class musicians such as Ryu Goto, a Japanese-American concert violinist who previously played with the Philippine Philharmonic Orchestra (PPO) in 2018. It was the last orchestra that played in the Cathedral.
Risen is set to be a spectacular performance, brimming with hope and new life, a perfect way to commemorate Easter. Through this concert, the PSYO brings an experience of captivating music and rebirth as they play classical music pieces from the Baroque and Classical periods as well as beautifully arranged contemporary pieces specifically for the Easter season—a theme that reflects revival on this joyous holiday.
"Music has always been an integral part of our faith," says Msgr. dela Cruz. "It is my vision to create a vibrant cultural atmosphere in our church where young minds can come together to appreciate music and faith."
An Uplifting Evening of Music with Our Country's Young Talents
This upcoming concert will bring together some of the most talented young musicians in our country to perform a selection of timeless classics. Witness them create their versions of these "old" sounds, from pipe organ music to vocals and string orchestral music.
Concertmaster Theodore Julius Tan, the first-prize winner of the National Music Competitions for Young Artists Foundation (NAMCYA) in 2022, will be leading the group as they perform Mozart's "Eine kleine Nachtmusik" and "Divertimento in D major", among other familiar staples of the classical repertoire by Bach, Mozart, and Handel. The concert will also feature dynamic pieces where special performances featuring PSYO's principal musicians, the Spectrum Cello Quartet, and young vocalist Jamie Rose Ong, will take center stage. The orchestra's pianists will also have a treat for early concertgoers who will get to be serenaded by pipe organ music as they enter the Cathedral.
The teachers who trained the kids include Herrick Ortiz, PSYO Music Director and PPO cellist; Patrick Garcia, PSYO Resident Conductor and luthier. Special guest faculty members are Virna Valerio, seasoned violinist and mentor; and Professor Carolyn Cheng, a pianist and organist as well as President of the Philippine Suzuki Association (PSA). Also assisting the pianists to prepare for the concert is Raphael Martin Andaya, Manila Cathedral's pipe organist.
Under the tutelage of these veteran musicians and teachers, this special performance promises to bring about a refreshing experience for everyone who attends. Msgr. dela Cruz invites you to "let the music of these talented young musicians take you on a journey of hope, renewal and joy."
It has been a long journey for the children, and the joy of performing classical music in a sacred space such as the Manila Cathedral is one that both they and the audience will never forget. Join PSYO on April 13, Thursday at 6:30 PM for their Easter Concert "Risen"—an evening filled with music, culture and faith.
Risen is co-presented by the PSYO and the Manila Cathedral, with the support of Intramuros Administration, DZFE 98.7, Crossover Radio Online and Prince Albert.
How to purchase Risen concert tickets
For ticket inquiries, message 09064311407 via Viber or click the link bit.ly/3mrdp8c or scan the event QR code. This will take you to the registration portal for the Risen concert tickets. You may claim your concert tickets at the reception area by presenting a copy of your proof of payment.
The reception will be open from 5:30 pm to 6:15 pm. Choice of seats will be on a first-come, first-served basis.