The Land Bank of the Philippines (LandBank) has approved a total of P162.8 million in loans for 17 fishers' associations and seven fish trader groups in Bohol under a program that seeks to reduce fish prices in the province.
LandBank said groups availing of loans will enjoy an annual interest rate of as low as 2 percent, with a repayment period of five years, payable every six months from the date of the initial drawdown.
The state-run financial institution and the local government of Bohol have rolled-out an "innovative" fish buy-back scheme that will provide fishers a sure market for their daily catch while reducing the price of fish in the province.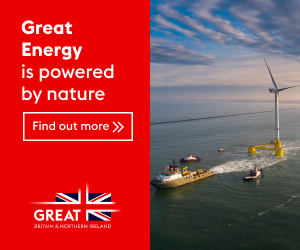 "We are pleased to take part in this timely and impactful initiative to advance the local fishing industry, which will benefit both local fishers and consumers," LandBank President and Chief Executive Cecilia Borromeo said.
Under the program, the Bohol government will directly buy the fish catch of local fishers' associations and handle the sales to partner trader groups.
LandBank will ensure the availability of affordable financing to support the operations of the participating parties and facilitate the disbursement of cashless payments under the partnership.
Under the partnership, LandBank will provide loans to 25 participating fishers' associations through the Department of Agriculture's Agricultural Competitiveness Enhancement Fund, to support the acquisition of fishing equipment such as fishing boats, marine engines, and fish nets, as well as production inputs for fish cage culture.
The bank will also extend loans to 10 partner fish vendor and trader groups for the purchase of local fish catch from the provincial government, including its commercial distribution, at a price lower than the prevailing market price.
For his part, Gov. Erico Aristotle Aumentado of Bohol said, "I'd like to thank LandBank for allowing us to have this project. We cannot do it without your support."
Bohol is expected to officially implement the program in the four priority municipalities of Talibon, Bien Unido, Getafe and Buenavista this March at the earliest, with plans of eventual roll-out in other parts of the province.
Meanwhile, the program will adopt a cashless arrangement for faster and more secure disbursement of funds.
All payments between the provincial government, fishers' associations and trader groups will be facilitated through LandBank's iAccess and weAccess facilities.
Image credits: www.bfar.da.gov.ph