New San Jose Builders Inc. (NSJBI), a Quadruple "A" rated construction company, expects a total revenue of P7 billion once the remaining units of the Victoria de Malate project will be sold out.
"As of now, a total of P5 billion, or more than 50 percent of the units have been sold. Only P2 billion worth of inventories have remained unsold," Leo Barrosa, chief operating officer of NSJBI told reporters on the sidelines during the topping off ceremony on March 10 for its flagship project in Manila.
The 45-story Victoria De Malate, a high-rise residential condominium development, is situated at the heart of Manila. Located along Angel Linao Street, Victoria de Malate is a master planned to be a self-contained, mixed-use development offering prime residential units and commercial spaces. Moreover, it offers future residents majestic views of the Manila and Makati skylines.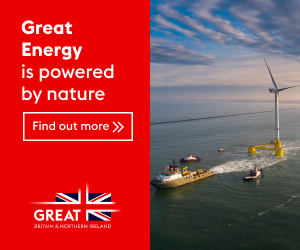 Barrosa said the location of the P3-billion project offers several advantages to future residents as Manila is the center of power, an important hub of business, culture, tourism and entertainment, constantly attracting urbanites, entrepreneurs and tourists from around the globe who are captivated by the Filipino goodwill. Moreover, Victoria de Malate is strategically located in the center of a busy and thriving business and commercial area. It is also accessible to hotels, hospitals, churches, dining and entertainment centers.
He said the turnover to the owners will be done in three phases in 2023. The first stage will involve the first to the 20th (1 to 20) and is scheduled end of June this year while the 21st to the 31st floors are scheduled in September 2023 and the remaining floors (33rd to 45th) floors will be turned over in December also in the same period.
For the night owls, future residents of Victoria de Manila will enjoy its location as Malate hosts the country's hippest bars and dining establishments. Other places to visit abound led by Rizal Park and Baywalk Drive. Nearby are also the must-see spots of Intramuros, the old Walled City, its glories waiting to be explored and heroic tales of yesterday retold.
"Victoria de Malate will be a home where freedom and exclusivity intertwine. A home built on a vision of a great reprieve amidst a bustling city overlooking the vast shoreline of Manila Bay. A sanctuary to many offerings more than what is expected," Barrosa said.
Just like the rest of the NSJBI projects, Barrosa said Victoria de Malate will be an inclusive-centric project as it will also have commercial shops such as restaurants, convenience stores and health facilities and a gymnasium.
Barrosa said there have been a lot of changes in the design and themes of their projects. "Since our chairman comes from humble beginnings as he started as a small contractor, housing contractor and vertical contractor."
"From 1986 to the present, I can't imagine how big it is and Mr. Acuzar will be happy to tell you how he started. From dirt poor to a billionaire, I think Mr. Acuzar's motivation is his childhood experience where they didn't own a house and a property," he added.
Casa de Victoria will just offer 23 sq-m units to the buyers. The future owners will be allowed to combine the units they will acquire. "You just have to combine the adjacent units if you want a bigger unit," he said.
Price range of the 23-sq-m unit is P3 million to P4 million. Target market for Case de Victoria are the B and the upper C segments. "Sixty to 70 percent of our buyers are primary homeowners while the second biggest group belong to the investment category. Most of the secondary home buyers are province-based overseas Filipino workers who want to backup unit in Metro Manila."