MAJOR real-estate developer Robinsons Land Corp. (RLC) and three other companies of the Gokongwei Group have been recognized at the Golden Arrow Awards for their outstanding business practices.
Organized by the Institute of Corporate Directors (ICD), the award-giving body recognizes top Philippine publicly-listed companies (PLC) in corporate governance.
RLC and two other privately held firms of the Group, under JG Summit Holdings Inc., namely, Cebu Pacific (CEB) and Universal Robina Corp. (URC), as well as Robinsons Retail Holdings Inc. (RRHI), which includes supermarket, department store, and specialty retail brand operations, received the Golden Arrow accolade.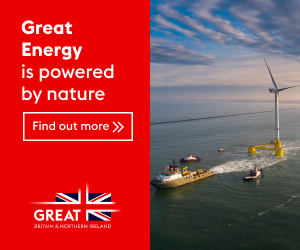 For RLC Chief Financial, Risk and Compliance Officer Kerwin Max S. Tan, the award serves as a proof of their company's strong corporate governance policies.
"We shall continue to implement programs to strictly comply with the Philippine Code of Corporate Governance and internationally recommended corporate governance practices as espoused by the ACGS [Asean Corporate Governance Scorecard]," he shared.
Earning a Golden Arrow needs an accomplishment of a grade of at least 80 points from the ACGS.
Notably, the 260 Philippine PLCs covered in the latest assessment of corporate governance practices in the 10 member-states of the Association of Southeast Asian Nations or Asean had a combined average of 73.80 points, up 7.53 points from the 2020 rankings.
Only 85 companies, or 33 percent of those assessed for this year's edition of the awards, met this threshold.
Gokongwei family-led CEB and URC achieved an ACGS score between 90 to 99 points.
Through the years, the country's leading carrier has been continuously improving its systems to make sure that its operations and services are responsive to the needs of its customers and the whole society.
"We are honored to be one of the recipients of the Golden Arrow Award. This will serve as a reminder for Cebu Pacific to remain committed to the best corporate governance practices as we strive to be the airline of choice of every Juan," said CEB General Counsel Atty. Anne Romadine Tieng, who represented the firm at the awards ceremony held recently at the Sheraton Manila Hotel.
Likewise, URC earned its first Golden Arrow after it got 93 points for its enhanced corporate governance practices over the years.
"This goes to show how the combined efforts of concerned stakeholders become fruitful over the years and will continue to do so," noted Rhodora T. Lao, corporate controller and chief compliance and risk officer of URC.
Meanwhile, RRHI's recognition could be attributed to its significant improvement in its total assessment score.
"At Robinsons Retail, we constantly look at opportunities for improvement and innovation," said Gina Roa-Dipaling, vice president for corporate planning and investor relations and head of sustainability at RRHI.
"This recognition is a testament to the continued work we have done to improve and adhere to best practices in corporate governance to adapt to today's dynamic business landscape and create shared value for all," she added.
With such accomplishments, the Gokongwei Group will keep on striving to be at the forefront of promoting transparency, accountability, and ethical business practices—a vital component of its overall sustainability strategy to drive resiliency, responsiveness, relevance and integrity across its businesses.