From its humble beginnings meant only to provide Covid-19 testing for Filipino seafarers and respond to the requests of numerous local manning agencies for assistance during the onset of the pandemic in June 2020, WMOC Medical and Diagnostic Clinic evolved into a full-service healthcare facility.
It did not take its visionary president Rachelle B. Lopez to foresee the evolution of the company from a mere testing center to a full-service medical facility.
A little over two years after its fledgling start, WMOC finally opened its strategically-located and newly-built facility at Esther Building along Taft Avenue in December 2022. On March 3, 2023, the medical facility had its official blessing and soft opening signaling the start of its quest toward medical excellence.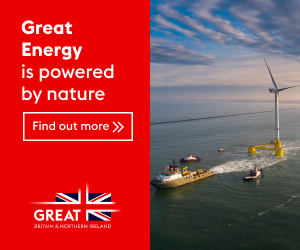 WMOC Medical and Diagnostic Clinic is now open to provide pre-employment medical examinations, annual physical examinations, and medical diagnostics and consultations for industrial, corporate, and private clientele, as well as OFW applicants both in the land- and sea-based sectors.
The company has partnered with top-notch accredited molecular laboratories in Metro Manila and along with its modern and state-of-the-art medical equipment and facilities, is really capable of providing quality, efficient, and reliable testing services to Filipino seafarers and the maritime industry.
"We had our start serving Filipino seafarers and the maritime industry so it is only proper that we continue providing them the services that they deserve when it comes to their medical and healthcare needs as our way of contributing to a prolific industry that is driving the growth of our economy," remarks Rachelle Lopez during the facility's soft opening.
More than investing in modern medical equipment and facilities, WMOC Medical and Diagnostic Clinic has also invested in the most competent doctors and medical staff who all possess the qualifications and experience to perform the required medical services at the highest and most professional level possible.
Apart from providing various Covid-19 testing procedures and standard medical services, WMOC Medical and Diagnostic Clinic also offers basic examinations including complete blood count, routine urinalysis, fecalysis, and comprehensive physical examination. It also offers vaccination services for Hepatitis B, flu, and pneumonia as well as radiologic examinations that include chest X-ray, ultrasound, and 2D echo.
The facility also provides ancillary services including pulmonary function tests, ECG, stress tests, digital visual acuity, Ishihara test, and audiometry.
Providing diagnostics and medical services is one thing but setting a high standard for it is what shall make WMOC Medical and Diagnostic Clinic stand out and soon be a byword among Filipino seafarers and land-based OFWs alike. For WMOC, treading the path leading to medical excellence is not just an objective but a commitment.