AS farm-gate prices of onion plummet, a House leader on Monday expressed confidence that government officials can find funds for the building of cold storage facilities with the same degree of creativity in raising capital for the Maharlika Fund.
"If they boast they can raise hundreds of billions for a sovereign fund, then I am sure they can do that for cold storage facilities that cost P40 million a piece," House Deputy Speaker Ralph Recto said.
The Batangas lawmaker was referring to the cost of one 20,000-bag cold storage facility that the Department of Agriculture will be putting up in six onion-producing areas this year.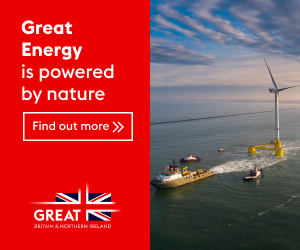 "For me [we should do] equality in prioritization. If it's possible to raise a few billions for an investment fund, maybe it's easier to fund something with a lower value," he added.
"If the idea of a sovereign fund gets an official warm embrace, then why should cold storages get a cold reception?" Recto said.
By prolonging food shelf life, Recto explained that a cold chain system, not just for onions but also for plant and meat products, "will smash the cartelization of trade in some sectors because those who control the refrigerators control the market."
But for cold storages to help farmers, more should be built in "frontline areas," away from Metro Manila and other big cities, which, by one estimate, house 80 percent of national cold storage capacity.
The latter stands at 500,000 tons for all food products, bulk of which are the 151 DA-accredited privately owned refrigerated warehouses in Metro Manila, Central Luzon and Southern Tagalog regions.
"Our 230,000 tons of local onion production, in theory, would already occupy half of our cold storage parking space. There are vegetables, meat and more. Plus vaccines and drugs," he said.
Cold storages, Recto emphasized, "should be the government's counterpart to the farmer industry."
Recto said conserving farm produce raises farmers' incomes, stabilizes supply, lower retail prices, and shields the public from market manipulators.
"It negates the need for imports. The annual postharvest losses in rice alone, if you can save it, you can feed the entire Metro Manila," Recto said.
"So we are in this situation wherein the scarcity of cold storage has made the latter a hoarding device," he said.
Sen. Risa Hontiveros, for her part, said an onion retail price of above P100 is "not too worrisome," since harvests are still underway.
"There will likely be a slight drop in that. But the bigger problem is the fact that onion farmers are not receiving a fair farm-gate price. Hindi dadami ang magtatanim ng sibuyas kapag ganito ang sinasapit nila," the senator said.
The Department of Agriculture, she said, should also learn from India's approach in boosting cold storage supply.
"Sa ilang lugar sa India, tinatapatan ng gobyerno ang investment ng mga negosyante sa cold storage—50-50 sila at sa kapital ng gobyerno unang kakaltasin ang anumang pagkalugi. Right now the amount of cold storage in India is nine times that of the Philippines," Hontiveros said in a statement.
"Walang cartel kung sapat ang cold storage. Wala nang maluluha—konsyumer man o magsasaka—dahil dadami ang suplay at bababa ang presyo, tag-ulan man o tag-araw," she added.
Recto also said the government should "bring out of the freezer" the National Cold Chain Industry Roadmap, "and make the recommendations there appear in the national budget, in GOCC [government owned and controlled corporation] policies."
Worried that the current farm-gate price of P47 per kilo will further drop to as low as P10 per kilo, onion growers have appealed over the weekend to President Marcos to save them from a losing season.