THERE are many definitions of what leadership is. But one thing is certain: that communication and leadership are inseparable. There are many ways to communicate on the job: through the official channels of internal communication, as well as through the omni channels of today that reach far and wide in real time.
One communication method that sometimes is self-effacing and overlooked, yet time and again remains as a potent force of and key to building trust and truth, lasting connection and sincere engagement is that of the personal communication style of the leader, the interpersonal skills to reach out to the other, regardless of station in life, rank or socioeconomic class.
Each leader would have his own style of pakikitungo, pakikipagkapwa tao. But like all communication, the messaging and efforts to build relationships become effective when the receiver accepts and understands, and ultimately trusts.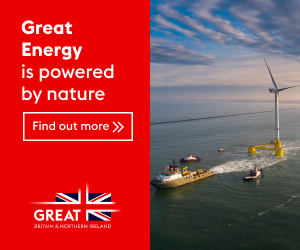 Every leader prides himself/herself and is hailed on the achievements in his/her lifetime, be it an institution or business established, sustained, expanded over time; an innovation or breakthrough, a very viable and profitable company, a crisis well handled, an award, international or industry recognition, a foundation and its altruistic programs and more.
With the passage of time, people, leaders included, move on from an active career to a more sedate lifestyle, well earned from the days of a more hurried pace. Others still keep a hands-on touch but in time, become more legacy building in mindset, as the years go by.
Legacy, we oftentimes associate with tangible accomplishments such as business expansion, from a start-up to a conglomerate. There is, though, a type of legacy that I have been watching with great interest as the years have passed. And, this is what happens when a leader invests in the institution's best asset, as most descriptions go, none other than, its people, in its truest sense.
I served for decades under a CEO who, while the company was thriving, had as his north star not only the business goals and targets, but most importantly believed that the best productivity, commitment, and esprit de corps can be accomplished even in difficult times, if its employees felt and knew that they were part of a corporate family, not just an institution. That each one had a stake in the success of the company, even in daily simple tasks that collectively would amount to a goal achieved, and would contribute his/her best especially in times of duress.
He would address employees by name, go to the gemba (In the Quality Movement, it is Japanese for shop floor), and would find time from his meetings and appointments to listen to what was concerning them. He believed that employees gave their best when they knew that their families were okay and provided for. He found time every Christmas to go around to each office, shake each one's hand, ask them how they and their families were, and pause to take lots of photos with them. In times of duress, he was on site, monitoring personally the progress of the work and encouraging everyone. He was a humanitarian, as one physically challenged employee said. He was concerned when employees or family members were sick. He was described by a female employee as being "one of and one with us."
And as March is Women's Month, I recall he, even way back then, championed the rights of women, charting out a career path in the corporate hierarchy, appointing the first female branch heads and top executives.
He was an approachable leader, a people person, and he lived and walked the company values especially of malasakit.
Ambassador Manuel M. Lopez passed away on January 12, 2023. Immediately, there was an outpouring of grief from employees, active and retired, here and abroad. Retirees came from the provinces and families came to pay their respects in person. Service personnel, union leaders, line and field personnel, and other employees and retirees took turns with top executives as they spoke and recounted the moments that they will not forget. Even as of this writing, employees continue to remember, recount, write about and search their photo albums for the times with him. (Thank you to my colleagues for the photos in this column.)
He was of a prominent family, headed a top corporation in the country, chaired a group of companies, and later served our country as our ambassador. And yet, employees felt part of his own family. For him, it was important that the "employees are our best resources" statement was lived. He rallied everyone to rise to difficult times and to help each other, believing that everyone had a role to play and expertise to share. Time and again, employees would willingly find solutions to serve best. Volunteerism for a customer program or CSR project needed no prodding.
The proof of the pudding is not when one is still in power or position, but when one is no longer in that post.
Leadership and legacy live on in many generations of employees, retirees, and their families, here and abroad. His pakikitungo, pakikipagkapwa tao and his interpersonal communication skills were from the heart.
I served my nearly 30 years under his leadership and up to now, my colleagues here and abroad continue to be solidly bonded, raised with the same values. The passwords that will be his legacy: MML (his initials), and Malasakit.
PR Matters is a roundtable column by members of Ipra Philippines, the local chapter of the United Kingdom-based International Public Relations Association, the world's premier association for senior communications professionals around the world. Ritzi Villarico-Ronquillo, APR, IABC Fellow is a Consultant, Coach and Speaker on Business Communication and Strategic Public Relations with 43 years of experience in leading internal and external communication and PR in corporate, communities, academe and associations.
We are devoting a special column each month to answer the reader's questions about public relations. Please send your comments and questions to askipraphil@gmail.com.
Image credits: FB page of Mike Lopez and Lopez Link as excerpted from RTVM www.rtvm.gov.ph