The United States government, in partnership with more than 60 civil society organizations (CSOs), convened the first-ever CSO Summit in Puerto Princesa City, Palawan, on March 3, said the US Embassy in Manila in a news release.
The event aimed to coordinate action for marine biodiversity conservation and protection in the coastal areas of Northern Luzon, Mindoro, and Palawan that face the South China Sea.
Ryan Washburn, United States Agency for International Development (USAID) mission director, led the CSO Summit. It highlighted the US government's continued commitment to supporting local stakeholders in conserving biodiversity and protecting marine resources from illegal, unreported and unregulated fishing activities of domestic and foreign fleets, the US Embassy said.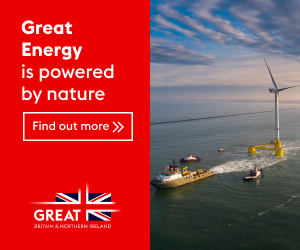 "As an enduring friend, partner and ally, the United States will continue to collaborate with local stakeholders in the western Philippines to support sustainable fishing practices, strengthen food security and advance the conservation of marine ecosystems as we work toward achieving our shared goal of inclusive growth and a free, prosperous, and secure Indo-Pacific region," Washburn said.
Palawan Third District Rep. Edward Hagedorn, USAID Diversity, Equity, Inclusion, and Accessibility (DEIA) Senior Adviser Kathryn Booker-Veloz, and representatives from academia, women's groups and indigenous peoples living along the seaboard attended the Summit.
"We know that the protection and preservation of the West Philippine Sea is a herculean task that requires collective, whole-of-nation action," Hagedorn said in his remarks.
"We thank the USAID Fish Right Program for leading this summit and bringing together representatives from universities, NGOs [nongovernment organizations], municipal fisherfolk peoples' organizations, commercial fishers' associations, the private sector, co-ops, and alliances to prepare a common agenda and action plan protecting West Philippine Sea resources and addressing food security and livelihood issues."
The CSO Summit was organized as a follow-up to the visit of US Vice President Kamala Harris to Palawan in November 2022 where she underscored the importance of the US-Philippines partnership in creating economic opportunities and protecting coastal ecosystems throughout the region, the US Embassy said.
While in Puerto Princesa City, Washburn and Booker-Veloz handed over freezers and other fish drying materials valued at P00,000 ($5,460) to women associations in the fishing village of Tagburos. This donation will help the local fishing community reduce post-harvest losses, the US Embassy added.
The two USAID officials also joined partners from the Gerry Roxas Foundation to award environment grants valued at P64 million ($1.2 million) to four local organizations: Nagkakaisang Tribu ng Palawan, Palawan Biodiversity Conservation Advocates, World Wide Fund for Nature, and Community-Centered Conservation.
Through the grants, the CSOs will implement Palawan-based projects on biodiversity conservation, wildlife protection, natural resource management, and local climate actions.
Currently, USAID is implementing three biodiversity conservation projects covering the Philippine waters in the South China Sea: Fish Right, the Sustainable Interventions for Biodiversity, Oceans and Landscapes, and Investing in Sustainability and Partnerships for Inclusive Growth and Regenerative Ecosystems, the US Embassy pointed out.
The three projects have a combined value of P4.3 billion ($78.2 million) in development assistance from the US government.
Image credits: USAID