FIVE of the 21 players in next week's International Container Terminal Services Inc. (ICTSI) Negros Occidental Classic are expected to crowd for top honors coming off stints abroad even as a couple of aces make their return to the Ladies Philippine Golf Tour (LPGT) in Bacolod.
Top amateurs Rianne Malixi and Mafy Singson, who are currently vying in the Women's Amateur Asia Pacific Championship in Singapore, have confirmed their participation in the March 16 to 18 event presented by MORE Power and serving as the second leg of this year's LPGT following the successful staging of the Anvaya Cove Ladies International three weeks ago.
Daniella Uy, Chanelle Avaricio and Marvi Monsalve, on the other hand, competed in the just-concluded Thai LPGA Classic, making them A-ready for the P875,000 championship to be held simultaneously with the men's tour at the Marapara Golf and Country Club course in Negros Occidental.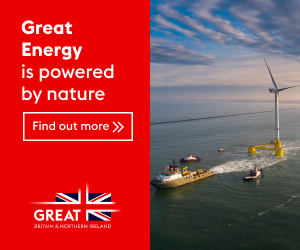 Spicing up the LPGT cast are Sunshine Baraquiel and Mia Piccio, who hails from the host province, with the former back in the hunt for a second LPGT win after scoring a breakthrough at Highlands in 2021 and the latter re-joining the circuit after a long hiatus.
But what makes Piccio, a former Univ. of Florida standout and member of the SEA Games gold medal winning team in 2009, a marked player is her local knowledge of the tight, tree-lined Marapara layout.
With former three-time Order of Merit winner Cyna Rodriguez also resuming her campaign after a two-year break, the title race is expected to be tight and furious with a host of others all primed up for the two-leg Visayan swing.
Iloilo will host the next stop on March 23-25.
Completing the roster are Sarah Ababa, Rev Alcantara, Florence Bisera, Laurea Duque, Kristine Fleetwood, Apple Fudolin, Lovelynn Guioguio, Majorie Pulumbarit, Pamela Mariano, Eva Miñoza, Gretchen Villacencio and Harmie Constantino, who swept the last two legs last year, including the inaugural Villamor Match Play Invitational.
Reigning Order of Merit winner Chihiro Ikeda, who reigned at Mount Malarayat and Eagle Ridge-Aoki last year, is also in the fold, itching to make up for a so-so showing at Anvaya Cove.
But focus will surely be on Malixi, who swept all her three LPGT stints last year, winning the Luisita, Valley Golf and Riviera legs, with Singson upending the pros in a scrambling finish at Splendido Taal.
Uy and Avaricio are also fancied to dispute top honors with the former gunning for a follow-up to her breakthrough win at Riviera in 2021 and the latter seeking to duplicate or better her three-title romp last year.