F2 LOGISTICS coach Regine Diego took no chances in dealing with a winless Army side by fielding in her core for a 25-15, 20-25, 25-20, 25-13 victory and the third semifinal berth in the Premier Volleyball League All Filipino Conference at the Filoil EcoOil Center in San Juan City on Saturday.
Their stinging second-set loss notwithstanding, the Cargo Movers came out of the match on top and thwarted the game Lady Troopers in a tense-filled third set then blasted them in the fourth set to join early semifinalists Creamline and Petro Gazz.
But the Cargo Movers, who ended their eliminations campaign on a 6-2 card, must consolidate and firm up their game in the single round robin semis in pursuit of a shot at the crown after finishing sixth in this tournament, then the Open Conference, last year.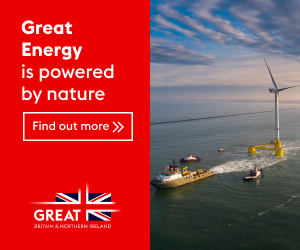 "We need to work hard, it's war in the semifinals," said Kim Dy, who led F2 Logistics' assault again with 22 points for another best player of the game honors.
"I'm super happy because I'm part of this. Maybe, F2's part of [PVL] history," said Diego, referring to the franchise's first semifinals appearance in the country's premier league organized by Sports Vision. "Hopefully, we can achieve more."
But after dropping the second frame and getting dragged into a tight battle in the third, the Cargo Movers dominated the fourth, taking the first six points, padding their lead to 10-2 and 18-8 before cruising to victory.
In their decisive run, Diego found the chance to tinker with her roster, pulling out some of her starters in favor of the off-the-bench players.
A block on Audrey Paran capped their win and marked their advance to the semifinals for the first time.
Kim Fajardo, who produced 23 excellent sets, got every Cargo Mover involved with her superb playmaking skills with Aby Maraño scoring 13 points, Elaine Kasilang finishing with 10 points and Majoy Baron and Ivy Lacsina adding nine points apiece.
After stunning their fancied rivals to draw level after two sets, the Lady Troopers kept putting the pressure on their fancied rivals, forcing a tie at 18 on a crippling 6-0 run capped by a Royse Tubino kill.
F2 Logistics regrouped and countered with four straight hits and after Army took the next two points, the Cargo Movers closed them out with three straight points, including a Kasilag crosscourt, baseline hit, a Mary Esguerra attack error and a Kasilag-Baron block on Tubino.
The Cargo Movers showed up without their top hitter in Myla Pablo, who opted to take a rest after cramping out in their four-set ouster of the Choco Mucho Flying Titans last Tuesday. But the rest stepped up to dominate the Lady Troopers in the early going.
Just when they thought they had the Lady Troopers all figured out after scoring a lopsided 10-point win the opening frame, the latter surprised them with a strong start in the next, wresting a 13-8 lead, battling back from a 17-20 deficit before outdueling the Cargo Movers in the stretch, winning the last five points capped by a Nene Bautista ace.
Army, which drew 19 points from Tubino and a combined 26-point output from Lut Malaluan, Bautista and Paran, fell to 0-7.