A FACULTY member from the Technological University of the Philippines (TIP) topped the just-concluded doctoral dissertation competition in Sydney, Australia.
Engr. Ma. Teodora Gutierrez, an assistant professor under the Industrial Engineering program of TIP-Quezon City, was cited for developing a template that could help address common manufacturing problems through her paper: "A Model for Production Possibility Frontier of an Enterprise Using Multi-Objective Optimization Approach."
Her work was the best doctoral dissertation out of eight other research projects presented in-person and online in that division at the First Industrial Engineering and Operations Management (IEOM) from December 20 to 22, 2022.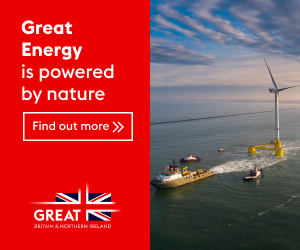 Engr. Gutierrez's goal was to help her case study subject—a Philippine-based steel company—find optimum solutions that would help its operations managers minimize production costs and wastes, subject to the availability of resources.
"I came up with this study to formulate a model for this particular [firm using their data, and solved a problem via] the operation-research technique," the TIP faculty member noted. "So, this one is more complex because there are tradeoffs."
Engr. Gutierrez was referring to the seemingly contradictory approach of "doing more with less" to increase productivity. In theory, she said, this can be done by achieving what is called a "Pareto optimal solution" to meet multiple objectives.
"Pareto optimality," or "pareto efficiency," is a concept commonly used in economics to describe a scenario where resources are allocated in the most efficient way possible without making one side of the equation better off or worse than the other.
Engr. Gutierrez, a 21-year faculty member, presented her paper virtually. She has been working on it as part of her Doctor of Engineering in Engineering Management studies at the Polytechnic University of the Philippines in Manila.
Her triumph at the Australian conference of the IEOM Society is her first international recognition. Prior to the achievement, Engr. Gutierrez has performed research on improving productivity in a semiconductor subcontracting company, and worked with other researchers on a solution to decongest the Manila Port using model simulation, among other studies.
IEOM Society is a nonprofit global organization "dedicated to the advancement of industrial engineering and operations management discipline for the betterment of humanity."