I believe in the power of innovative ideas to transform our world. But behind any new concept is a dreamer or idea maker.
There are times when a few friends and I would look at each other and say: "You know, I thought of that idea before." Indeed, a breakthrough invention or contraption could be something many others have also been toying with in their minds but never really seriously pursued.
Remember the pager in the old days? I told my wife then about my wish to come up with a pager that could answer back immediately, instead of having to look for a phone to talk to the person who paged you. Voila, now we have the cellphone.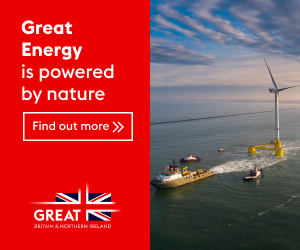 In the '70s, I was working in advertising and in those days, we had to go to the client's office to present to him every single ad for approval prior to release to the publication. It was draining for me and in exasperation I broached my seemingly far-fetched dream of a TV and a phone directly connected to the client's office so we could just present our work by remote communication. I even remember coining it as "tele-meeting." Everyone laughed.
That dream became true in just a few decades. Now, with the Internet and digital technology, an ad layout or storyboard can be created, presented, revised and approved on the spot through a tele-conference without leaving your desk or table.
Over the years, I had out-of-the-box ideas for ads that were shot down by narrow-minded clients, only to see practically the same concepts played out in highly acclaimed commercials created by today's Gen Z talents.
In my young days I wanted to be a film scriptwriter. I watched all kinds of films, even the Dracula films of Hammer Productions. As I watched those films, an idea for a gothic horror film set in the Philippines in the late 1800s was hatched in my mind. For the main protagonist I wanted a historical figure, the revered hero Jose Rizal has a shadow life as nemesis of local demons such as mangkukulam, kapre, and manananggal in Binan and other parts of Laguna, using the knowledge he learned about vampires and underworld demons from Dr. Van Helsing when they met in London. I thought it was a good allegorical narrative depicting Rizal fighting the abusive colonial authorities and native traitors preying on the indios on a symbolic level. It certainly was a startling concept for a Filipino film at that time but I was never able to come up with the script. Then, later on, a book entitled "Abraham Lincoln: Vampire Slayer" came out and became a bestselling book and a hit movie. The story had essentially the same idea as mine: combining history with horror fantasy.
When I see these developments, I just console myself with the useless illusion that my thinking is ahead of my time, like the great Leonardo da Vinci. LOL.
At home, I used to observe that my wife would throw the stalks of kangkong leaves after selecting the young leaves for the sinigang or adobo. Such a waste, I thought. Being a believer of the saying "waste not, want not," I then wondered if the stalks of kangkong leaves could be converted into something useful or beneficial. I jotted down some possibilities: fermented kangkong, similar to burong mustasa, atsarang kangkong, or kangkong tempura along the same idea of the Japanese camote tempura.
Little did I know that those why-not-ideas have now been turned into moneymaking food items: kangkong leaves are being sold as snacks. We also have malunggay, pandesal, malunggay chips, garlic chips, mushroom chips and other products that are all in the vein of my recycling or conversion idea.
Just the other day, I saw a write-up about this new invention that can convert orange peelings into bio-cups. Why not also banana peelings? Or other fruit peelings we just throw in the garbage?
Only the other day, from out of the blue, a long-time friend wondered, "with your knack for creating good ideas and concepts, how come you're not rich and famous?" Surprised by that frank remark, I just shrugged my shoulders and managed to reply with a poorly crafted bon mot: "Blessed are the idea makers but they will be rich only in spirit." I confess there was a slight prick in the heart. Touché!
Walt Disney said, "All our dreams can come true, if we have the courage to pursue them." He should know—it is said that his dream of creating Disney World was rejected 302 times before it came to fruition.
But just a caveat for the young dreamer who fancies himself as the next Walt Disney. Not all geniuses can be able executors of their ideas. The Filipino Inventors Society Inc. has a long list of members with patented inventions but few of them, if any, have become commercial successes.
The hard truth of life is that you might be truly creative but you may not have the smarts or guts, stamina and perseverance to get your idea to fly in the way Bill Gates or Jeff Bezos has. Or, yes, luck. Because even if you work your heart out, statistics show that most likely you will still fail.
This brings me to a tale of two great inventors: Nikola Tesla and Thomas Alva Edison. Nikola Tesla dreamed the future while his opportunistic rival Thomas Edison seized the moment.
Tesla had great ideas but most of them were far ahead of the time, and he did not have the knack or the savvy for getting financial backing and seeing them come to fruition. On the other hand, Edison had a genius for picking ideas started by others, getting investors to fund his activities and making his inventions immediately applicable. He was an idea maker, opportunity grabber and entrepreneur, all rolled into one. No wonder he became much richer than Tesla.
The history of mankind is all about yin and yang. Some people dream and say why not, some people say let's run with it and become wealthy.
Once or twice, like Antonio Salieri in the film "Amadeus", I looked to the heavens and asked: why give me the gift of making ideas yet deny me the talent for turning them into gold? But I have made my peace with the Great Creator and have long accepted the fact that I am better as an idea maker than an opportunity-reaper.
I will not get rich or wealthy. I will never be successful, if wealth is the measure of success.
Someone said: When you are in tune with your ability and your value, you become in tune with yourself. Knowing your role in the grand scheme of life and being contented about it, you start to develop more as an individual with a clearer sense of who you are and what makes you truly happy. I am happy to live in the realm of ideas.
In fact, I am in my element when I sit down on my desk and think the idea through. The thing is, I love the process. Sometimes at the end in the cold light of day, I might find it's an atrocious idea. But then I begin again because I enjoy the brainstorming part of it. The exhilarating compulsion to reach the eureka moment is what's driving me and keeping me alive.
When my life's hourglass finally runs out, all I can leave my heirs will not be documents of owned properties and possessions, but a different kind of wealth: old notebooks and digital archives of ideas that I can only hope will have a far more lasting consequence.
To the imaginative mind, the creative font is indeed inexhaustible. The other day, as we were waiting for the traffic lights to change, there was a little girl peddling wipe rags made out of scraps from a nearby textile factory. It's along my idea of turning waste into something useful again. This time it's a livelihood that's helping one family go through the day. I didn't really need the rags but I was happy to buy from the girl. The encounter helped trigger the flow of my creative juices on a campaign promoting classy backpacks made of plastics salvaged from our oceans.
So, to the idea makers, the ones who dream, but know that there's more to life than achieving it, keep your cornucopian minds flowing with ideas. No matter how old you are, keep trying to add and contribute more good ideas to this broken world, or at least good energy. Someday, somehow, some enterprising opportunist will pick up one of your ideas and create an impact that will earn a footnote in the history of mankind. Who knows?